产品描述
9.6V Power Tool Battery:
The replacement battery has qualified specification Ni-CD, 9.6 Volts, 3000mAh, 28.8Wh for OEM Black & Decker, Dewalt power tool batteries.
The battery has powerful battery energy for all 9.6 volt Black & Decker Firestorm tools and Dewalt cordless tools.
It's a professional replacement for Black & Decker PS120,DE9036,DW9061,DE9062,DW9062,DE-964, BTP1056, A9251.
It's also widely compatible with Dewalt 246536, DW902, DW902, DW911, DW913, DW921, DW926 etc.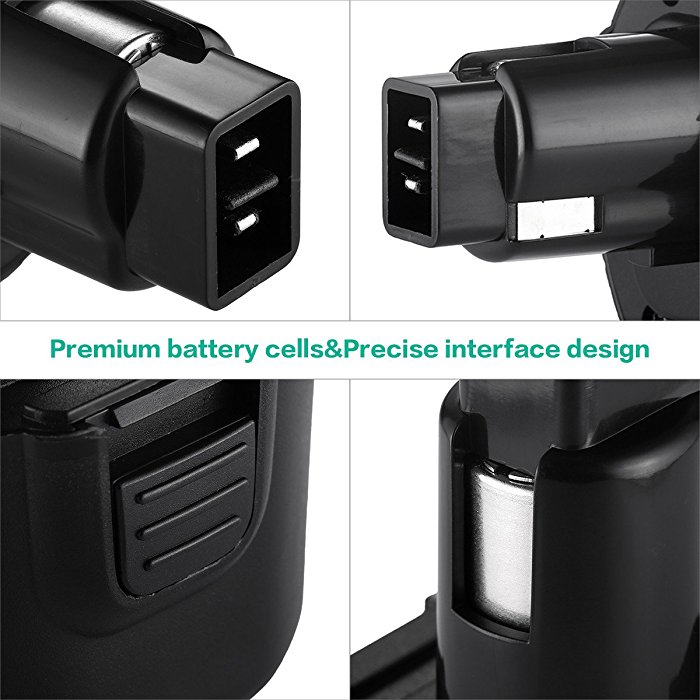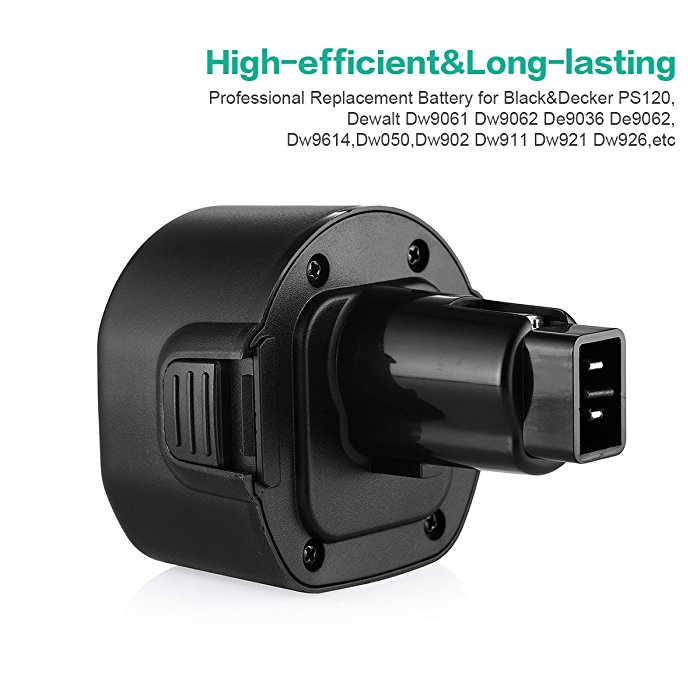 Compatible Models & Specification:
Battery Specification:
Battery Capacity: 3000mAh
Battery Voltage: 9.6V
Battery Type: Ni-CD
Color: Black
Item Size: 2.7*2.9*3.8 inches
Weight: 1.1 lb
Condition: Brand New High Quality
Compatible Models:
Black & Decker CD9602, CD9602K, CD9602SB, CD231-P8, CD231P8, PS9600-A9
Dewalt 246536, DW902, DW902, DW911, DW913, DW921, DW926, DW926K-2, DW955K, DW55K2, DW050K-2, DW967K, HP131K2, CD231K, FS9661FK, CD231K, CD960K, CD96002, CD9600K-2, FS96, FSL96, HP131K-2, PS3200, PS3300, PS3350K
Replacement Part Numbers:
DE9036, DW9061, DE9062, DW9062, DE-964, BTP1056, A9251, PS120
Quality Replacement Battery for Power Tools:
The replacement abttery for Black & Decker, and Dewalt cordless power tools are made with perfectly compatible battery specification to meet the standards of original power tools. Powerextra uses first-class quality battery cells to make the battery reliable with high efficiency. The battery can be charged safely and rapidly with no memory effect. The replacement battery is fully protected by an integrated microchip for prevent overload, over heat.