产品描述
Hitachi Cordless Drill Batteries:
These two-pack Powerextra 12 volts Hitachi power tool batteries feature high capacity 3000mAh for great battery power.
The batteries are perfact replacement for Hitachi EB1214S, EB1212S, EB1214L, EB1220bl EB1220hl and so on.
Batteries are made up of Grade A quality cells to be 100% compatible with Hitachi cordless drills/drivers, Hitachi C5D, DS12DVF3, EB1212S, R 9D, DS12DVF, DS12DVB2, CD4D, etc.
Integrated microchip effectively prevents overload, short-circuit for long battery life.
The CE certified replacement batteries can be rapidly recharged with no memory effect.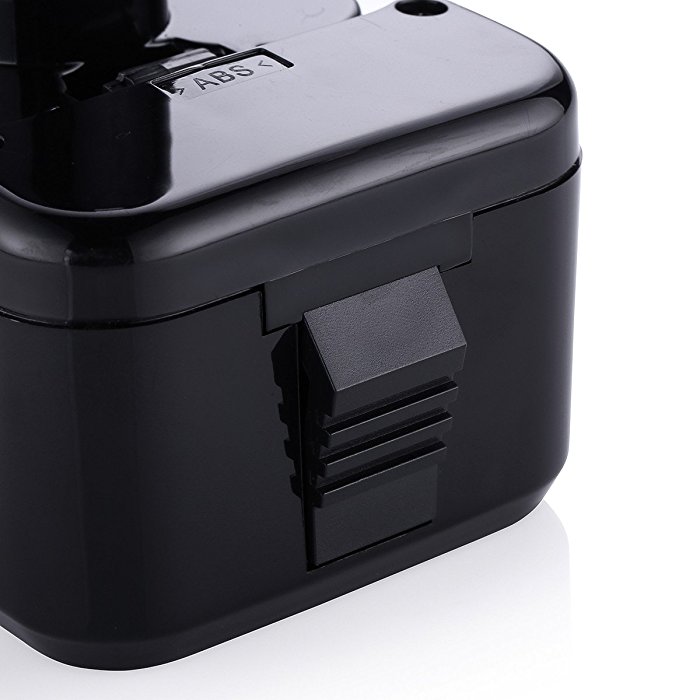 Compatible Hitachi Models :
Compatible P/N:
320386, 320387, 320388, 320606, 320608, 320686, 321652, 322434, 322629, 323226, 324279, 324360, 324361, 324362, EB 1212S, EB 1214L, EB 1214S, EB 1220BL, EB 1220HL, EB 1220HS, EB 1220RS, EB 1222HL, EB 1226HL, EB 1230HL, EB 1230R, EB 1230X, EB 1233X
Compatible Models:
Hitachi C 5D,CD 4D,CL 13D,DB 12DM2,DH 15D2,DH 15DV,DN 12DY,DN 12DYK,DN 12Y,DW 18D,FDS 12DVC,FDV 12DV,R 9D,RB 18D,UB 12DL,UB 5D,WP 12DA
Hitachi DS Series: DS 10DTA, DS 10DVA, DS 12DM,DS 12DM2, DS 12DV, DS 12DVB,DS 12DVB2, DS 12DVB2KS, DS 12DVF,DS 12DVF2, DS 12DVF3
Hitachi FWH Series: FWH 12DC2, FWH 12DC3, FWH 12DD,FWH 12DF Hitachi WH Series WH 12DAF, WH 12DAF2, WH 12DC,WH 12DM, WH 12DM2, WH 12DM2K,WH 12DMR, WH 12DMR2
Hitachi WR Series: WR 12DAF, WR 12DAF2, WR 12DM,WR 12DM2,WR 12DMR
Package Contents:
— 2 * 12 volt 3000mAh Battery for Hitachi EB1214S
— 1 Pair of Gloves for protecting your hands while using the battery
Replacement Battery Specification:
Battery Capacity: 3000mAh
Battery Voltage: 12V
Battery Type: NI-CD
Color: Black
Condition: Brand New High Quality