产品描述
Replacement Battery for Milwaukee M18 REDLITHIUM:
The brand-new Lithium battery is built to be compact, safe and efficient with 18 volts, 5000mAh.
The M18 REDLITHIUM battery is made up of first-rate quality Lithium battery cells for powerful performance.
The battery perfectly replaces Milwaukee 48-11-1850 original battery with full compatibility for MILWAUKEE M18 Cordless LITHIUM-ION System Tools.
Safe and reliable battery with CE certificate: the battery has protection against overcharge, over heating and short-circuit by an integrated microchip.
The Milwaukee replacement battery meets Milwaukee M18 REDLITHIUM original battery's OEM standards.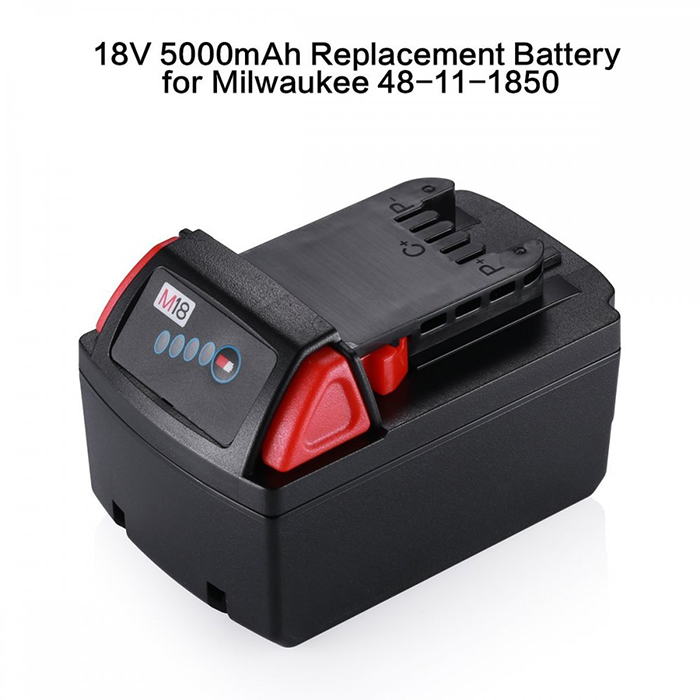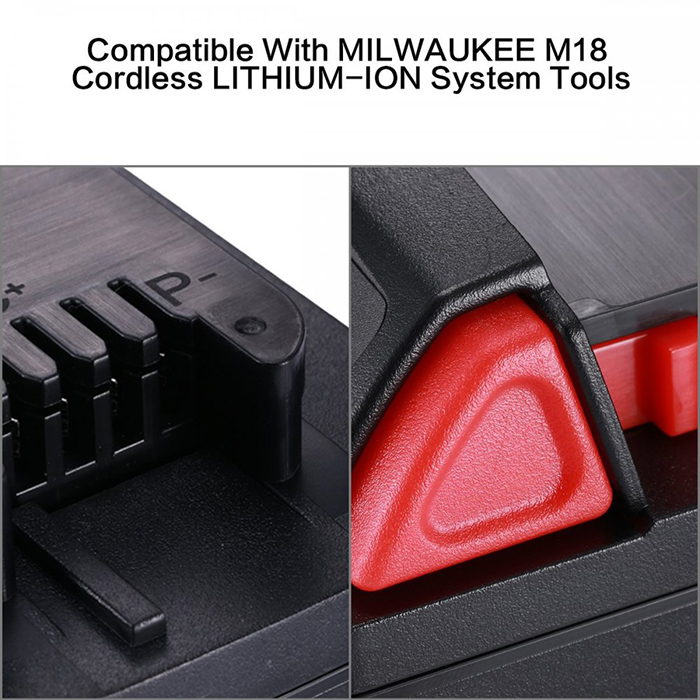 M18 REDLITHIUM Battery Replacement :
Replacement for these batteries:
M18 REDLITHIUM XC5.0 Extended Capacity Battery Pack 48-11-1850
M18 REDLITHIUM XC Extended Capacity Battery 48-11-1828
M18 REDLITHIUM 2.0 Compact Battery Pack 48-11-1820
M18 Compact REDLITHIUM Battery 48-11-1815
M18 REDLITHIUM XC 4.0 Extended Capacity Battery Pack 48-11-1840
Compatible Models:
MILWAUKEE M18 Cordless LITHIUM-ION System Tools:
2646-22CT, 2643-21CT, 2641-21CT, 2646-21CT, 2646-20, 2642-21CT, 2641-20, 2729-22, 2629-22, 2729-20, 2729-21, 2629-20, 2706-22, 2705-20, 2705-22, 2704-20, 2787-22, 2702-20, 2701-20, 2656-22CT, 2707-22, 2708-22, 2607-22, 2603-22CT, 2601-21, 2615-20, 2602-22DC, 2606-20, 2604-22CT, 2706-20, 2704-22, 2788-22, 2702-22CT, 2701-22CT, 2707-20, 2708-20, 2607-22CT, 2607-20, 2603-20, 2603-22, 2615-21CT, 2615-21, 2606-22CT, 2604-22, 2604-20
Battery Specifications:
Capacity: 5000mAh
Voltage: 18V
Capacity: 5Ah
Battery Type: Lithium-ion
Condition: 100% new and high quality cells