Product Description
Wireless Flash Trigger for Nikon Camera:
Nikon Digital Camera Accessories: Powerextra professional wireless flash triggers for Nikon DSLR camera.
The wireless flash trigger can help you control your camera shooting for better, easier photography effect.
The wireless shutter works as a wireless remote flash trigger and receiver.
The powerful signal allows you to control your camera remotely, up to 100 meters for the maximum.
With this flash trigger and transmitter, you are able to operate auto-focus, continuous shooting, long exposure, half-way pressing, full-way pressing effortlessly.
The wireless falsh trigger is powered by AAA batteries( included in the package). You can enjoy up to 48 hours' stand-by time for the receiver.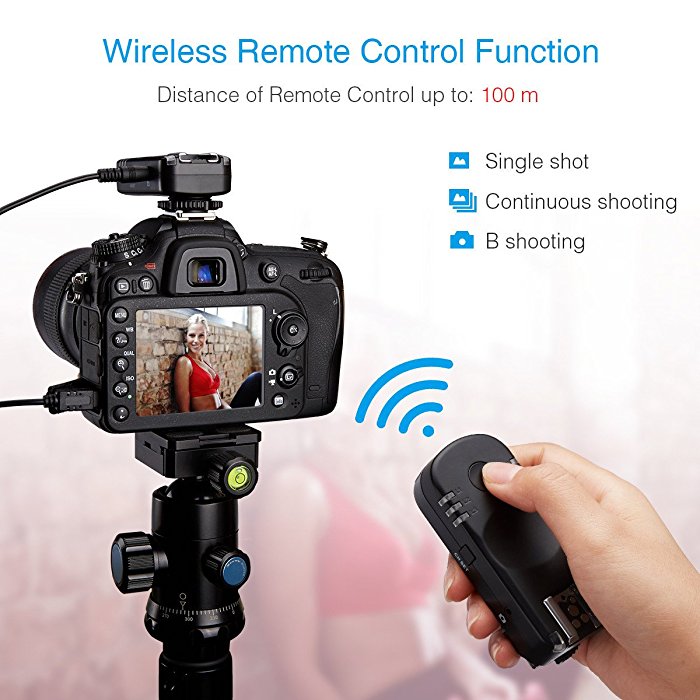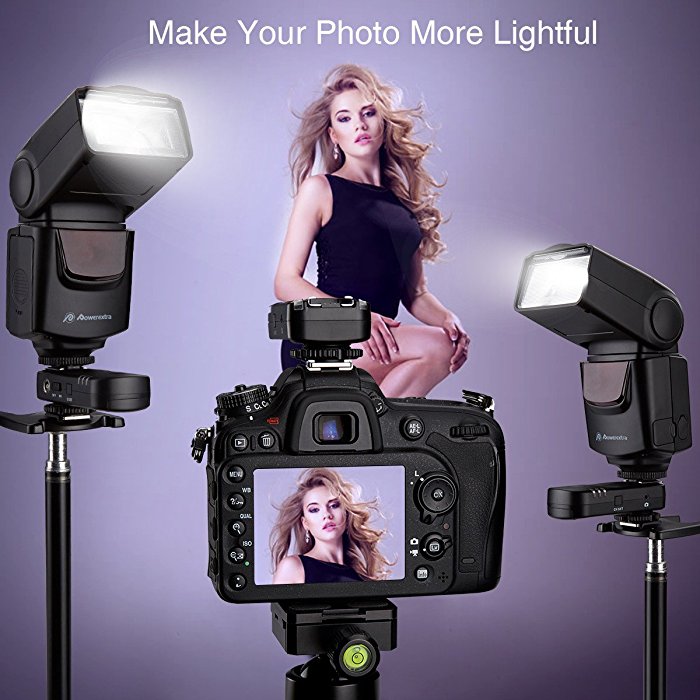 Specification

System Type: 2.4GHz Wireless Remote System
Transmitter Distance: 100M
Channels: 7 Channels
Release: Half-way press, Full-way Press
Battery Type: AAA*4
Receiver Stand-by Time: Up to 48hours (AAA battery)
Receiver Size: 38 x 30 x 88mm (W x H x L)
Compatibilty
These Powerextra professional wireless fash triggers can be widely used for Canon Rebel cameras and Nikon DSLR cameras, such as DSLR D90, D600, D610, D750, D3100, D3200, D5000, D5100, D5200, D5300, D7000, D7100, P7700, P7800 etc.