产品描述
Grounded Multiple Battery Charging Hub:
The charging hub has 5 charging ports for charging 3 batteries, 1 remote controller and 1 other USB device conveniently at the same time.
The hub charges DJI Mavic batteries quickly with DC Output: 13.05V 13.5A (With 3 branches: 4.5A, 4.5A, 4.5A). It takes about 70 minutes to fully charge 3 batteries.
This charging hub for DJI batteries is made of durable aluminum alloy with fire-proof and highly heat-resistant hard shell.
The charging hub will protect batteries and remote controller from overload, over heating and short circuit due to built-in protection system.
The hub has an upgraded cooling fan built in to reduce heat inside for safe, stable charging.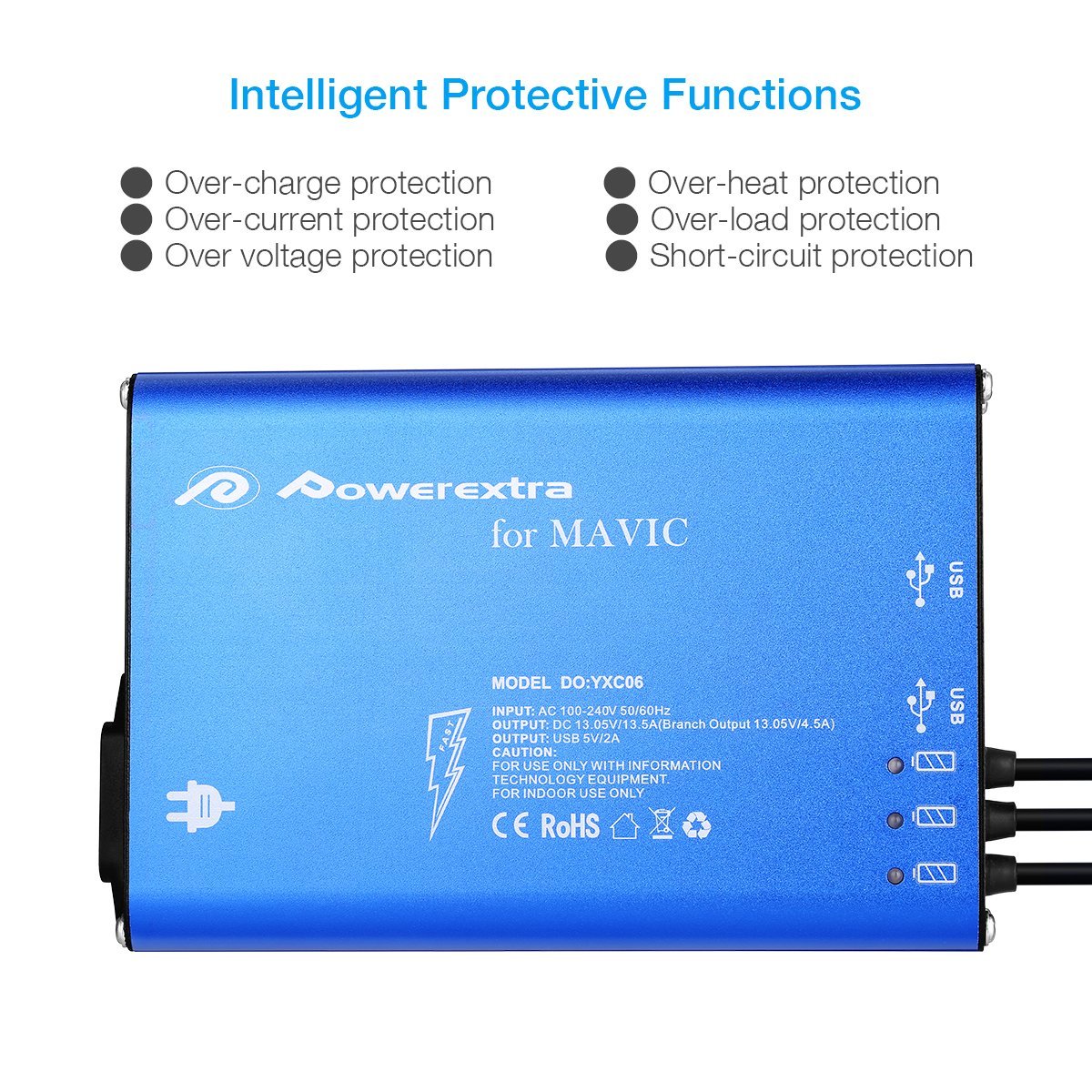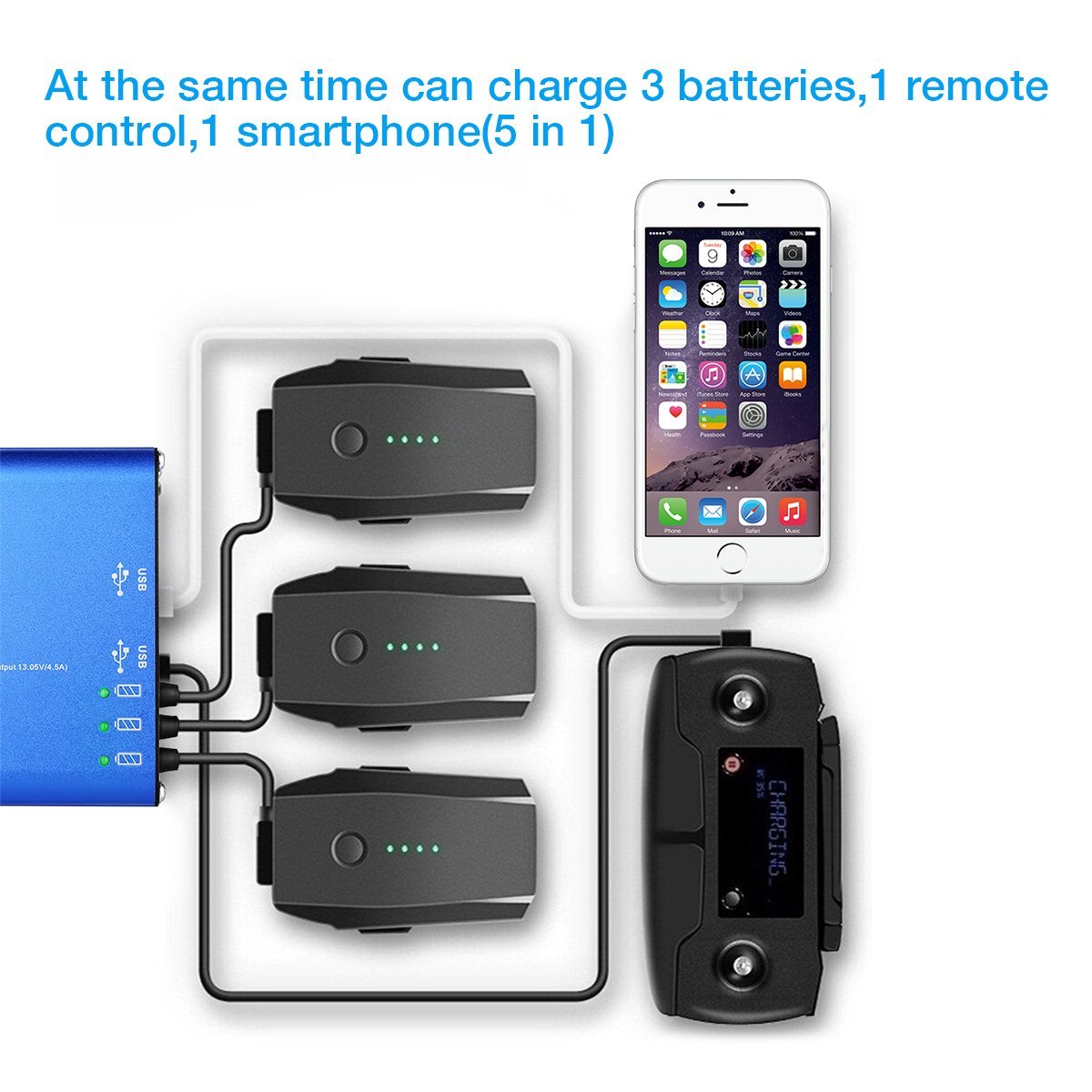 Charger Hub for Intelligent Flight Batteries & Remote Controller
The charger has reliable built-in safety system to keep your charger and batteries safe from overload, over heating and short circuit. With multiple charging ports and 2 USB ports, this charging hub is a great solution for charging multiple DJI Mavic Pro flight batteries and remote controller. The charger hub has a robust quality build with high output rating.
Specifications:
Input: 110V-240V
DC Output: 13.05V 13.5A (Branch: 13.05V 4.5A)
DC USB Output: 5V 4A (Branch: 5V 2A)
Operating Temperature: 0-40 Celsius degree
Compatible Model: DJI Mavic Pro Intelligent Flight Battery and Remote Controller
Package:
1 x DJI Mavic Pro 5 in 1 Intelligent Multi Battery Charger Hub
Warranty Policy:
● The brand new high-quality replacement batteries are totally guranteed of real specification.
● Free Exchange against man-made damage from date of purchase & 30 days' refund unconditionally for every purchase from Powerextra.
● Professional technical support, efficient and timely satisfactory customer service around the clock.
Powerextra is specialized in manufacturing flight batteries and chargers, power tool batteries, digital batteries and chargers, and related accessories. Powerextra is one of top selling brands for replacement batteries at Amazon.Powerextra products are made of the highest quality materials by CE certification. They are tested by manufacturer to match OEM products.