产品描述
Intelligent LiPo Battery Packs:
The 980mAh LiPo battery can last for 60 minutes for recording video, or up to 6 hours for standby mode.
The battery is compact and lightweight to power integrated handheld gimbal system.
The battery pack has advanced built-in circuit for safe charging and discharging.
It's fully compatible with DJI Osmo Handheld 4K Gimbal, DJI HB01-522365 and Osmo Intelligent Battery Charger SOY015A-1260120.
Package Content:
2 x Powerextra 11.1V 980mAh Intelligent Battery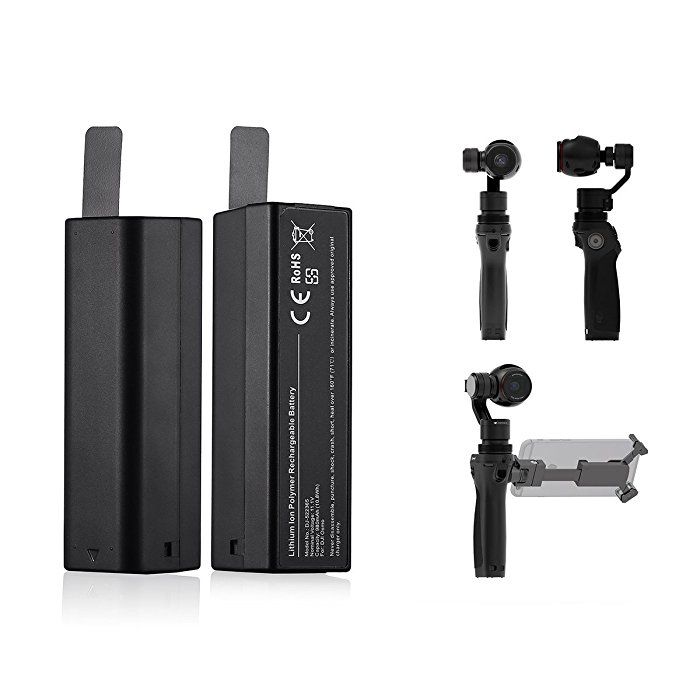 Powerextra is specialized in manufacturing power tool batteries, digital batteries and chargers, and related accessories.Powerextra is one of top selling brands for replacement batteries at Amazon.Powerextra products are made of the highest quality materials by CE certification. They are tested by manufacturer to match OEM products.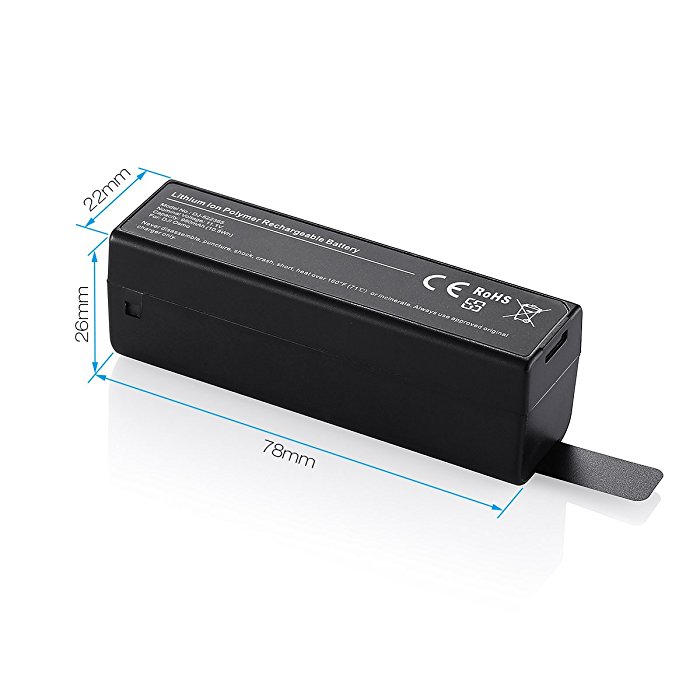 Product Specification
Battery type: Lithium-Polymer battery
Voltage: 11.1V
Capacity: 980mAh/10.8Wh
Charging temperature: 15-40 Celsius degree
Operating temperature: -10-50 Celsius degree
Weight: approx.68g
Dimensions: 78 x 26 x 22mm
980mAh High Capacity Battery for DJI:
The LiPo battery packs are fully compatible with Osmo intelligent battery charger SOY015A-1260120. The LiPo battery is rated at 980mAh high capacity. It can hold battery power for long run-time for your DJI Osmo.