产品描述
LiPo Intelligent Flight Battery:
This flight battery replacement is specially designed for DJI Phantom 2, Phantom 2 Vision and Phantom 2 Vision Plus. It's fully compatible with Phantom 2 chargers.
The battery is upgraded for the latest Firmware for your convenience.
The battery has high capacity 5200mAh, providing great power and long runtime for approximate 15 to 23 minutes' flying on a single charge.
The battery has 4 smart LED indicators showing battery remaining power.
This intelligent flight battery has full protection from overload, over discharge and short-circuit issues.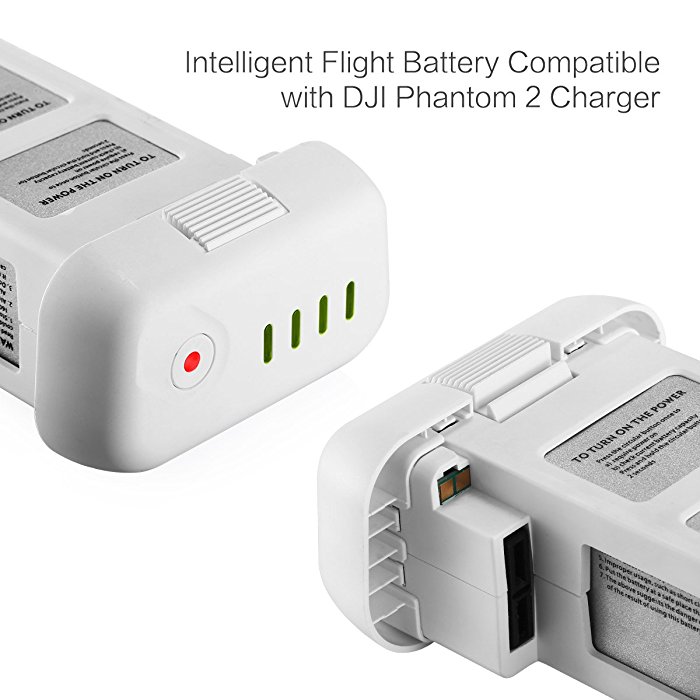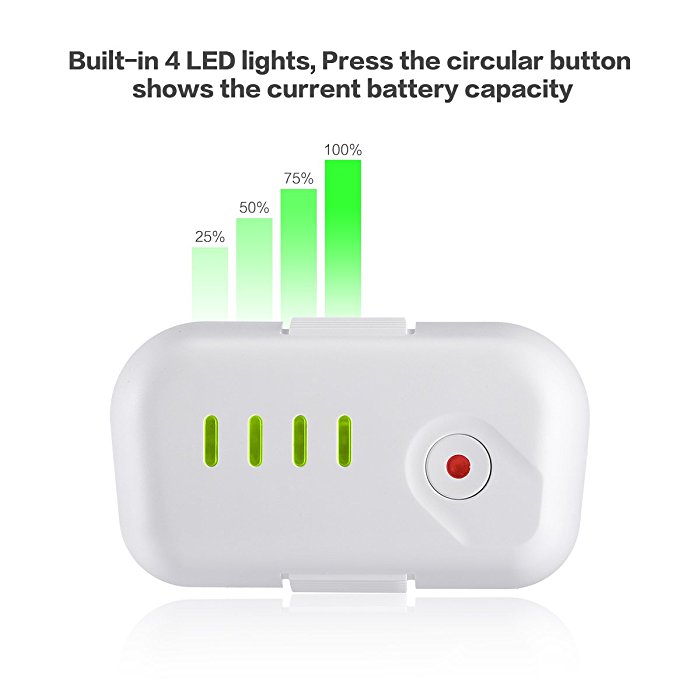 Safe and Efficient Drone Battery:
The Powerextra LiPo battery for your DJI drones fully complies with RoHS and CE quality and safety standards. The Lithium Polymer battery is well made with high capacity 5200mAh 11.1V, 57.72Wh for more power and long runtime. Powerextra LiPo intelligent batteries for DJI drones feature fail-safe protection system built in. Batteries can effective protect themselves from overcharge, over discharge, over heating and short-circuit for long battery life and stable performance.
Battery Specification:
Battery Type: Lithium-Polymer battery
Output Power: 57.72Wh
Battery Voltage: 11.1V
Battery Capacity: 5200mAh
Discharge Current: 10C (52A)
Operating Temperature: 0-60 Celsius Degrees
Compatibility: DJI Phantom 2 and Phantom 2 Vision, Phantom 2 Vision Plus