产品描述
Intelligent Flight Battery Replacement:
This replacement battery replacement is rated at 4480mAh high capacity for up to 23 minutes' flight time for maximum.
The 15.2 volts, 68Wh powerful battery for DJI Phantom 3 drones has long battery life and solidly built structure for great durability.
The LiPo flight battery is 100% compatible with DJI Phantom 3 series quadcopters and Phantom 3 charger.
The battery has 4 integrated small LED indicators to show the remaining battery power.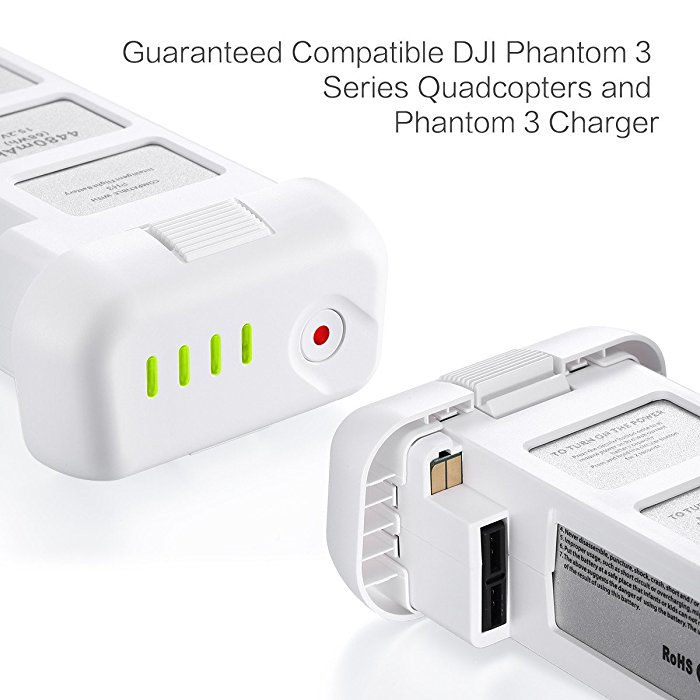 Powerextra is specialized in manufacturing power tool batteries, digital batteries and chargers, and related accessories.Powerextra is one of top selling brands for replacement batteries at Amazon.Powerextra products are made of the highest quality materials by CE certification. They are tested by manufacturer to match OEM products.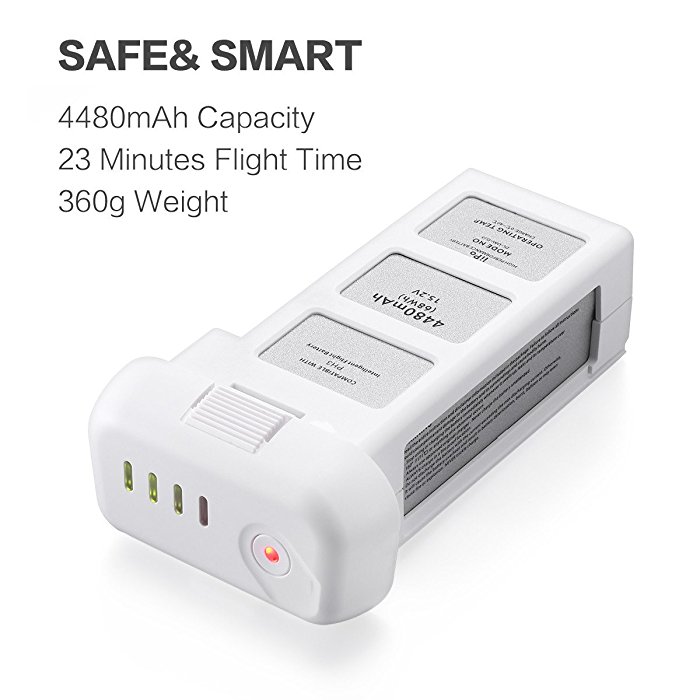 Product Specification
Battery type: Lithium-Polymer battery
Output power: 15.2V 4480mAh 68Wh
Operating temperature: 0-40 Celsius degree
Package Content:
1 x Powerextra 15.2V 4480mAh High Performance Battery
Safe Flight Battery with Protection:
The flight battery for DJI Phantom has total protection against overload, over discharge and short circuit. The safe battery fully meets the safety standards of RoHS and CE. The 4480mAh intelligent replacement flight battery has great compatibility for your DJI Phantom 3 drones. It's made with high energy density, high discharge rate and long cycle life.