Product Description
Outstanding Features:
These replacement batteries can be charged anytime without any effect on the battery.
Battery Type: Li-ion / Voltage: 7.4V / Capacity: 5200mAh
Package includes 2 batteries and 1 charger for Sony NP-F730, NP-F750, NP-F760, NP-F770 Battery and Sony CCD-TRV215 CCD-TR917 CCD-TR315 HDR-FX1000 HDR-FX7 HVR-V1U HVR-Z7U HVR-Z5U Camcorders.
The replacement batteries are thoroughly tested by manufacturer and CE certified to match OEM products.
Superior quality cells have overcharge, over discharge, over voltage and short circuit protection for better battery life.
The 2 Pack Replacement Sony NP-F750 Batteries come with a rapid AC/DC battery charger, a car charger and microfiber cleaning cloth.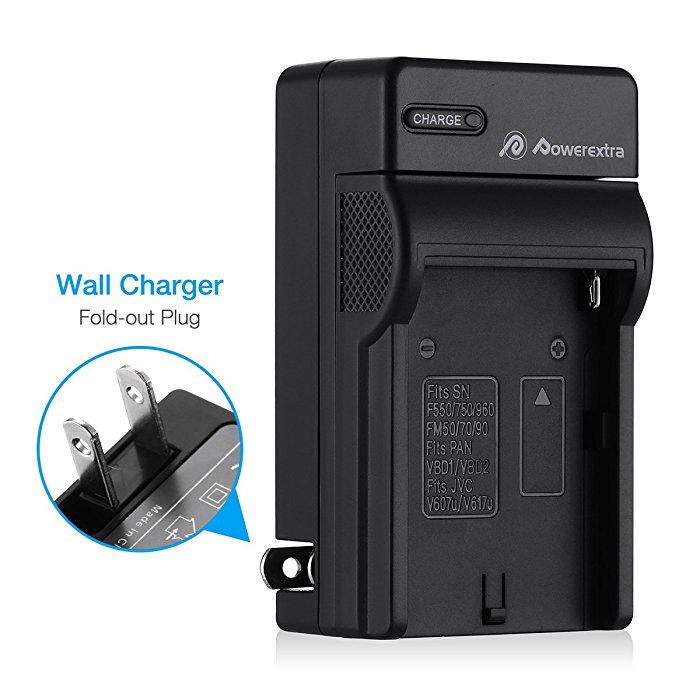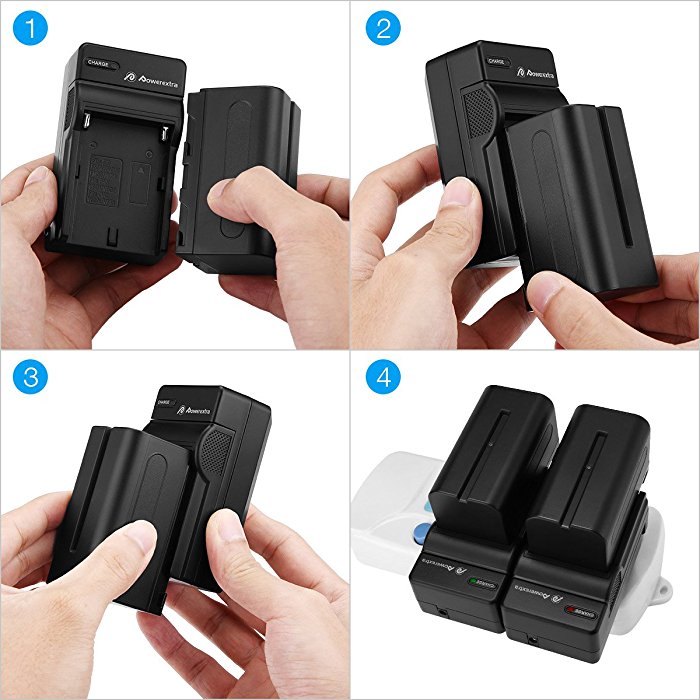 Package & Specification:
Package Contents:
2 x Replacement Sony NP-F750 Battery
1 x Wall Charger
1 x Car Charger
1 x Microfiber Cleaning Cloth
Battery Specification:
Brand Name: Powerextra
Battery Capacity: 5200mAh
Battery Voltage:  7.4V
Color: Black
Battery Type: Li-ion Battery

Compatible Models:
CCD-SC55, SC65
CCD-TR67
CCD-TR76
CCD-TR87
CCD-TR516, TR555
CCD-TR716
CCD-TR818
CCD-TR910, TR917, TR930, TR940
CCD-TR3000
CCD-TR3300
CCD-TRV15
CCD-TRV25
CCD-TRV36, TRV37
CCD-TRV41, TRV43, TRV46
CCD-TRV51, TRV57, TRV58
CCD-TRV62, TRV65, TRV66, TRV67, TRV68
CCD-TRV72, TRV75
CCD-TRV81, TRV82, TRV85, TRV87, TRV88
CCD-TRV90, TRV91, TRV93, TRV95, TRV98, TRV99
CCD-TRV101
CCD-TRV215
CCD-TRV615
CCD-TRV715
CCD-TRV815
DCR-SC100
DCR-TR7000
DCR-TRV7
DCR-TRV9
DCR-TRV110, TRV120, TRV130
DCR-TRV210
DCR-TRV310, TRV315, TRV320
DCR-TRV510, TRV520, TRV525
DCR-TRV720
DCR-TRV820
DCR-TRV900
DCR-VX2000
DCR-VX2100
FDR-AX1
GV-D200
GV-D700
HVL-LBPB
HDR-AX2000
HDR-FX1
HDR-FX7
HDR-FX1000
HVR-HD1000U
HVR-V1U
HVR-Z1U
HVR-Z5U
HVR-Z7U
HXR-MC2000U
HXR-NX5
HXR-NX100
NEX-EA50UH
NEX-FS100U
NEX-FS700U