产品描述
High-Quality Sony NP-F750 Battery Replacement:
The 2-pack replacement batteries for Sony NP-F750 work with the same performance as the original battery.
The Li-ion batteries are safer and more efficient compared to other battery types on the market.
The safe replacement batteries can be conveniently recharged with no memory effect.
The 7.4V, 5200mAh high capacity batteries provide long lasting power for your Sony camera.
The batteries have long battery life and protection against over charge, over discharge, and short-circuit.
The 2-pack batteries are widely compatible with Sony NP-F730, NP-F750, NP-F760, NP-F770 Battery and Sony CCD-TRV215 CCD-TR917 CCD-TR315 HDR-FX1000 HDR-FX7 HVR-V1U HVR-Z7U HVR-Z5U Camcorders.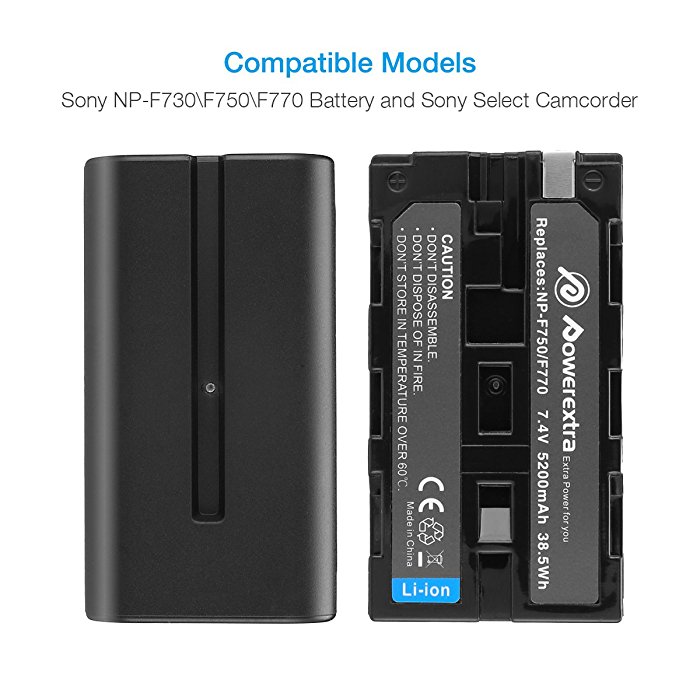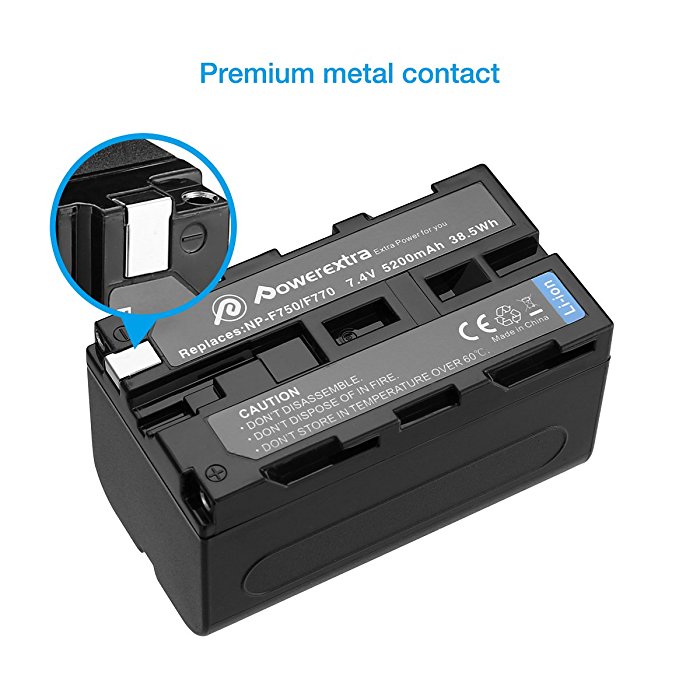 Specification & Package:
Package Contents:
2 Pack Replacement Sony Camcorder Batteries
Specification:
Brand Name: Powerextra
Battery Capacity: 5200mAh
Battery Voltage:  7.4V
Color: Black
Battery Type: Li-ion Battery

Compatible Models:
CCD-RV100
CCD-RV200
CCD-SC5
CCD-SC5/E
CCD-SC55E
CCD-SC55
CCD-SC6
CCD-SC65
CCD-SC7
CCD-SC9
CCD-TR1
CCD-TR11
CCD-TR1100E
CCD-TR12
CCD-TR18
CCD-TR18E
CCD-TR1E
CCD-TR2
CCD-TR200
CCD-TR205
CCD-TR215
CCD-TR2200E
CCD-TR2300
CCD-TR3
CCD-TR300
CCD-TR3000
CCD-TR3000E
CCD-TR3100E
CCD-TR311E
CCD-TR315
etc.