产品描述
Professional Bi-Color LED Ring Light:
High-quality built-in 288 bulbs ring light panel, with 144 White and 144 Yellow LED long lasting bulbs, 40W high power LED ring light panel, 3200K to 5600K adjustable color temperature, adjustable brightness 0%-100%, up to 1300 lux illumination from 1 meter.
Wide Applications: This LED halo light can be mounted to various tripods and light stands. The LED circular light comes with 2 brackets, the L-shaped and U-shaped brackets are useful for connecting camera and other photography equipment(Please note that the stand is NOT included).
Unique Memory Function: This advanced memory function allows you to use the LED ring light intelligently with the same mode and color parameters that you set last time. The luminous color parameters can be easily reset if necessary.
Power Supply: This Bi-Color LED Ring Light is powered by 1 or 2 pieces of Sony NP-F970, NP-F960, NP-F770, NP-F570, NP-F550 series batteries( NOT included). Package comes with an external AC adapter.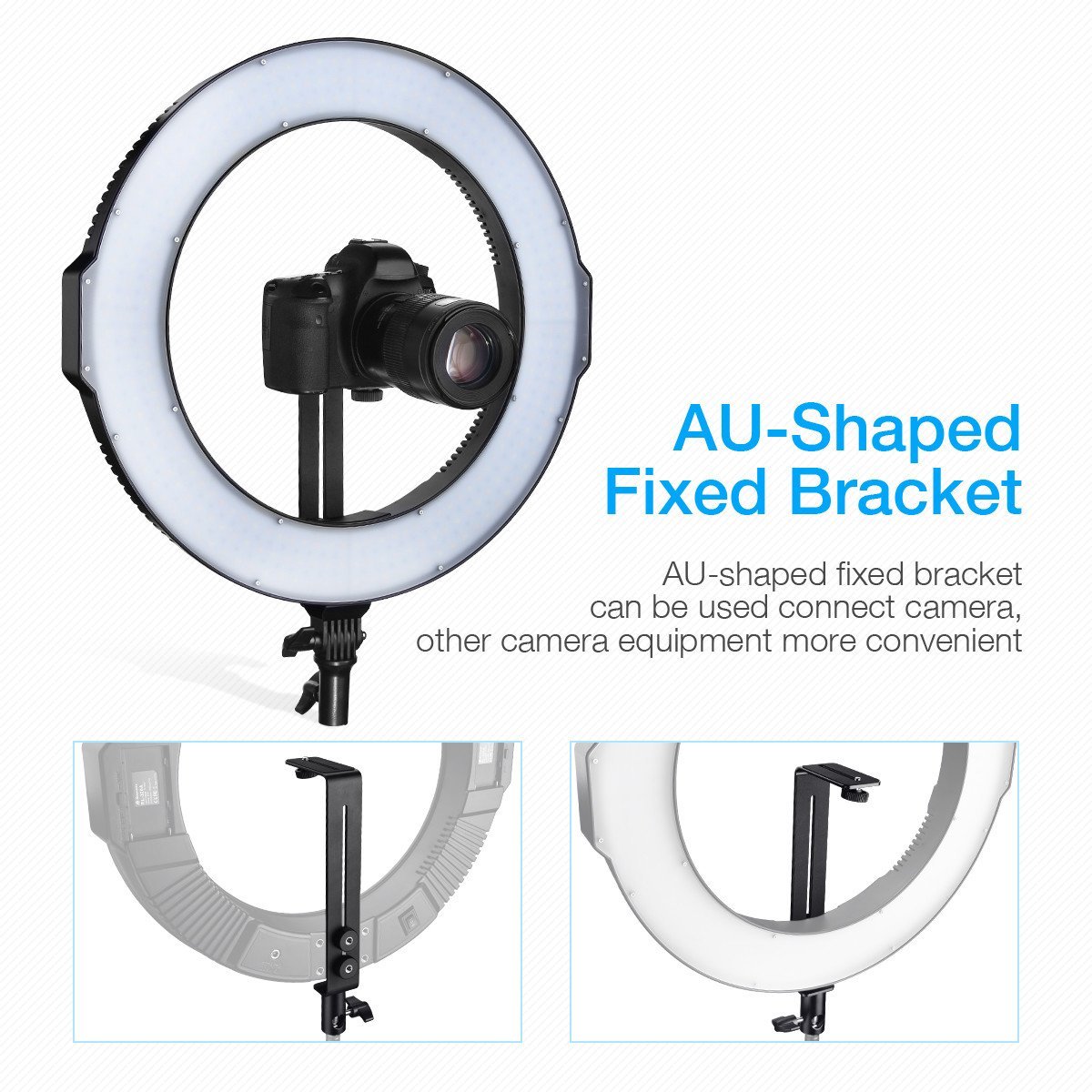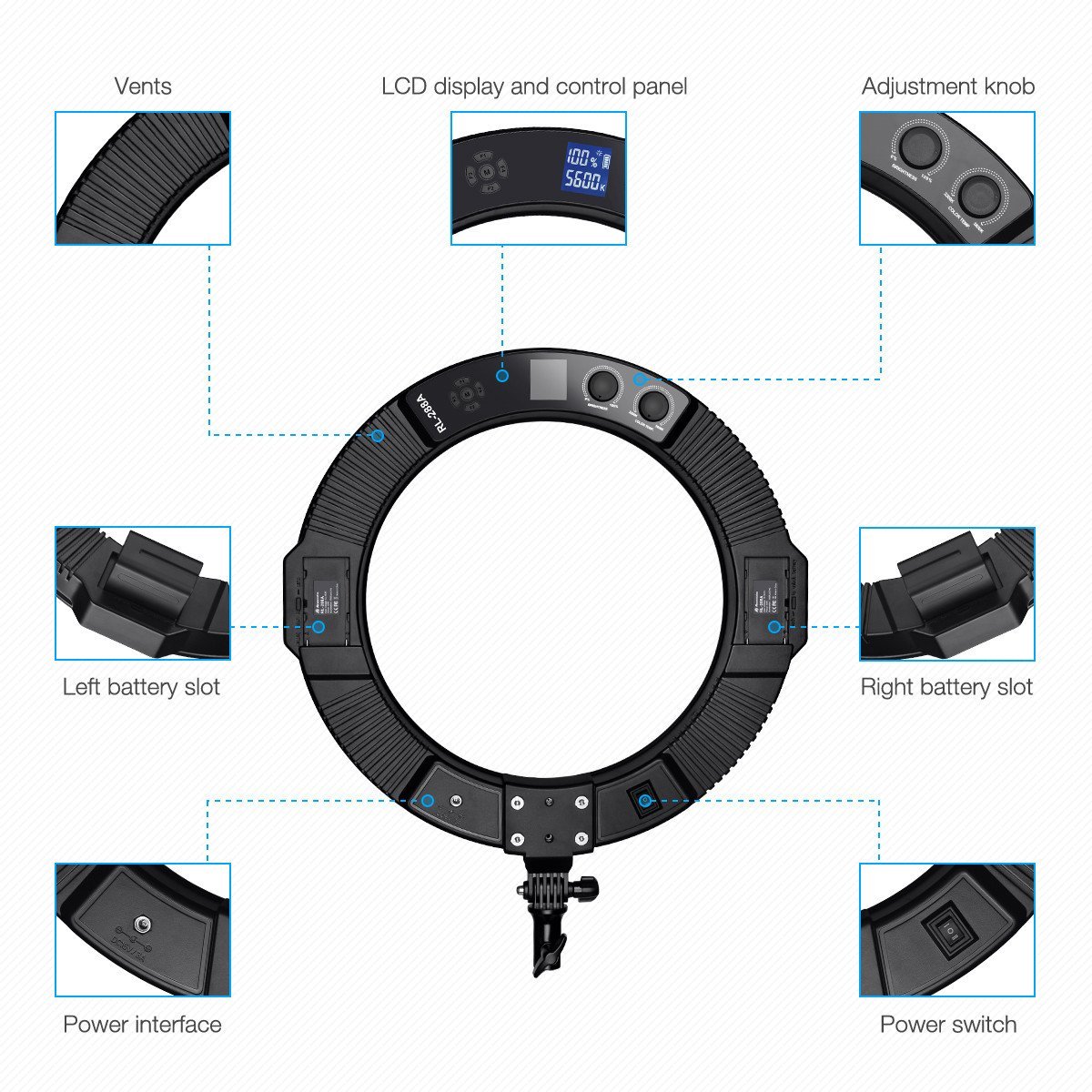 Ring Light Specification:
Light Source: LED SMD
LED Bulbs: 288 pcs
Shape: Ring
Outer Diameter: 18 inches / 48 cm
Maximum Power: 40W
Color Temperature: 3200K-5600K
Maximum illuminace: 1300 LUX (1 M)
Dimmable: YES
Dimming Range: 00%-100%
CRI (Color Index): >95
Control Modes: Memory storage parametres F1, F2, F3 and F4
Work Environment Temperature: 0-40℃
Product Size: 46.3*45.0*5.0 cm
Package:
1 x 18-inch LED SMD Ring Light
1 x U Shaped Bracket
1 x L Bracket
1 x AU Shaped Fixed Bracket
1 x Hex Wrench
1 x DC Adapter