产品描述
Outstanding Features:
— This battery grip can hold 1 pc EN-EL15 or 6 pcs AA-size batteris, doubling the battery capacity for more shooting time.
— A tripod socket on the bottom of the grip can be conveniently mounted on a tirpod.
— The quick-release battery grip is easy to install and uninstall, with horizontal and vertical shutter for different shooting viewangles.
— Multifunction: shutter button, Main Dial, multi-controller, AF point selection button, AE lock/FE lock button, AF start button, and multi-function button.
— It will not affect camera's function. It supports infrared remote control with a 10 meters' range in hte open space.
— Battery grip for NIKON D7000 with infrared remote control device. Note: battery grip only, battery and camera are not included.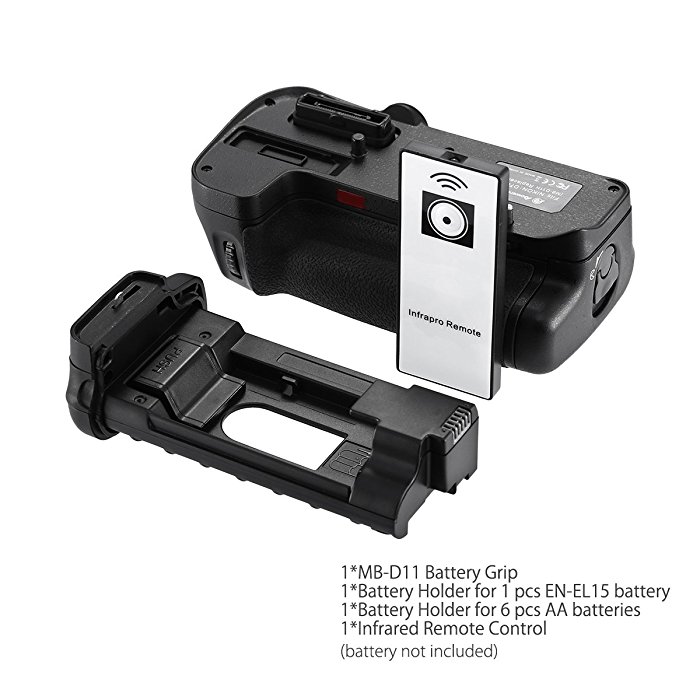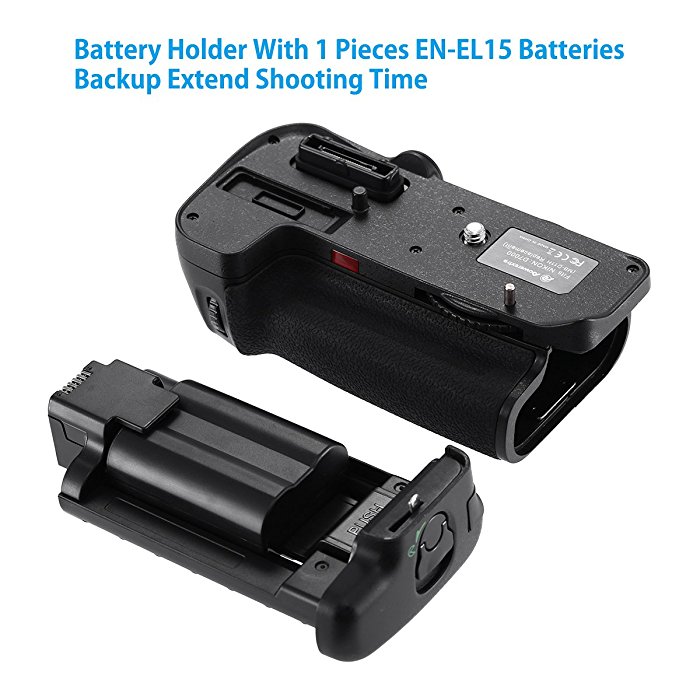 Professional Battery Grip
This Vertical Infrared Remote Control Battery Grip is a brand-new Multi-Power Battery Pack Replacement for Nikon MB-D11. This professional battery grip is for Nikon Camera D7000. It's a great replacement battery grip for original Nikon grip MB-D11. It can hold one EN-EL15 rechargeable battery.
Package Contents:
1x Battery Grip
1 x Battery Holder for 1 pc EN-EL15 battery
1 x Battery Holder for 6 AA batteries
1x IR Remote Control
1x User Manual in English
Notes:
The battery grip can only be used with compatible devices.
Please close the interface cover when you don't use it to prevent any short circuit issue caused by metallic substances' contact.
The battery grip is not equipped with power switch, please use the camera's power switch to turn on or off power.
Use the specified charger.
Please take out the battery grip when you don't use it for a long time.
Warranty Policy:
● The brand new high-quality replacement batteries are totally guranteed of real specification.
● Free Exchange against man-made damage from date of purchase & 30 days' refund unconditionally for every purchase from Powerextra.
● Professional technical support, efficient and timely satisfactory customer service around the clock.