Product Description
Battery Charger Kit with Nikon EN-EL3e Batteries:
Replacement camera battery for Nikon digital cameras: High quality Li-ion battery cells and solidly built structure.
Brand new replacement batteries for Nikon EN-EL3e: 2200mAh capacity, 7.4 volts high quality battery cells.
The replacement batteries are CE certified and tested by manufacturer to match OEM Sony products.
Batteries can be recharged at any time without memory effect or other negative effect.
They are fully compatible with Nikon D70 D80 D90 D100 D200 D300 D700 digital SLR cameras.
The Nikon camera battery charger kit includes a fast-charging battery charger and a car charger adapter.
Replacement for Original Battery:
Nikon EN-EL3e
Compatible Nikon Camera Models:
Nikon D50, Nikon D70, Nikon D70S ,Nikon D80 ,Nikon D90 ,Nikon D100 ,Nikon D200 ,Nikon D300 ,Nikon D300S ,Nikon D700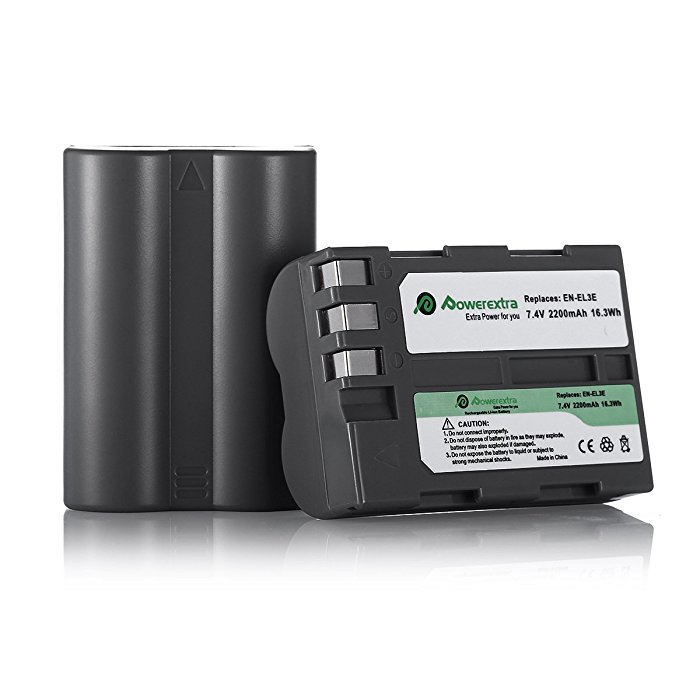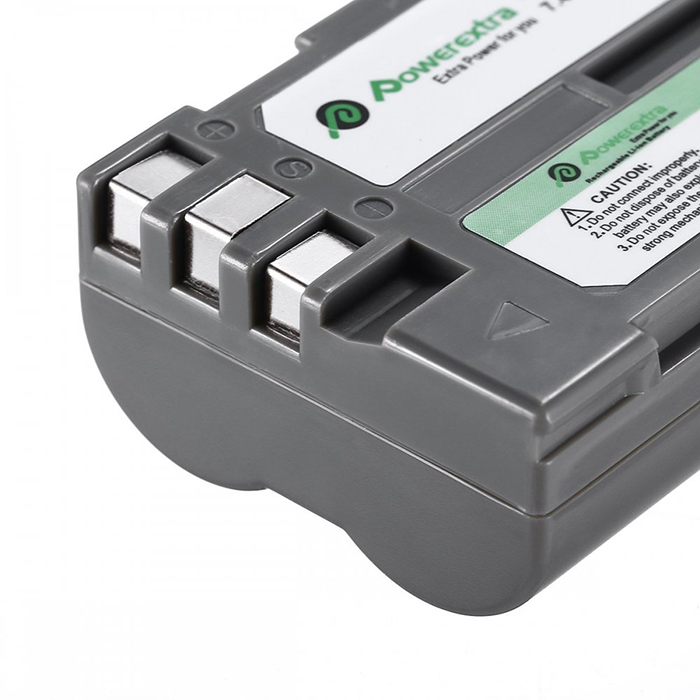 Powerextra Battery Advantages:
● Specifically designed for Nikon EN-EL3e, the recharageable replacement battery is CE certified and tested by manufacturer to match OEM products;
● The battery has no memory effect. The battery can be charged or discharged as needed without loss of capacity;
● The replacement battery's functions and quality are the same as the original products;
● The battery is equipped with the highest quality cells, safe with rapid-charge technology with overcharge and overdischarge protection to prolong the battery's lifespan.
Caution:
Do not connect the batteries improperly.
Do not crush or puncture the batteries.
Keep the batteries away from fire.
Package Contents:
2 x Replacement Nikon EN-EL3e Replacement Battery
1 x Replacement Nikon EN-EL3e Battery Charger
1 x Car Charger
Warranty Policy:
● The brand new high-quality replacement batteries are totally guranteed of real specification.
● Free Exchange against man-made damage from date of purchase & 30 days' refund unconditionally for every purchase from Powerextra.
● Professional technical support, efficient and timely satisfactory customer service around the clock.