产品描述
Outstanding Features:
— Brand-new 18V dual-chemistry battery charger for Ryobi power tool.
— Meets OEM Ryobi charger standards.
— Charges Ryobi 18 Volt Nickel-Cadmium and Lithium-ion batteries.
— Widely compatible with Ryobi ONE+ batteries, Ryobi battery pack P100, P102, P103, P104, P105, P106, P107 and P108.
— With smart LED indicators showing batteries' charging status.
Fully Tested & Verified:
Powerextra focuses on the professional manufacturing of various power tool batteries. Being one of the top selling brands in the field of power tool replacement batteries in Amazon, Powerextra batteries enjoy good reception by highly strict testing and official verification. High quality materials, practical desgins, together with excellent performance guarantee CE certification and OEM product standards.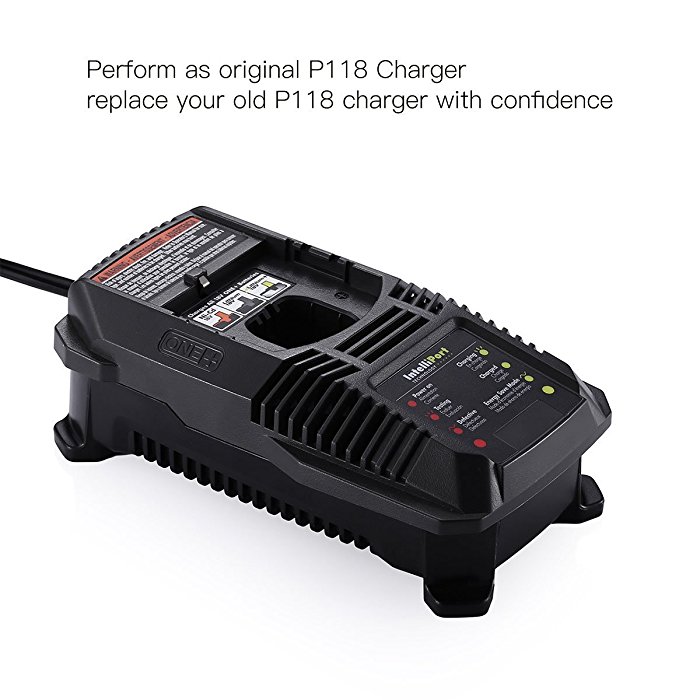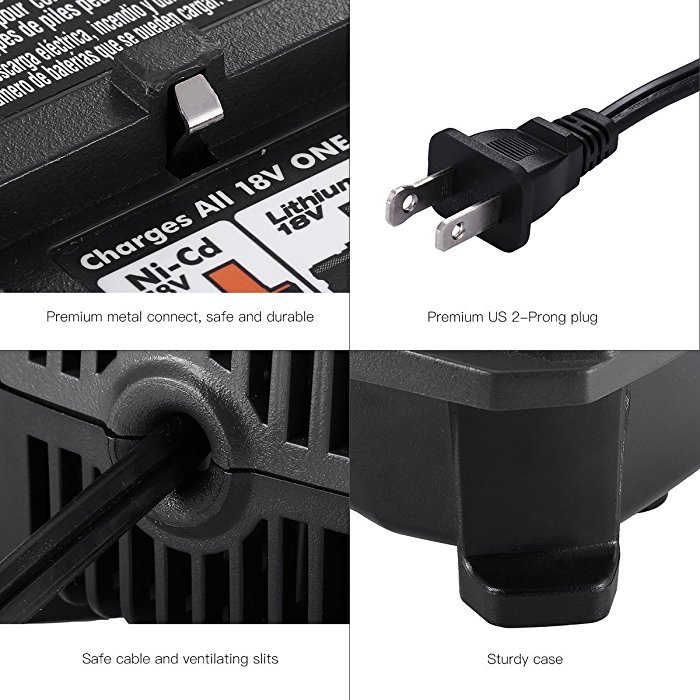 Powerextra Battery Advantages & Compatible Models  :
The Ni-CD recharageable replacement battery is fully tested by manufacturer to match OEM products, professional replacement battery for Lincoln Grease Guns 1201, LIN-1201, 218-787. The battery has no memory effect. The battery can be charged or discharged as needed without loss of capacity.The replacement battery's functions and quality are the same as the original products.The battery is equipped with the highest quality cells, safe with rapid-charge technology with overcharge and overdischarge protection to prolong the battery's lifespan.
Product Specification:
Input Voltage: AC120V
Output Voltage: DC18V
Output Current: DC2.8A
Power: 50W
Dimensions: 7.48″ x 4.13″ x 2.6″
Net Weight: 1.12lb
Plug Type: 2-Prong US plug
Compatible Models:
Ryobi P100
Ryobi P102
Ryobi P103
Ryobi P104
Ryobi P105
Ryobi P106
Ryobi P107
Ryobi P108
Warranty Policy:
● The brand new high-quality replacement batteries are totally guranteed of real specification;
● Free Exchange against man-made damage from date of purchase & 30 days' refund unconditionally for every purchase from Powerextra;
● Professional technical support, efficient and timely satisfactory customer service around the clock.