产品描述
Underwater Snorkel Mask with Panoramic View:
Powerextra underwater snorkel mask features 180 degrees panoramic view design, allowing you to have a better view underwater.
This 180 degrees panoramic view snorkel mask has an anti-fog and anti-leak design for you to breathe comfortably with airflow in the separate breathing chamber.
This anti-fog snorkel mask uses advanced dry snorkel technology to prevent gagging and stop water from flowing into your mouth.
The snorkel mask is designed to fit various detachable camera mounts. It comes with a screw to mount your GoPro and other detachable cameras.
Made of highly hygienic anti-allergic medical grade silicone and PC material, the snorkel mask allows you to wear comfortably with protection and care for your skin.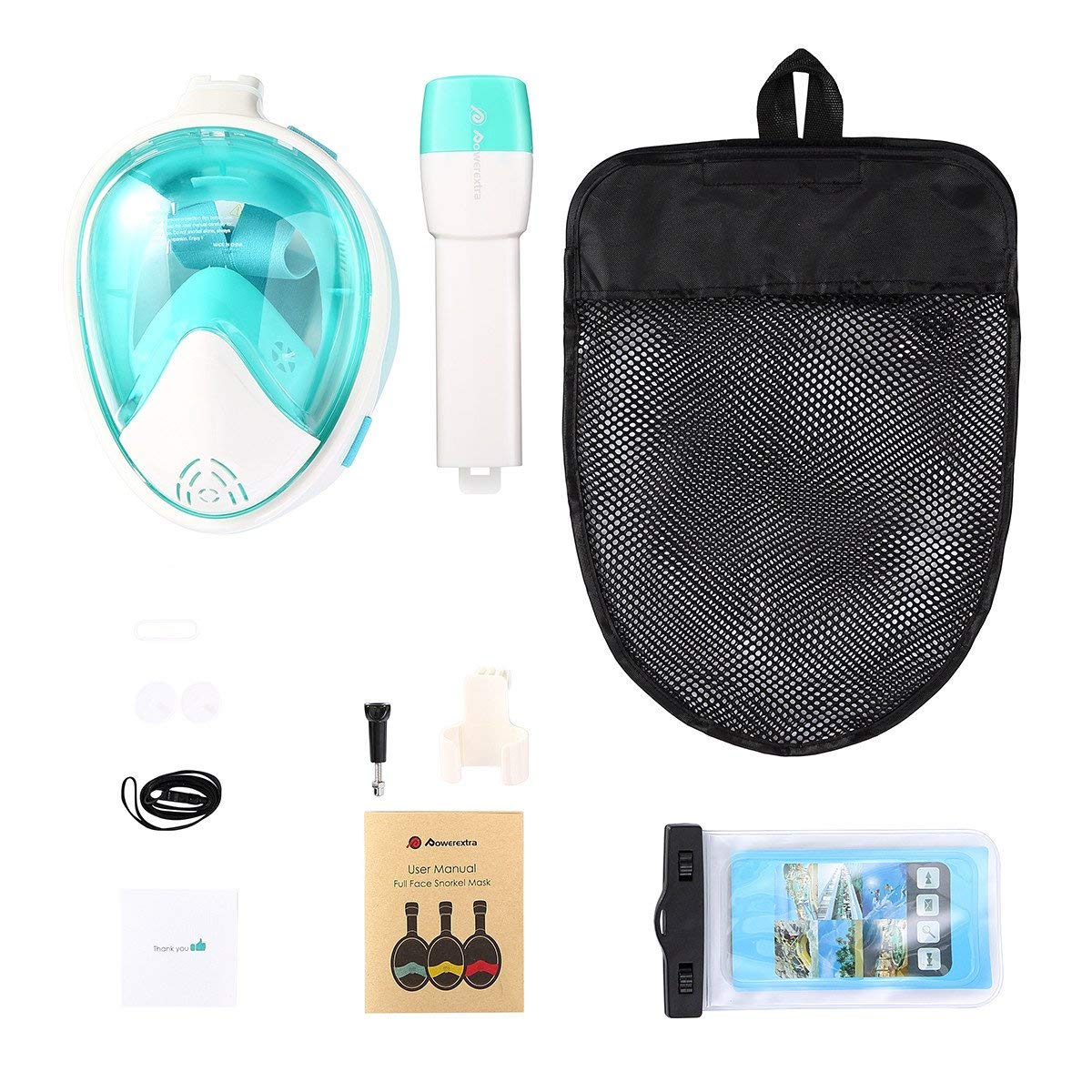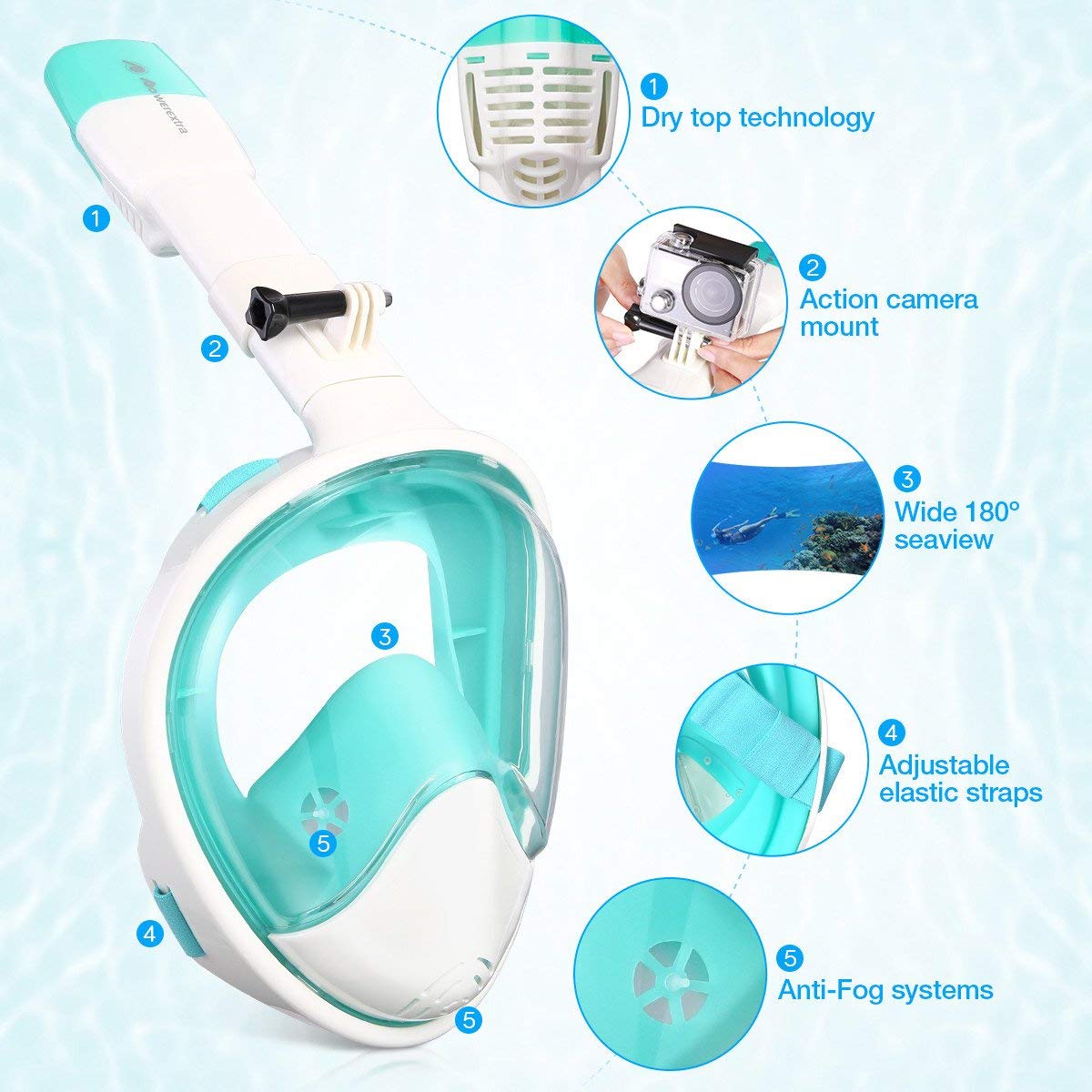 Anti-fog & Anti-leak Design:
Powerextra 180°panoramic view snorkel mask has fully anti fog and anti leak design. It uses the most advanced defogging technology to effectively prevent fogging while you are using the mask for your underwater filming. Thanks to the reliable materials and anti-leak design, you enjoy full protection and adherence to the face, keeping water outside the snorkel mask thoroughly.
Adjustable Straps:
This snorkel mask is built with high-quality adjustable straps for you to wear it most comfortably. The straps can be easily adjusted for perfect tightness and will take you less time for setting the mask up. The adjustable straps ensure that you wear the snorkel mask firmly and securely underwater for worry-free snorkeling experience and wonderful unerwater filming with your detachable camera.