产品描述
Powerextra 2000mAh Ryobi 12V Cordless Drill Replacement Battery
12 Volt Cordless Drill Lithium Battery for Ryobi:
Powerextra high-quality Ryobi 12V cordless drill replacement battery is fully compatible with Ryobi 130503001, 130503005, BPL-1220, CB120L.
The lithium battery pack is a 12V, 2000mAh high quality battery with perfect compatibility with OEM Ryobi cordless tools.
The replacement battery can be freely charged with no memory effect or capacity loss.
Based on advanced lead-free SMT process, the battery is well-made to last.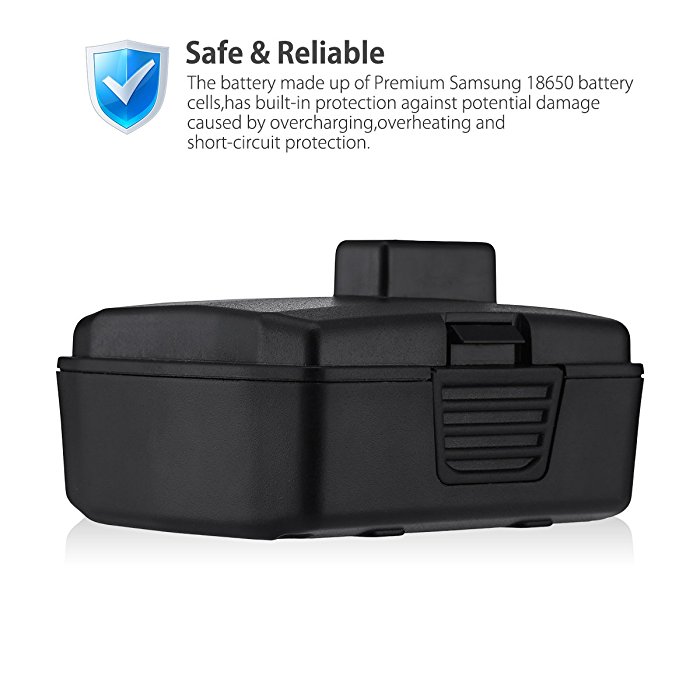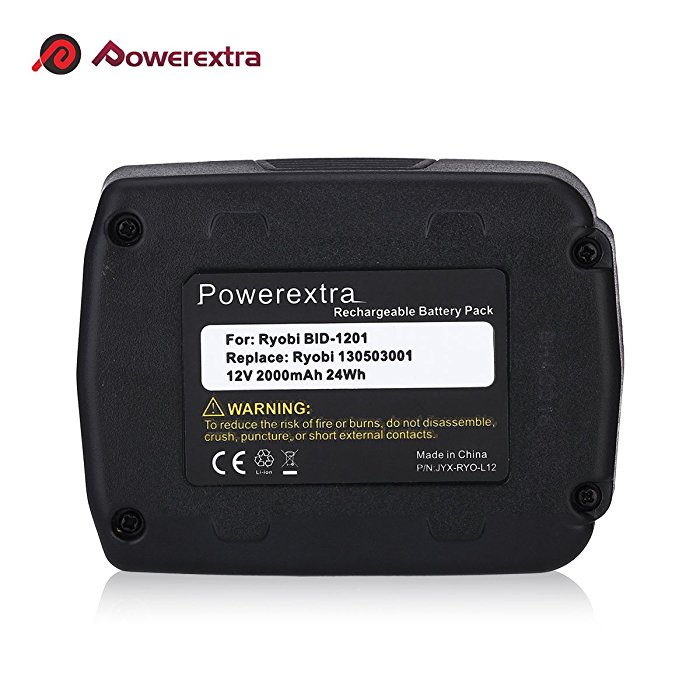 Powerextra Cordless Power Tool Batteries:
Powerextra has reliable replacement rechargeable batteries for power tools of different well-known brands. This Ryobi cordless drill battery is designed to fully meet the standards of OEM Ryobi drills. The replacement battery has super low self discharge to increase the battery life. It's built with protection inside from incorrect charging current, voltage, over charge, over discharge and over heating so that it can successfully prevent short-circuit for safety.
Product Details
Battery Capacity: 2000mAh
Battery Voltage: 12V
Battery Type: High quality Samsung 18650 Lithium battery cells
Color: Black
Condition: Brand New High Quality
Replacement Part Numbers:
Ryobi 12V Lithium Battery
Compatible Models:
Compatible with Ryobi 130503001, 130503005, BPL-1220, CB120L
Maintenance for Cordless Tool Batteries
It's important for you to remove the power tool battery from your tool when you don't use the tool. You also need to remove it from the tool before cleaning, or assembling parts. Ni-CD, Ni-MH and Li-ion batteries will gradually discharge themselves so that you should recharge the batteries before using them again. It's ideal to keep the batteries in a cool, dry and ventilated place. Using the batteries for once every 2 to 3 weeks is strongly recommended.