产品描述
Outstanding Features:
Powerextra upgraded USB Battery Pack, replacement battery for Sony XDCAM EX camcorders BP-U30, BP-U60 battery.
High Power Rating: 7.4V, 6700mAh for high performance and longer run-time than the original battery.
Rechargeable Li-ion battery for Sony, fully compatible with Sony PMW-100, PMW-150, PMW-160, PMW-200, PMW-300 camcorders.
Superior quality cells have overcharge, over discharge, over voltage and short circuit protection for better battery life
With a USB output port design, it works as a power bank for your smartphone and other USB devices.
Sony Camcorder Replacement Battery with USB Port
Powerextra's innovation and new technology: the replacement battery pack for Sony camcorders has a USB port design to make it multifuncitonal. It can charge your USB devices, like a smartphone effortlessly. In the meantime, the replacement battery is fully compatible with a few Sony camcorder models and is a perfect replacement for Sony BP-U30, BP-U60, BP-U90 battery.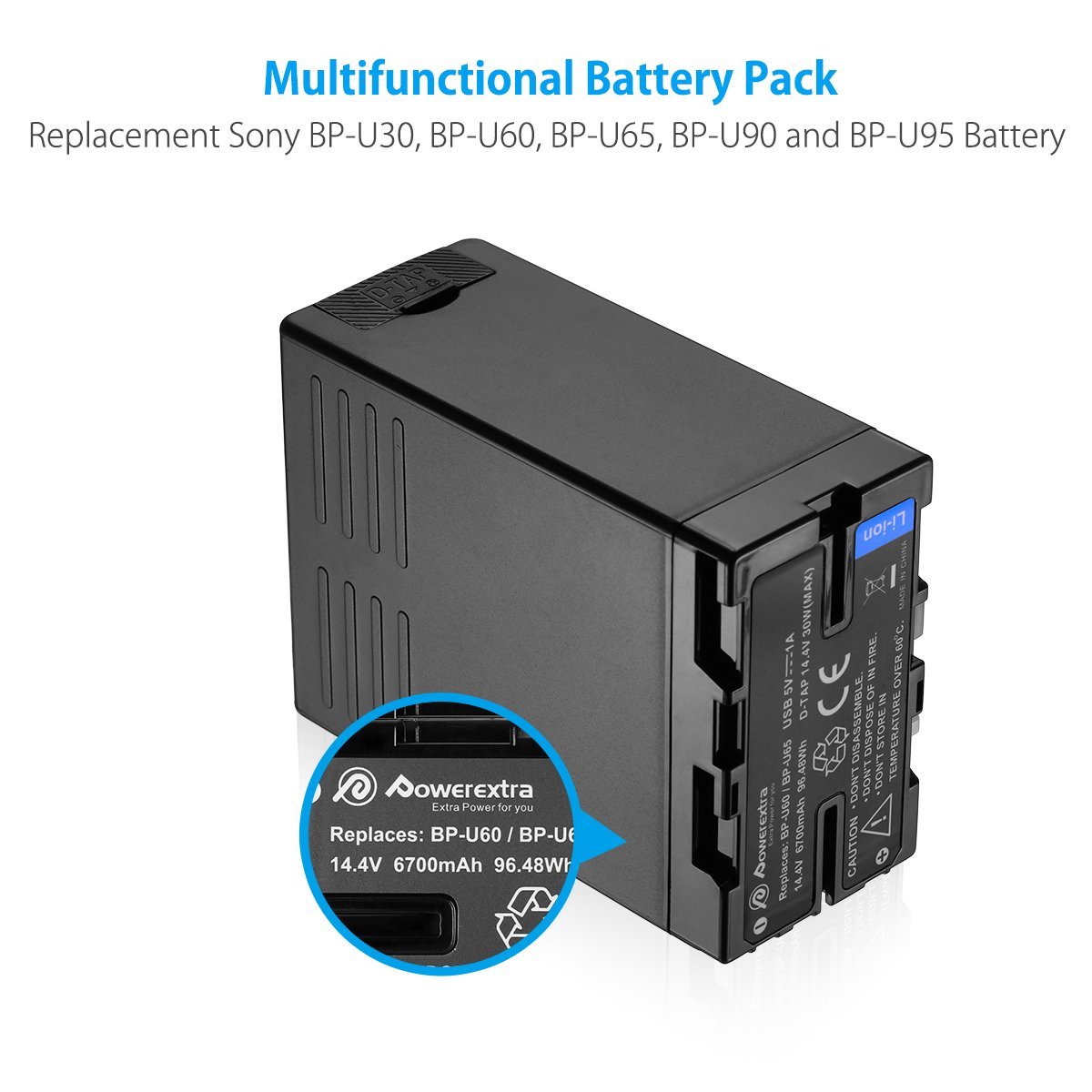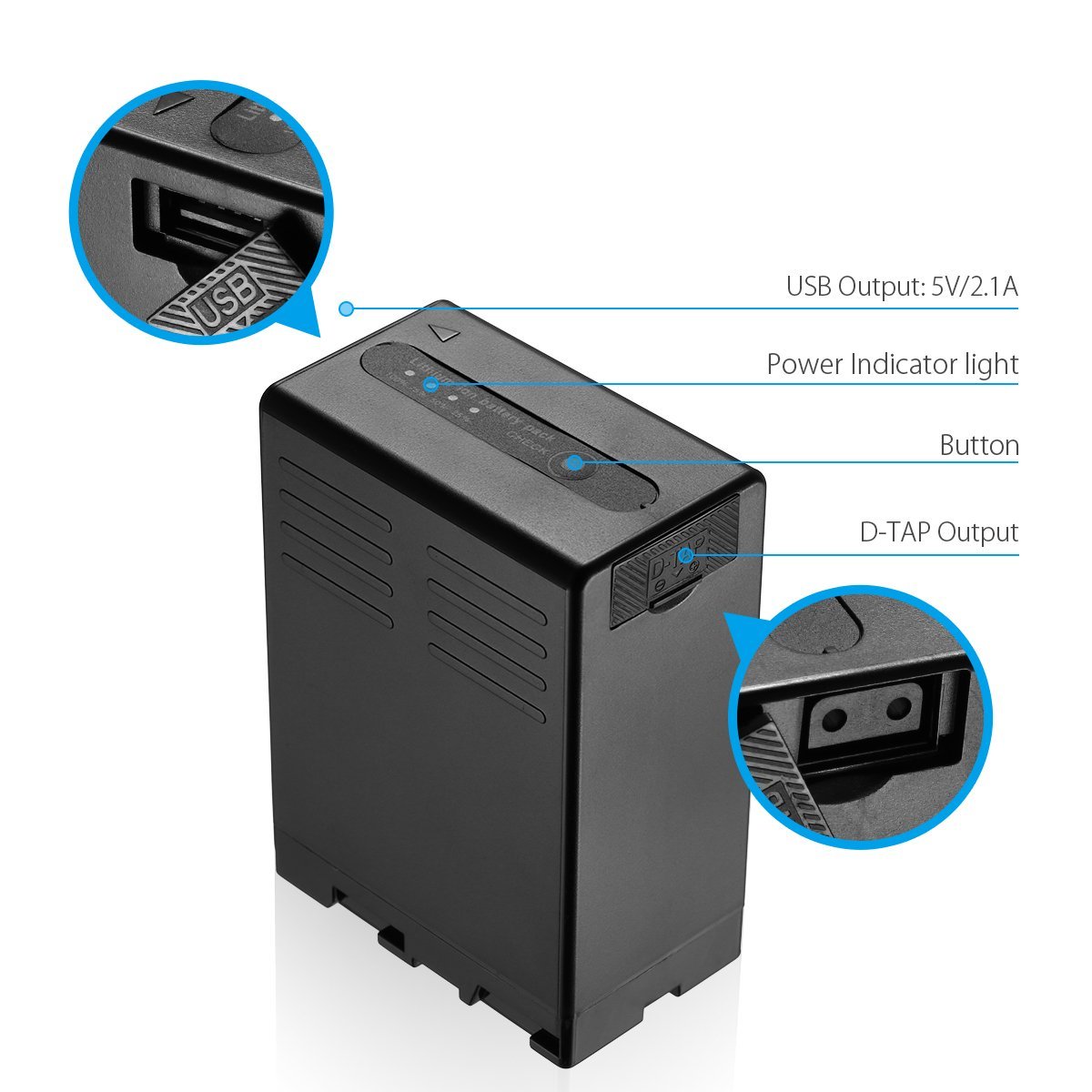 Product Specification :
Product Specification:
Battery Capacity: 6700mAh
Battery Voltage: 7.4V
Battery Type: Li-ion
Condition: Brand New
Replacement: Sony BP-U30, BP-U60, BP-U90 Battery
Multifunctional Battery for Sony Camcorder:
This Powerextra Multifunctional Battery Pack is an ideal replacement battery for Sony BP-U30, BP-U60, BP-U90 battery pack. It is completely compatible with all Sony original equipment including the Sony charger. With an USB output port, it can also charge your smartphones and other USB devices on the go.
Compatible Sony Digital Camercoders:

PMW-100
PMW-150
PMW-160
PMW-200
PMW-300
PMW-EX1
PMW-EX1R
PMW-EX3
PMW-EX160
PMW-EX260
PMW-EX280
PMW-F3
PXW-FS5
PXW-FS