产品描述
Outstanding Features:
Powerextra upgraded USB Battery Pack, replacement battery for JVC camcorders JVC SSL-JVC50 JVC GY-HMQ10 series.
High Power Rating: 7.4V, 7800mAh for high performance and longer run-time than the original battery.
Rechargeable Li-ion battery for JVC, fully compatible with JVC GY-HMQ10 GY-HM200 GY-LS300 GY-HM600 and GY-HM650 camcorders.
Superior quality cells have overcharge, over discharge, over voltage and short circuit protection for better battery life
With a USB output port design, it works as a power bank for your smartphone and other USB devices.
JVC Camcorder Replacement Battery with USB Port
Powerextra's innovation and new technology: the replacement battery pack for JVC camcorders has a USB port design to make it multifuncitonal. It can charge your USB devices, like a smartphone effortlessly. In the meantime, the replacement battery is fully compatible with a few JVC camcorder models and is a perfect replacement for JVC SSL-JVC50 and SSL-JVC70 battery.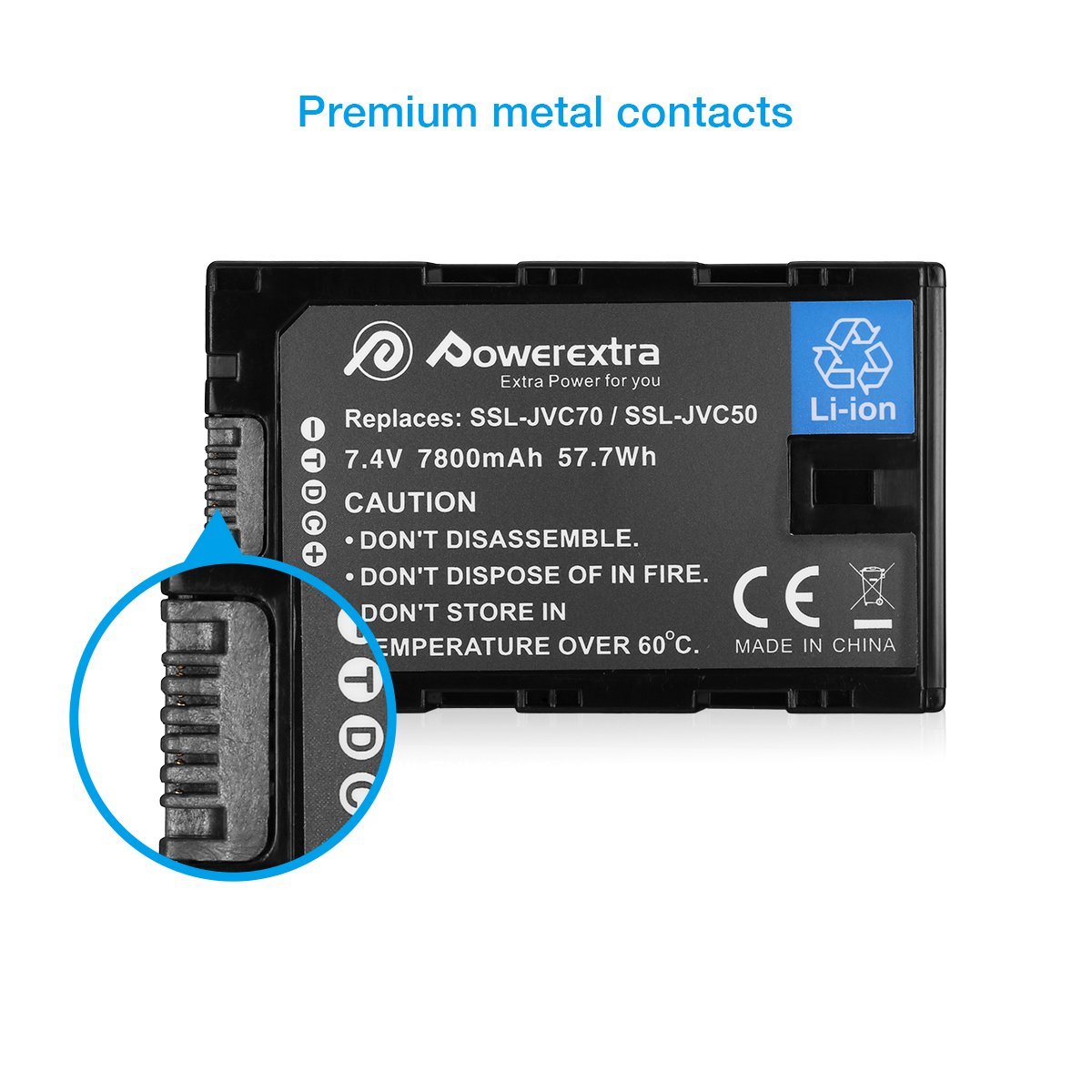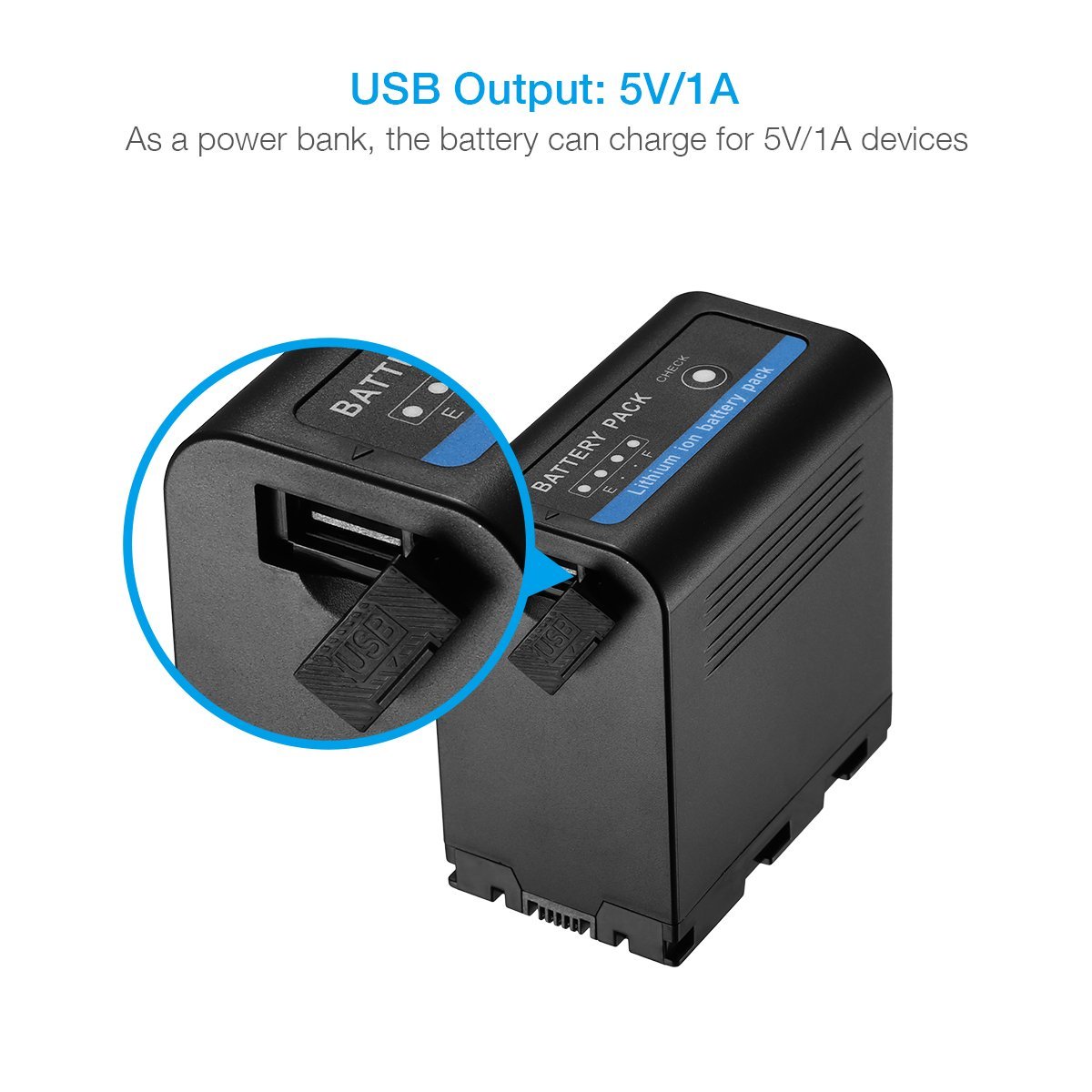 Product Specification :
Product Specification:
Battery Capacity: 7800mAh
Battery Voltage: 7.4V
Battery Type: Li-ion
Condition: Brand New
Package Contents:
1 x Powerextra Multifunctional Battery Pack
1 x Microfiber Cleaning Cloth
Compatibilility:

Replacement Battery Models:
SSL-JVC50
SSL-JVC70

Compatible Camcorder Models:
GY-HMQ10
GY-HM200
GY-LS300
GY-HM600
GY-HM650

Compatible with USB-enabled Devices