产品描述
Umbrella Softbox Reflector:
This octagon softbox speedlight relfector is designed for portrait and product photography.
The 47 incehs(120cm) wide diameter allows you to use the reflector for photography more easily.
The softbox reflector is made of high-density nylon material for great durability.
The photographic reflector folds and unfolds easily with a quick release softbox design.
The softbox studio reflector can soften light streams and prevent shadows for better photography.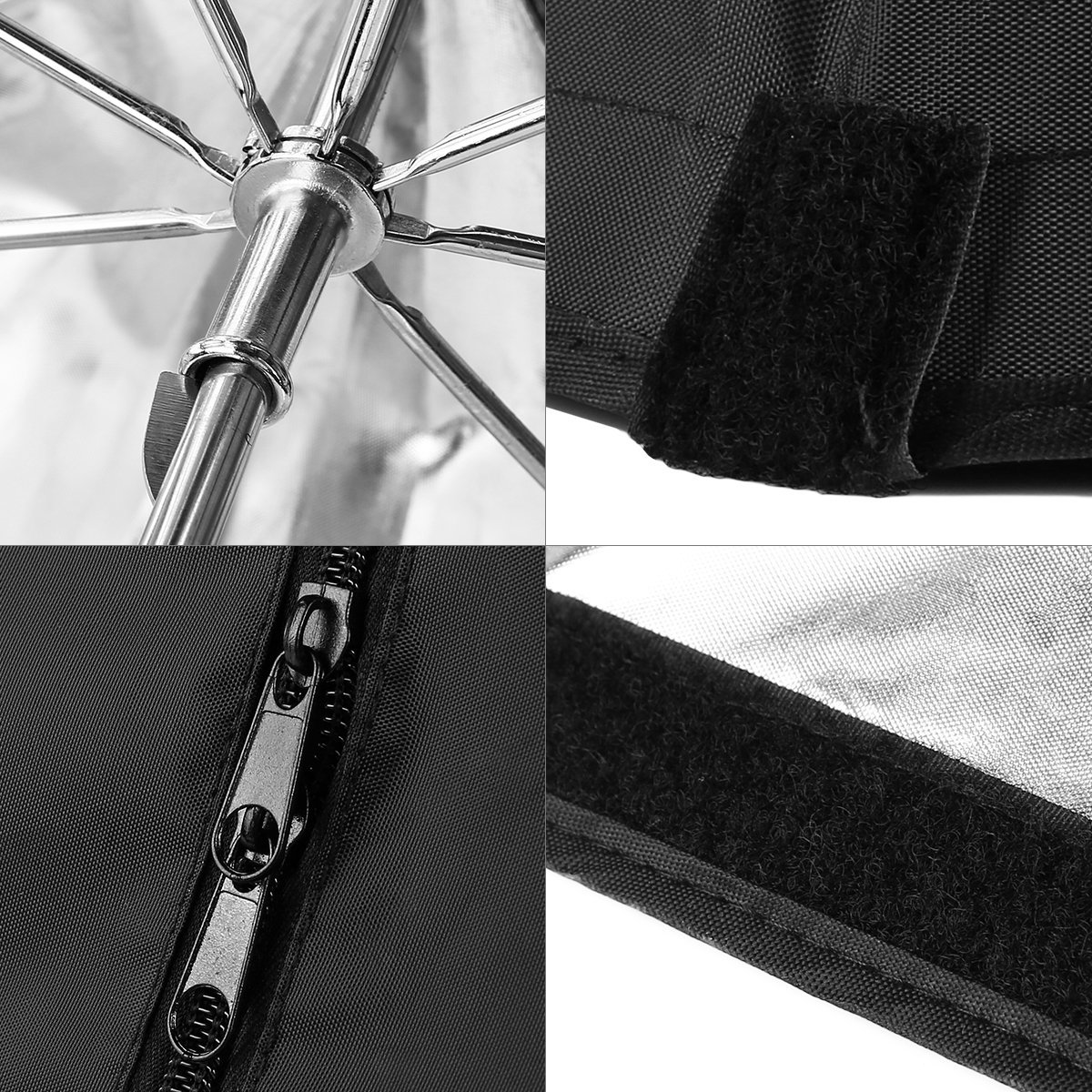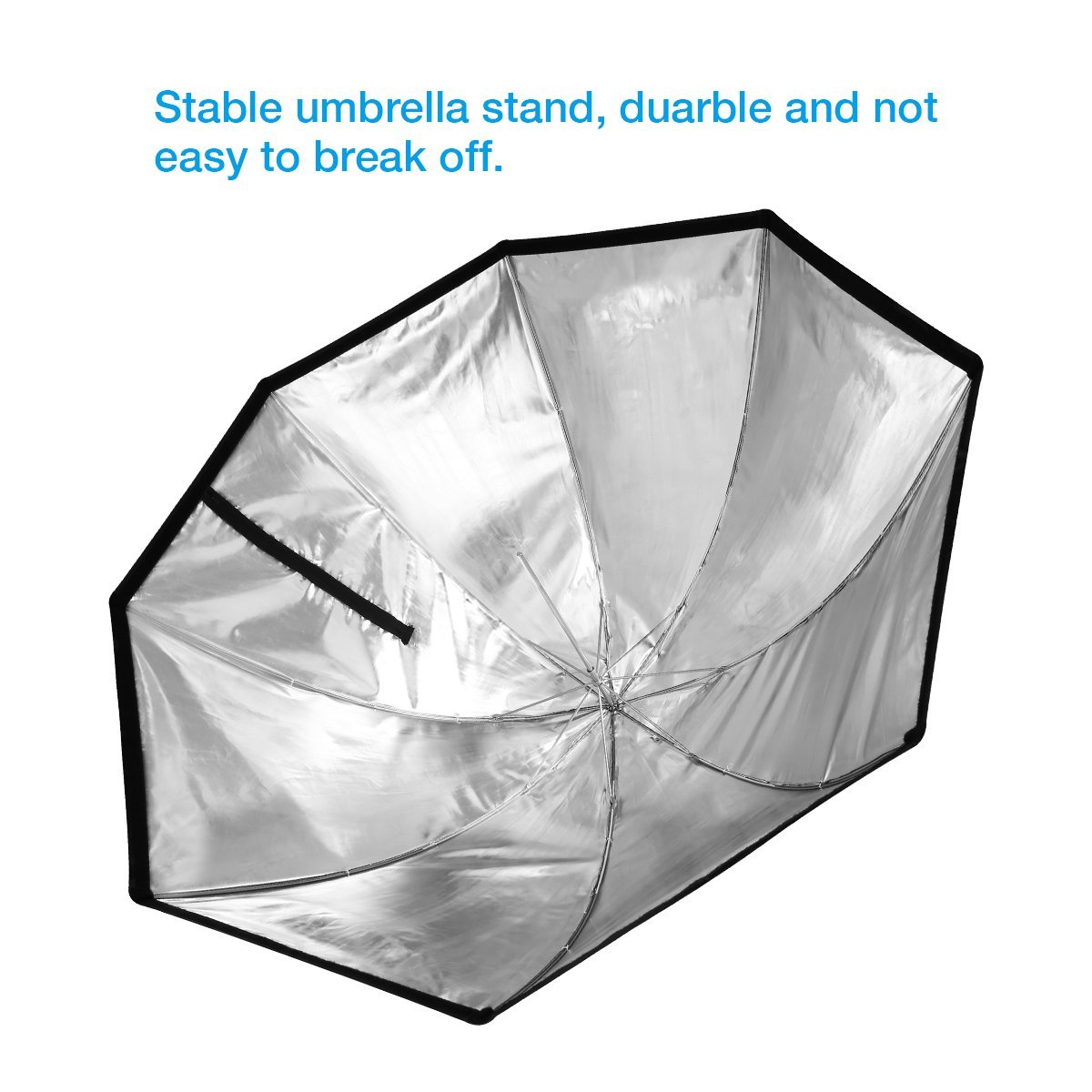 Professional Photographic Reflector:
The photographic reflector has an octagonal shape, with a 47 inches wide diameter to fit portrait and product photography both indoors and outdoors. Thanks to the quick-release design, it takes less than 1 minute to spread and fold the reflector. You can have easy access to the softbox reflector. When soft box design effectively blocks unnecessary light and unwanted shadows for better photography effect. The highly reflective reflector can be used with flashes for better shots.
Specifications:
Brand Name: Powerextra
Material: Nylon Material, Aluminum Shaft
Spread Surface: 47″/120cm
Color: Black Outside, Silver Inside
Shape: Octagon
Package Contents:
1 x 47″/120cm Portable Octagonal Umbrella Softbox
1 x External White Cover
1 x Carrying Bag