产品描述
Product Features:
This umbrella reflector for light diffusion has a diameter, 32″/80cm. It's ideal for portrait and product photography.
Made of high-density nylon material, the softbox reflector is highly reflective and durable.
This quick release photographic reflector is easy to fold and unfold.
Comes with a front translucent cover that is sewn with fastener tape around the edge, great for speedlite.
It effectively softens light streams and prevent shadows for perfect shooting.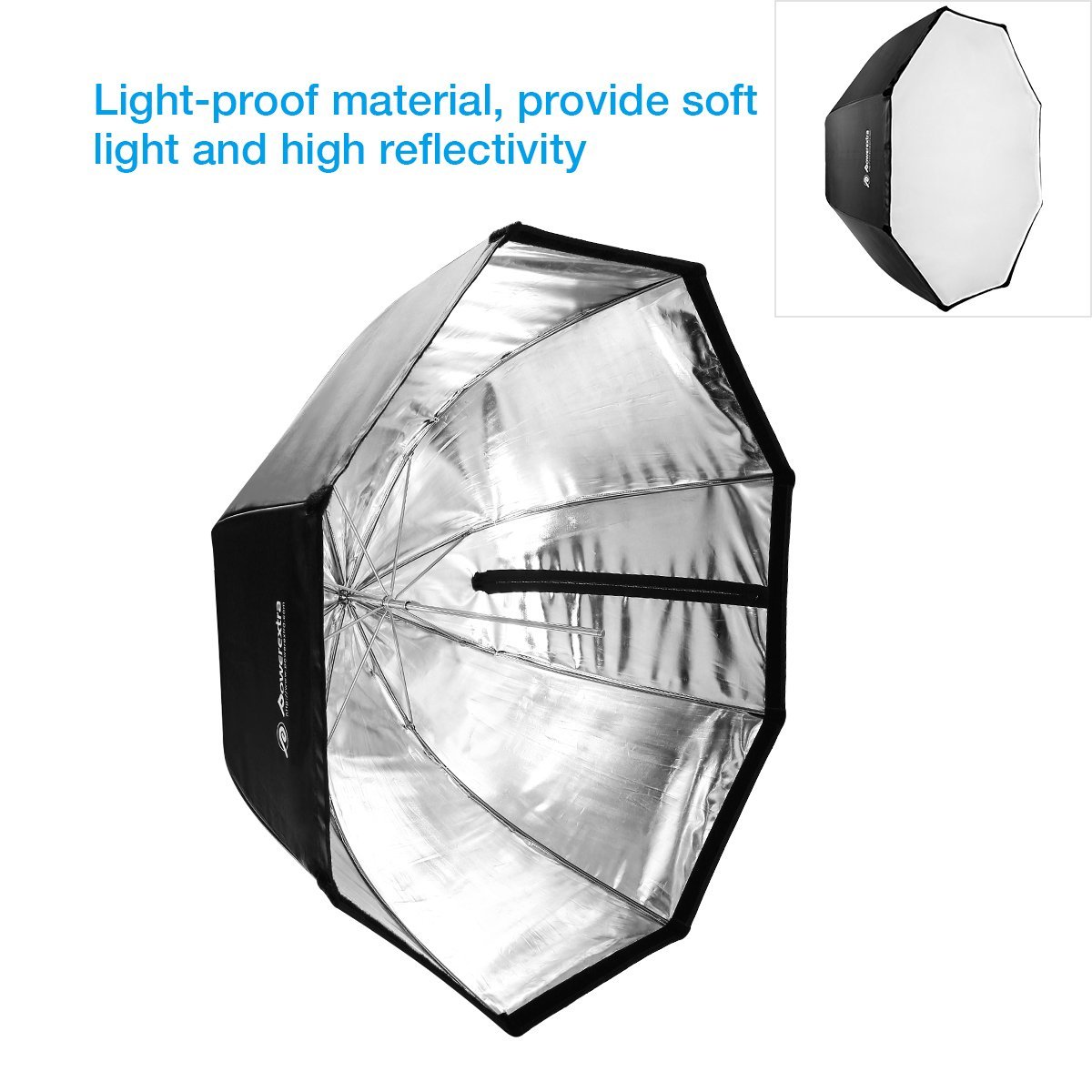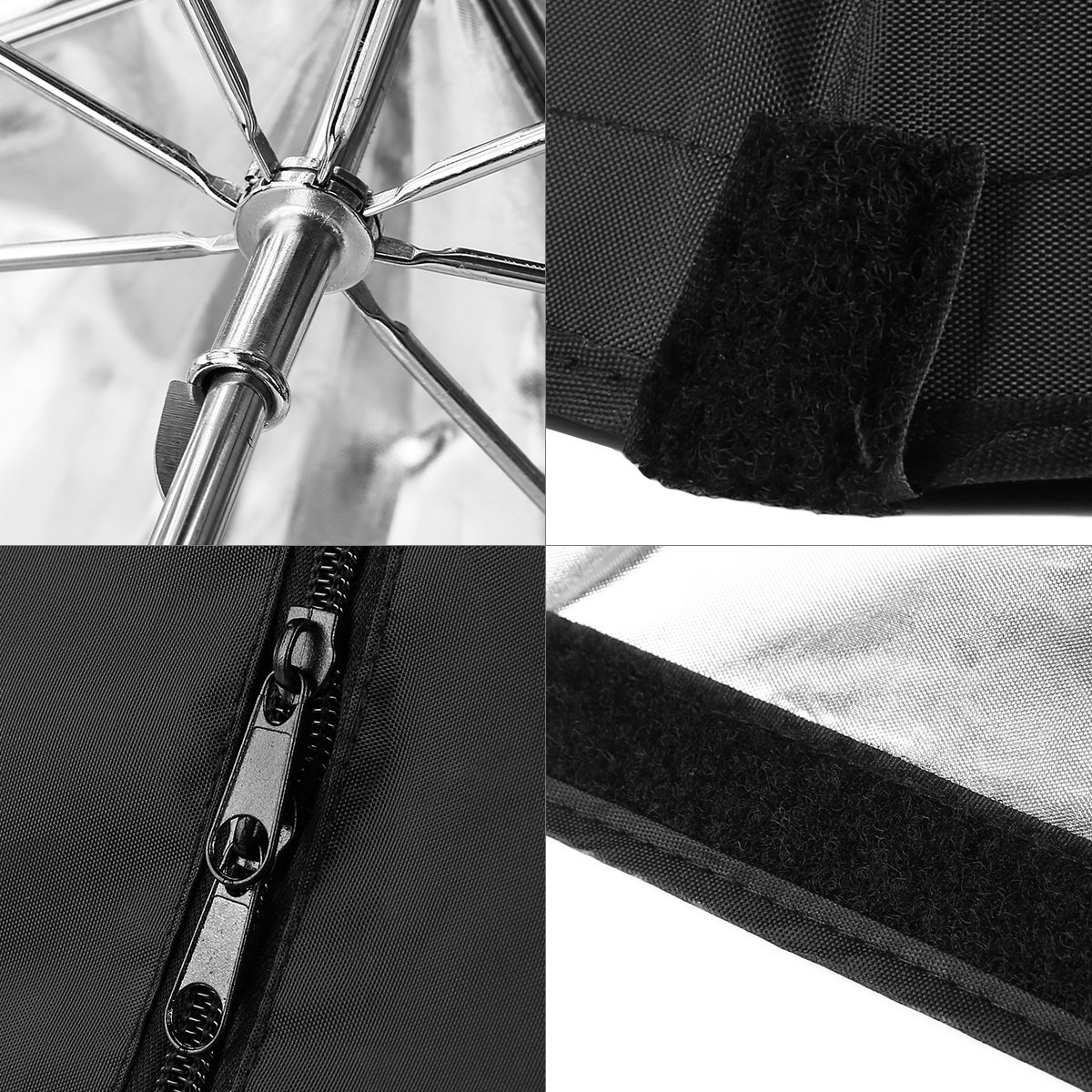 Softbox Umbrella Softbox Reflector:
This photographic reflector functions perfectly as a professional photographic lighting diffuser. It has a quick release design, making it easy to spread and fold the reflector. When it's open, it's a soft box that blocks strong light and helps get rid of unwanted shadows. When folded, it's like an umbrella that's portable to take anywhere and easy to store. It's solidly built with metal frames and light-proof nylon material. This durable reflector is highly reflective. It's ideal to use with flashes and some studio flash lights for professional shooting.
Specifications:
Brand Name: Powerextra
Material: Nylon Material, Aluminum Shaft
Spread Surface: 32″/80cm
Color: Black Outside, Silver Inside
Shape: Octagon
Package Contents:
1 x 32″/80cm Portable Octagonal Umbrella Softbox
1 x External White Cover
1 x Carrying Bag