产品描述
Outstanding Features:
● The 4 pack are Small, Medium, Large and X Large Neoprene Pouch Bags for DSLR Camera Lens + Microfiber Lens Cleaning Cloth.
● Excellent performance: These lens cases made of thick waterproof neoprene and soft plush can protect lens from moisture, sand, dust and any accidental bumps and scratches.
● Great Compatibility: Widely compatible with lenses from Canon, Sony, Nikon, Olympus, Fuji, Pentax, Panasonic, Leica, Sigma, Tamron etc.
● Portable Dimensions: small: 3.1″ X 4″; medium: 4″ X 5.5″; large: 4″ X 7.1″; extra large: 4″ X 8.7″
● Conveniences: Belt loop and quick-release design, easy to carry on the way, perfectly fit for shutterbugs who love traveling.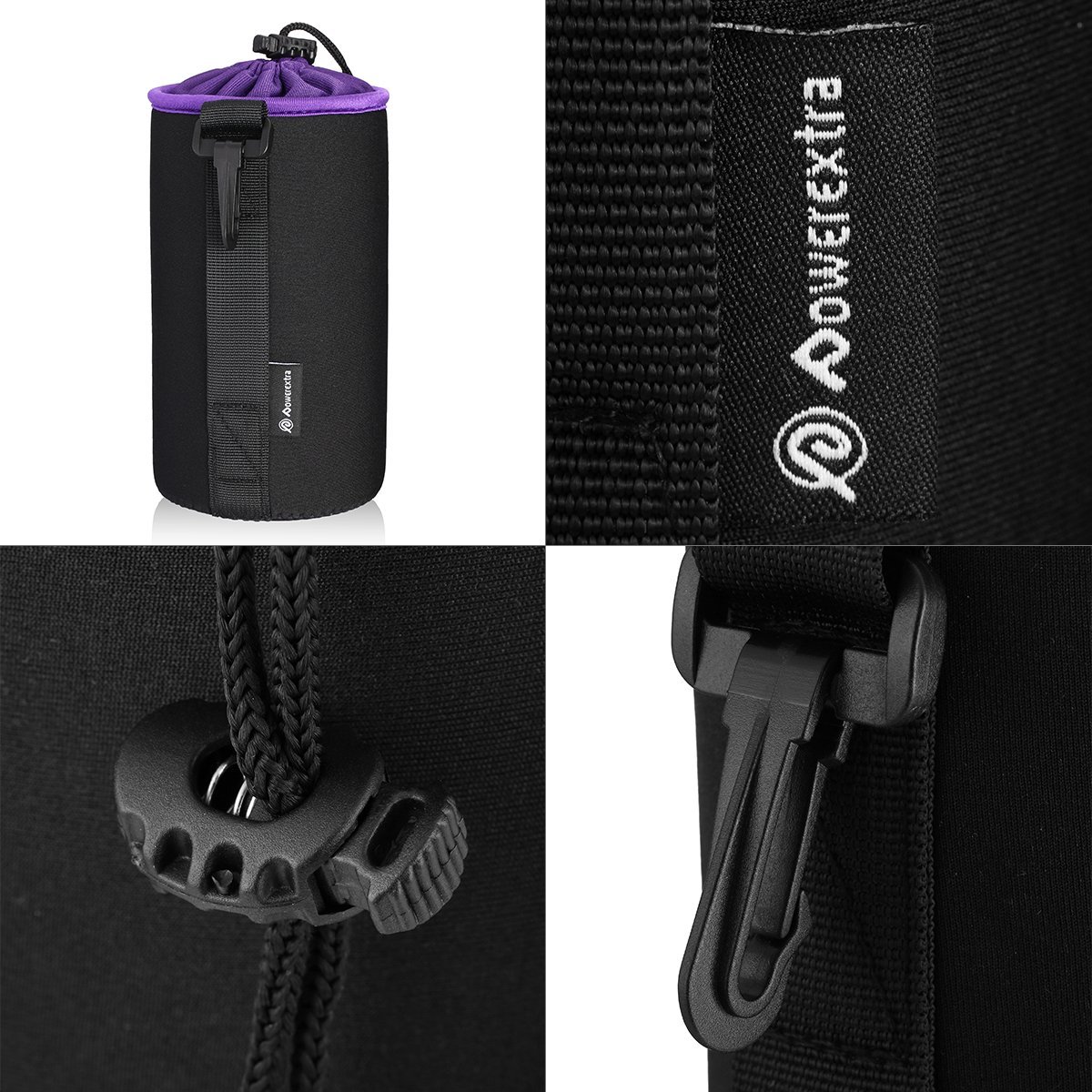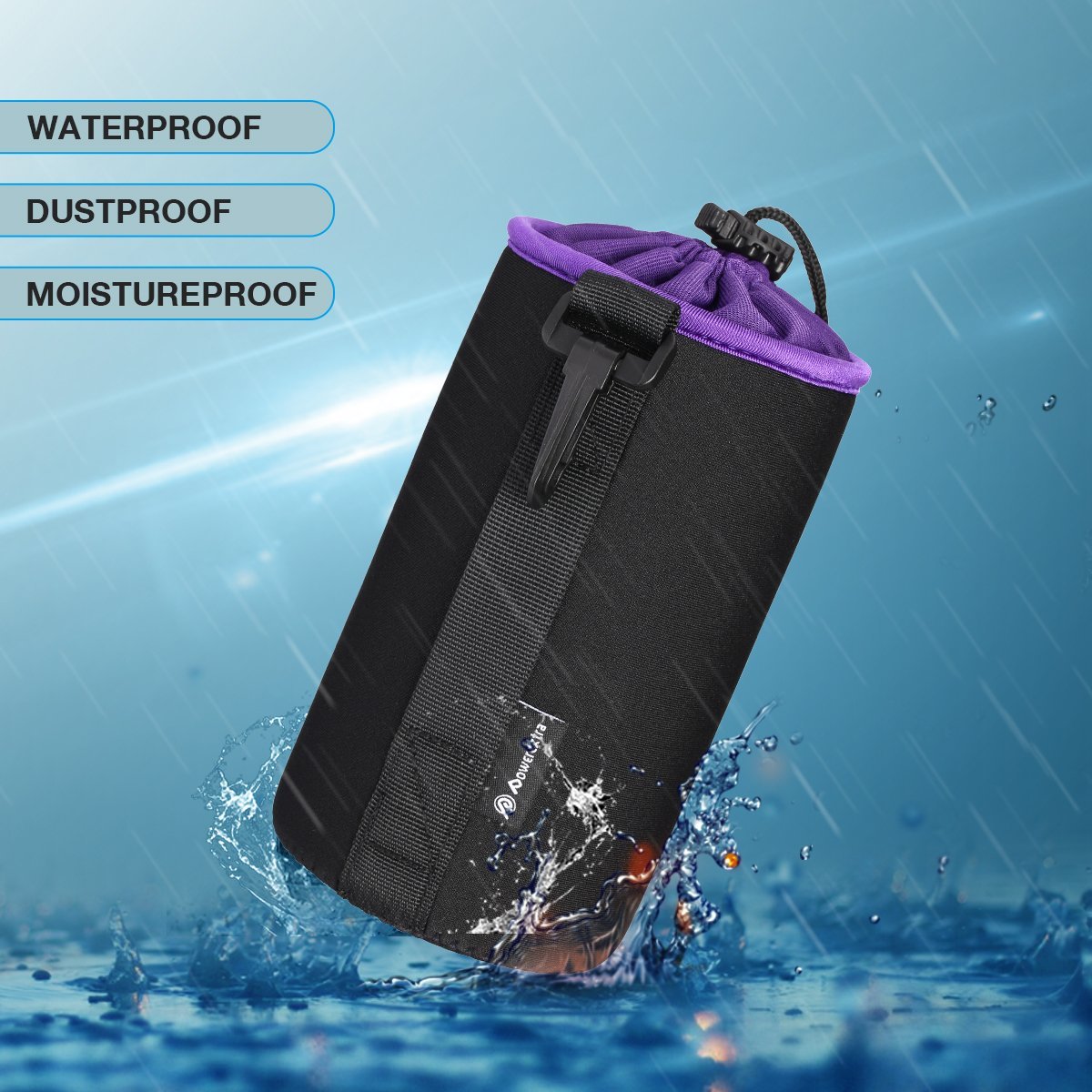 Highly Protective Materials
These 4 pack lens cases are brand new designs of stylish lens pouch bags for different brands of digital cameras. They are made of highly protective materials, premium thick and waterproof neoprene and thick and soft plush, which can fully protect your camera lens against possible moisture, dust, sand and sctraches especially when you are using your cameras outdoors for landscape photography. These lens pouches feature super soft interior lining, 5mm extra thick padded bottom and highly water resistant neoprene exterior with clips for you make the best shootings without worrying about the protection for your camera lens.
Different Sizes for Wider Compatibility:
The 4 packs lens cases can be widely used for different sizes and brands of digital cameras, Canon, Sony, Nikon, Olympus, Fuji, Pentax, Panasonic, Leica, Sigma, Tamron, you name it.
Note: Do not let this pouch come in contact with: acetone, iodine, hydrogen peroxide, kerosene, bleach, or motor oil. These may cause the neoprene material to decay.
Dimensions:
– S: 3.1″ x 4″ (w x h)
– M: 4″ x 5.5″ (w x h)
– L: 4″ x 7.1″ (w x h)
– XL: 4″ x 8.7″ (w x h)
Package Contents:
1X Small size lens bag
1X Middle size lens bag
1X Large size lens bag
1X Extra Large lens bag
1X Microfiber Lens Cleaning Cloth