产品描述
Panasonic DMW-BLC12 Batteries and Charger:
Powerextra 2-pack replacement batteries for Panasonic DMW-BLC12, Voltage: 7.4V, 11.1Wh, Capacity: 1500mAh.
The Li-ion battery is more efficient and safer with long lasting battery power.
The Panasonic DMW-BLC12 replacement battery is 100% compatible with OEM Panasonic cameras and charger.
The smart USB charger has two charging channels to charge two batteries simultaneously.
The battery charger has a convenient USB port which allows you to power your batteries more easily.
Intelligent LCD indicator design enables you to read the charging process clearly.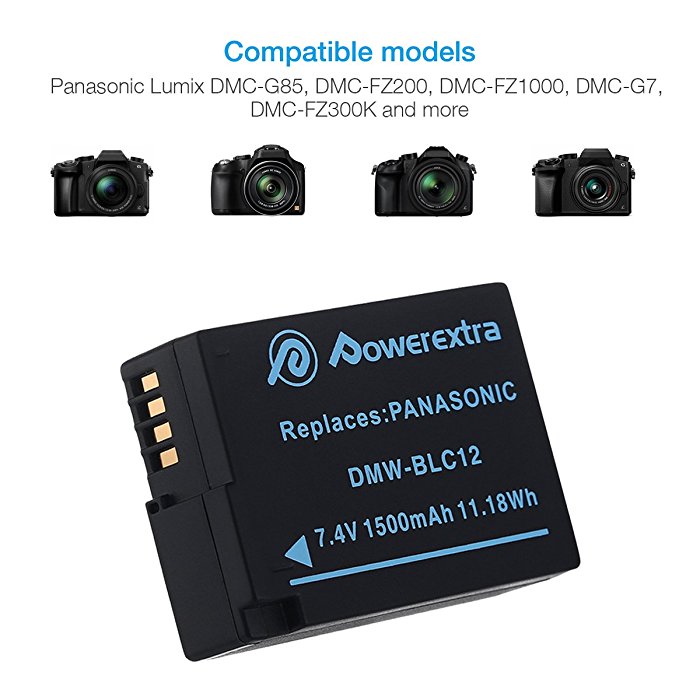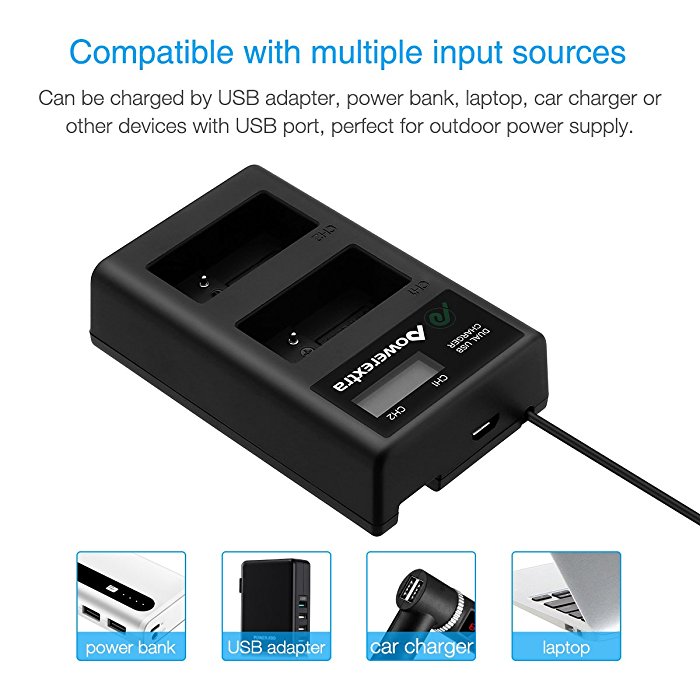 Product Specification:
Battery Specification:
Replacement: Panasonic DMW-BLC12, DMW-BLC12E, DMW-BLC12PP Battery:
Battery Capacity: 1500mAh
Battery Voltage: 7.4V
Battery Type: Li-ion
Charger Specification:
Model: DS-BLC12
Input: Micro USB 5V 2A
Output voltage: DC 8.4V
Output Current: 800mA

Compatible Models:
Panasonic DMW-BLC12
Panasonic DMW-BLC12E
Panasonic DMW-BLC12PP
Panasonic Lumix DMC-FZ200
Panasonic DMC-FZ300
Panasonic DMC-FZ1000
Panasonic DMC-FZ2500
Panasonic DMC-G5
Panasonic DMC-G6
Panasonic DMC-G7
Panasonic DMC-GX8
Panasonic DMC-G85
Panasonic DMC-GH2
Package Contents:
2 x Replacement Panasonic DMW-BLC12 Battery
1 x Smart LED Display Dual Charger
1 x Microfiber Cleaning Cloth