产品描述
Convenient Battery and Charger Combo for Canon Camera:
Battery Type: Replacement Li-ion battery, Voltage: 7.4V, 11.84Wh, Capacity: 1600mAh.
Package includes 2 batteries and 1 dual USB charger with LCD display to power your Canon battery.
These batteries have premium cells of high-energy density. They feature long battery life without memory effect on the batteries.
Batteries and charger are fully compatible with Canon EOS Rebel T3, T5, T6, Kiss X50, Kiss X70, EOS 1100D, EOS 1200D, EOS 1300D digital cameras.
Convenient USB cable allows you to charge the charger with USB devices. It can be freely connected to your desktop, notebook or power bank.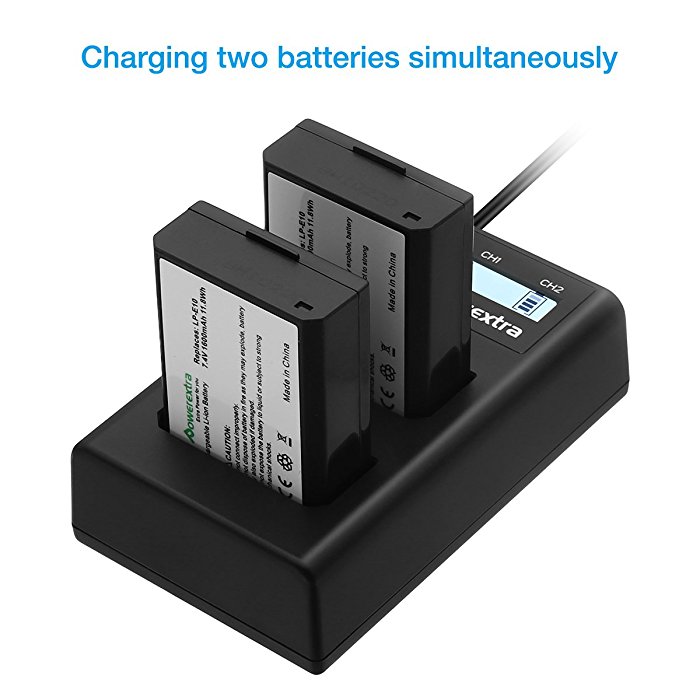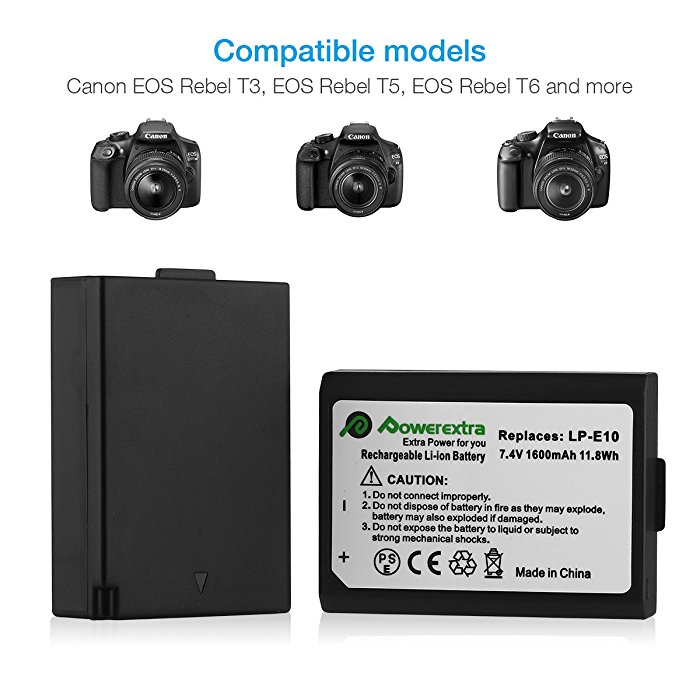 Product Specification:
Battery Specification:
Replacement: Canon LP-E10 Battery:
Battery Capacity: 1600mAh
Battery Voltage: 7.4V
Battery Type: Li-ion
Charger Specification:
Model: DS-LPE10
Input: Micro USB 5V 2A
Output voltage: DC 8.4V
Output Current: 800mA

Compatible Models:
Canon EOS Rebel T3
Canon EOS Rebel T5
Canon EOS Rebel T6
Canon Kiss X50
Canon Kiss X70
Canon EOS 1100D
Canon EOS 1200D
Canon EOS 1300D
Package Contents:
2 x Replacement Canon LP-E10 Battery
1 x Smart LED Display Dual Charger
1 x Microfiber Cleaning Cloth