产品描述
Powerextra Replacement Battery for Milwaukee 48-11-1850 M18 Redlithium

Milwaukee M18 Battery Charger:
This Powerextra replacement battery for Milwaukee power tools is a Li-ion 18 volts 5000mAh battery.
The brand-new replacement battery is fully compatible with Milwaukee M18 Cordless LITHIUM-ION System Tools Milwaukee 48-11-1850 M18.
The replacement battery is CE certified with a quality build to meet the charging standards for Milwaukee cordless power tools.
The battery has smart indicators to show the charging status to let you know the battery level.
The long lasting replacement battery has perfect protection from overcharge, over heat and short-circuit by the integrated microchip.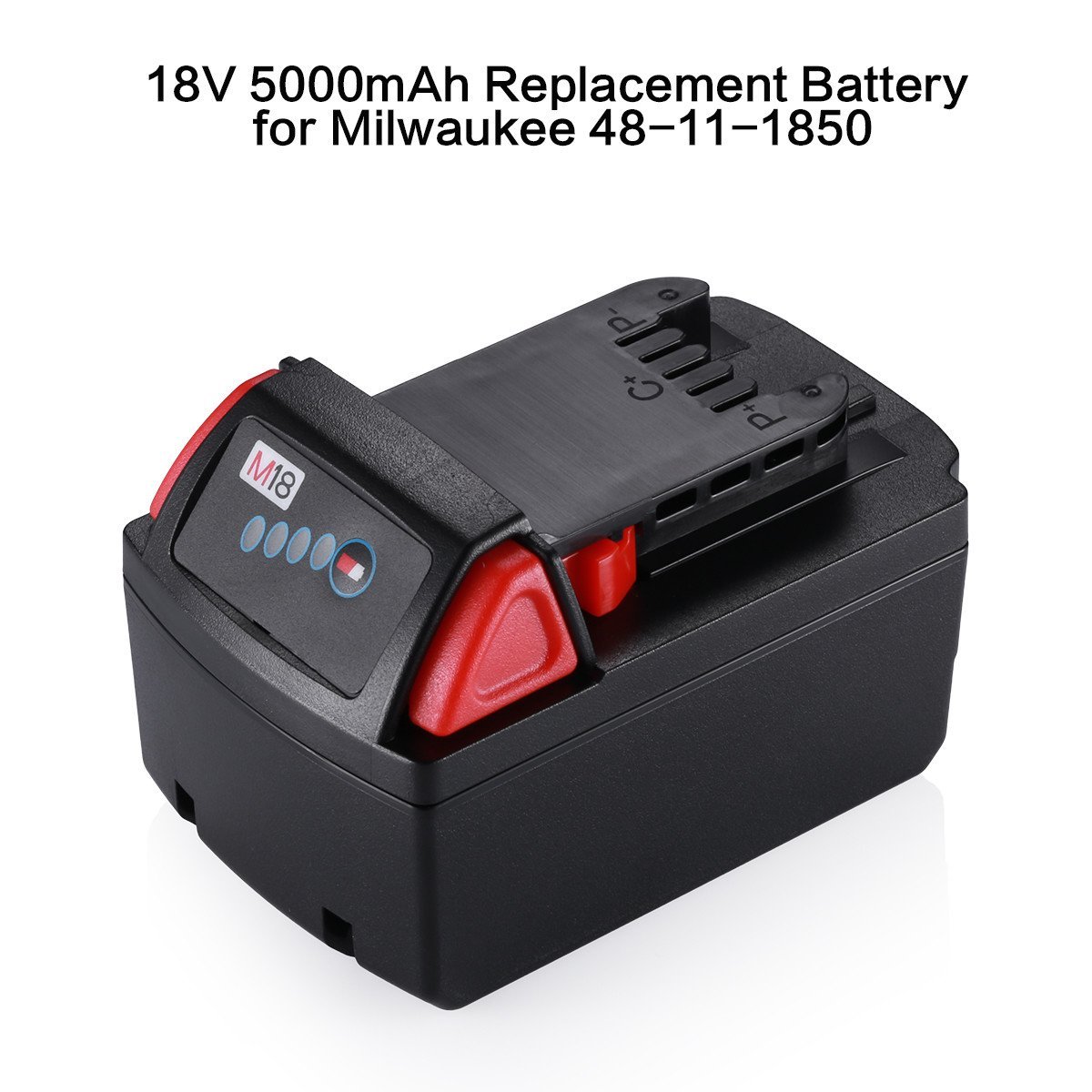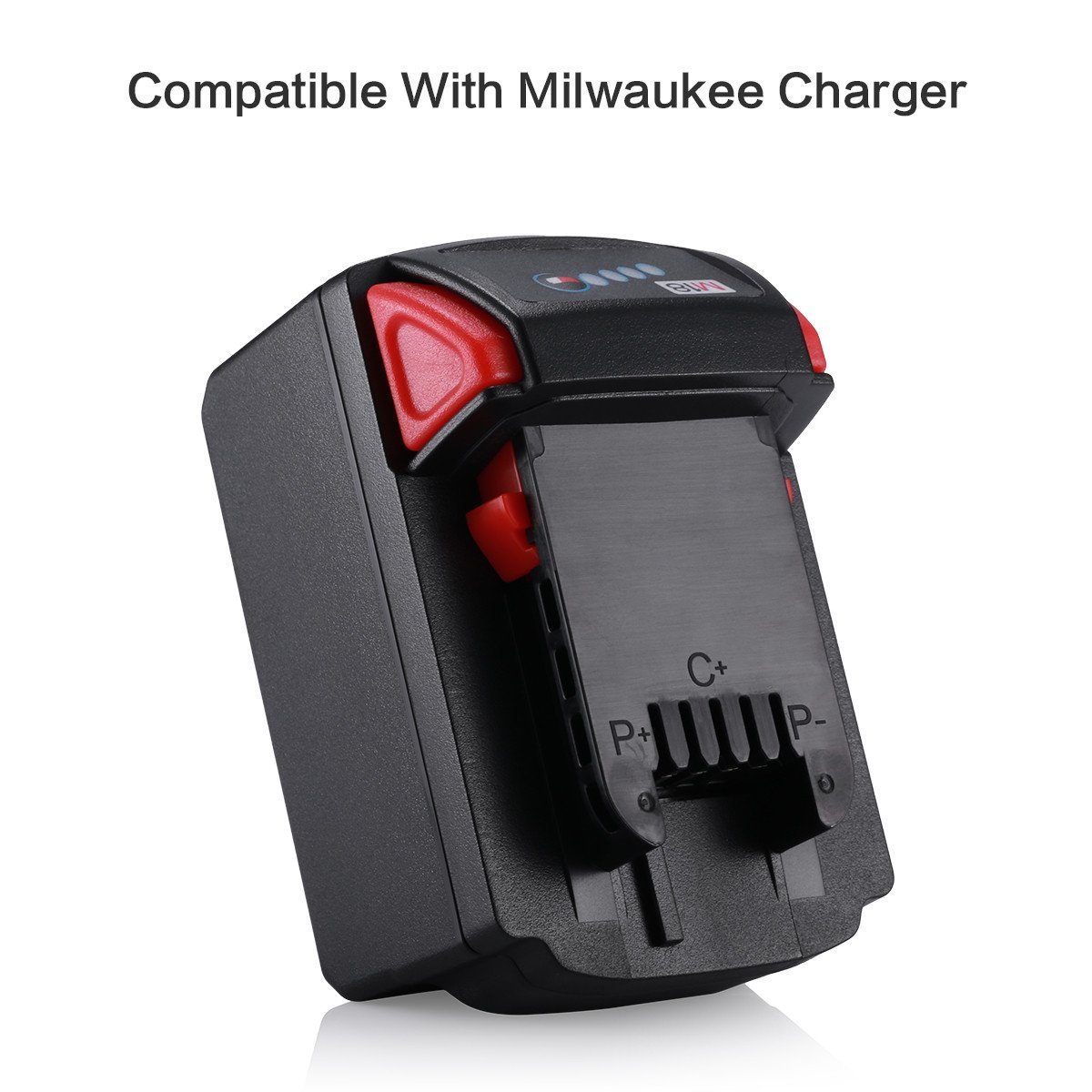 Replacement Battery Compatibility:

Replacement for Original Batteries:
M18 REDLITHIUM XC5.0 Extended Capacity Battery Pack 48-11-1850
M18 REDLITHIUM XC Extended Capacity Battery 48-11-1828
M18 REDLITHIUM 5.0 Compact Battery Pack 48-11-1820
M18 Compact REDLITHIUM Battery 48-11-1815
M18 REDLITHIUM XC 5.0 Extended Capacity Battery Pack 48-11-1850
Compatible Milwaukee Tools:
MILWAUKEE M18 Cordless LITHIUM-ION System Tools 2646-22CT, 2643-21CT, 2641-21CT, 2646-21CT, 2646-20, 2642-21CT, 2641-20, 2729-22, 2629-22, 2729-20, 2729-21, 2629-20, 2706-22, 2705-20, 2705-22, 2704-20, 2787-22, 2702-20, 2701-20, 2656-22CT, 2707-22, 2708-22, 2607-22, 2603-22CT, 2601-21, 2615-20, 2602-22DC, 2606-20, 2604-22CT, 2706-20, 2704-22, 2788-22, 2702-22CT, 2701-22CT, 2707-20, 2708-20, 2607-22CT, 2607-20, 2603-20, 2603-22, 2615-21CT, 2615-21, 2606-22CT, 2604-22, 2604-20
Milwaukee Battery Specification:
Voltage: 18V
Capacity: 5Ah
Battery Type: Lithium-ion
Condition: New Replacement
Part Number: MIL-M18-50
Item Weight: 1.91 pounds
Package Dimensions: 6 x 3.9 x 3.9 inches