产品描述
12Volt Makita Drill Battery:
The rechargeable replacement for Makita cordless drill driver kit is powerful with 2000mAh high capacity.
The 12V Makita drill battery is fully compatible with a great many Makita cordless power tools.
The replacement battery functions impressively for OEM power tools with its real specification.
Powerextra replacement for power tool meets the testing and safety standards of CE certification.
The power tool battery comes with a pair of protective gloves for using power tools safely.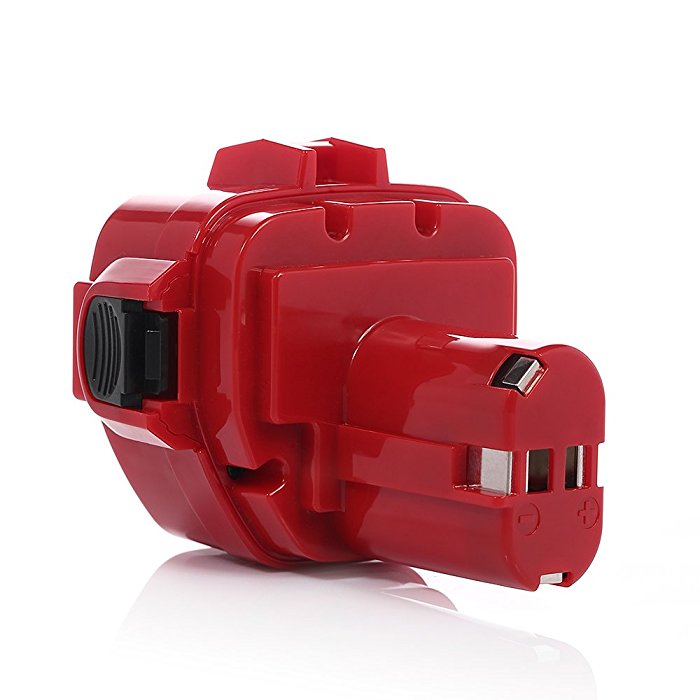 Replacement Battery Compatibility:
Compatible Models:
Makita 1050, 1050D, 1050DA, 1050DRA, 1050DWA, 1050DWD 4000, 4013D, 4191D, 4191DWA, 4191DZ, 4331D, 4331DWAE, 4331DWD, 4331DWDE, 4331DZ 5093, 5093D, 5093DWA, 5093DWD, 5093DZ, 6000 6213D, 6213DWAE, 6213DWBE, 6216DWDE, 6217D, 6217DWDE, 6217DWDLE, 6223D, 6223DE, 6223DW, 6223DWE, 6227D, 6227DW, 6227DWE, 6227DWBE, 6227DWLE, 6270DWAE, 6270DWALE, 6313D, 6313DA, 6313DWAE, 6313DWBE, 6314DWBE, 6316D, 6316DWA, 6316DWAE, 6316DWB, 6316DWBE, 6317D, 6317DWAE, 6317DWDE, 6317DWDRE, 6317DWFE, 6319D, 6319DWFE, 6327DWE, 6835D, 6835DA, 6835DWA, 6835DWAE, 6835DWB, 6835DWD, 6914D, 6914DWDE, 6916D, 8000 8270DWAE, 8270DWALE, 8413D, 8413DWAE, 8413DWDE, 8413DWFE, 8414DWFE DA312 DA312D, DA312DWA, DA312DWD, DA312DWF, DA312DZ ML.
Replacement OEM Part Numbers:
Makita 1200, 1220, 1222, 192598-2, 192681-5 and others
Replacement Battery for Makita 1222 1220:
This Powerextra brand-new replacement battery works as a great replacement for Makita 1200, 1220, 1222, 192598-2 etc. This Ni-CD rechargeable battery has great efficiency in quick recharging. You can recharge the battery rapidly and safely without memory effect on the battery. Repeated charging will not cause the battery to lose battery capacity. It's integrated with a microchip for protection from overload and over heat while charging or using the battery for your Makita cordless drills, drivers etc.
Makita Batery Specification:
Battery Capacity: 2000mAh
Battery Voltage: 12V
Battery Type: Ni-CD
Dimensions: 3.3 x 3.7 x 4.1 inches
Weight: 1.4 pounds
Color: Red
Condition: Brand New High Quality