产品描述
Olympus Battery Charger with BLH-1 Batteries:
Package includes 2 Olympus BLH-1 replacement batteries and 1 charger for Olympus EM1 MARK II cameras.
This professional replacement battery for Olympus features 7.4V, 2000mAh high capacity for longer battery life.
The superior quality batteries are well engineered with full protection against overcharge, over discharge, over voltage and short circuit issues.
The battery can be conveniently charged and discharged without memory effect or any degenerative effects.
The specified charger for Olympus battery is durably built to quickly charge Olympus camera batteries.
Reliable Compatibility:
Powerextra replacement battery for Olympus BLH-1 is professionally manufactured to be a dedicated replacement battery strictly in accordance to the technical specification of Olympus BLH-1's original battery. It guarantees perfect compatibility and high performance as a reliable replacement battery.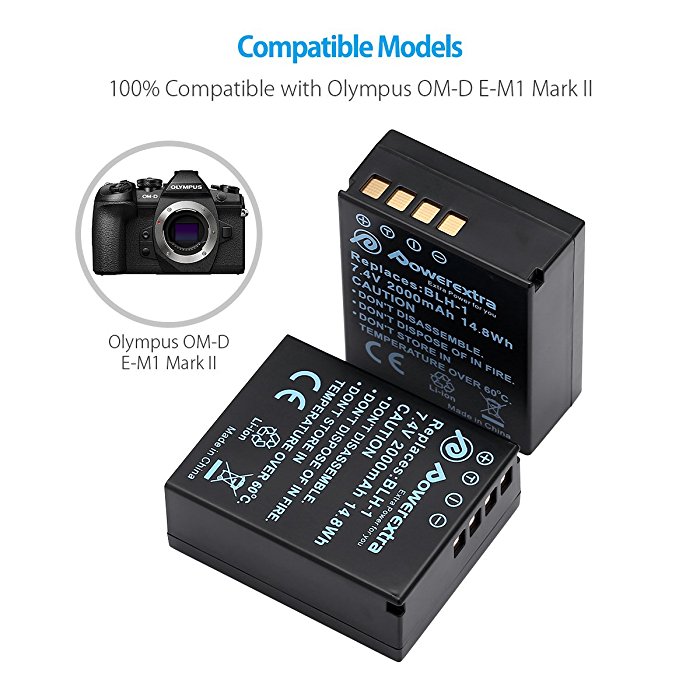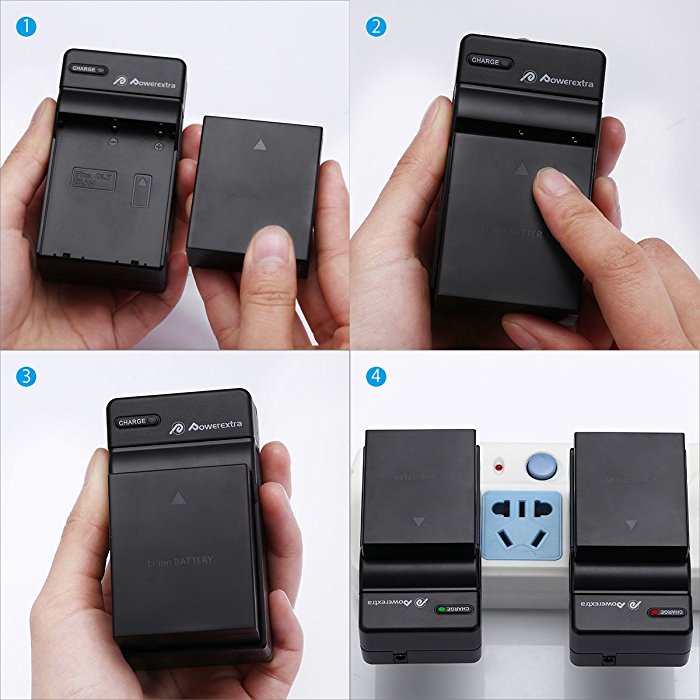 Trustworthy Quality & Compatible Models & Product Details:
As a professional manufacturer of digital batteries, Powerextra focuses on the stability, safety and compatibility of replacement batteries. This replacement battery for Olympus BLH-1 is fully tested and verified to function perfectly and last long.
Well Made Charger for Quick Charge
This Powerextra charger for Olympus BLH-1 and EM1 MARK II batteries is engineered by high standards. It's able to give quick charges to the replacement batteries with perfect compatibility and satisfying charging performance.
Replacement for Camera Battery:
Olympus BLH-1
Compatible Model:
Olympus EM1 MARK II
Battery Specification:
Battery Volt: 7.4V
Battery Capacity: 2000mAh
Battery Type: Li-ion
Package Contents:
2 x 2000mAh Li-ion Replacement Battery for Olympus BLH-1
1 x Battery Charger for Olympus EM1 MARK II Camera Batteries
1 x Car Charger
1 x Microfiber Cleaning Cloth
Warranty Policy:
● The brand new high-quality replacement batteries are totally guranteed of real specification.
● Free Exchange against man-made damage from date of purchase & 30 days' refund unconditionally for every purchase from Powerextra.
● Professional technical support, efficient and timely satisfactory customer service around the clock.