产品描述
Powerextra DJI Osmo Battery Charger:
This dual battery charger fully charges 1 or 2 DJI Osmo intelligent batteries HB01-522365.
Thanks to powerful input DC 5V/2.4A, output 5V/0.35A for 2 batteries charging, and output 5V/0.7A for 1 battery charging, the smart battery charger has great efficiency.
The smart LED indicators let you know the charging process: Red LED means charging, Green LED means full charge.
Despite compact and thin design, the charger has most reliable protection against overcharge, over heat and short-circuit.
This intelligent battery charger is made with high quality metal contacts and good abrasion resistance for great durability.
This DJI Osmo Battery Charger comes with an AC cable.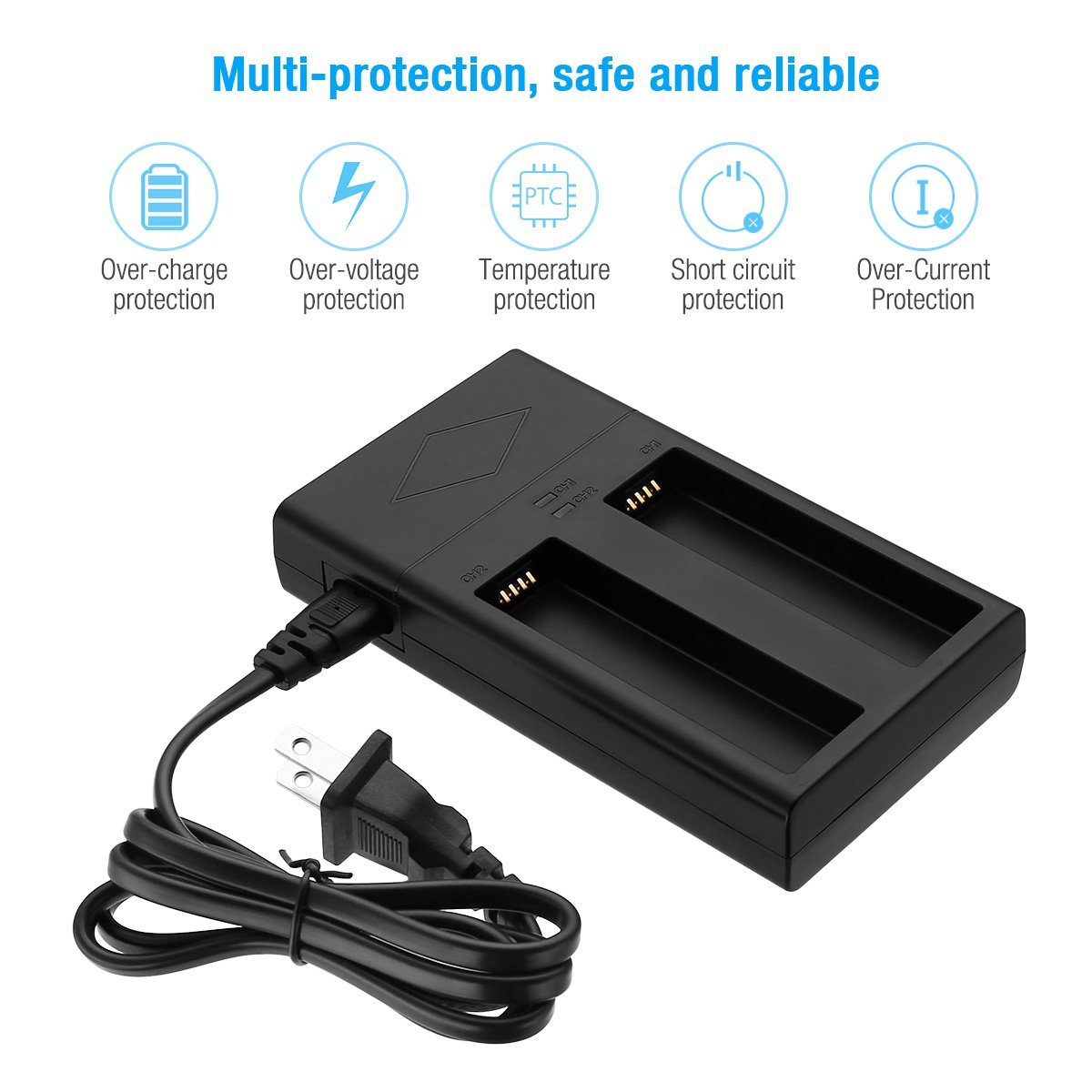 Powerextra is specialized in manufacturing power tool batteries, digital batteries and chargers, and related accessories.Powerextra is one of top selling brands for replacement batteries at Amazon.Powerextra products are made of the highest quality materials by CE certification. They are tested by manufacturer to match OEM products.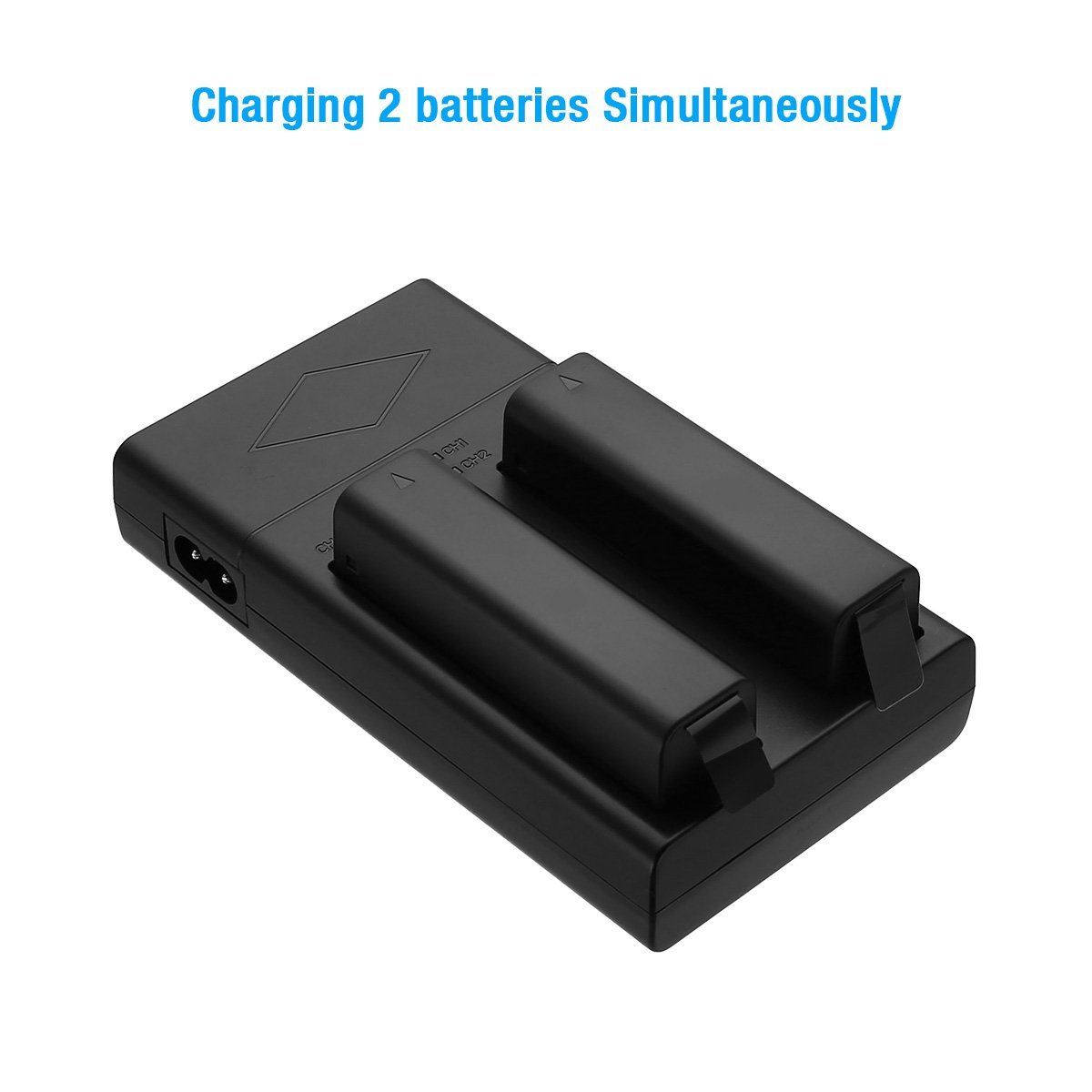 DJI Osmo Battery Charger Specification:
Input: AC 100V-240V 50/60Hz
Output: DC12.6V 400mA (x2)
Weight: approx. 215.8g
Dimensions: 155 * 112 * 45 mm
Package Content:
1 x Powerextra Intelligent Battery Charger
1 x AC cable
Warranty Policy:
● The brand new high-quality replacement batteries are totally guranteed of real specification.
● Free Exchange against man-made damage from date of purchase & 30 days' refund unconditionally for every purchase from Powerextra.
● Professional technical support, efficient and timely satisfactory customer service around the clock.