Product Description
Powerextra Camera Battery and Charger for Xiaomi Yi 4K Action Camera
Xiaomi YI AZ16-1 Replacement Battery and Charger:
Battery Type: Li-ion, voltage: 3.85V, capacity: 1500mAh, 2 Packs.
The camera battery and charger combo is CE certified to meet OEM product standards.
The charger is able to charge 2 batteries at the same time with smart LED indicators.
The charger has a convenient USB port and it comes with a USB cable for easy charging.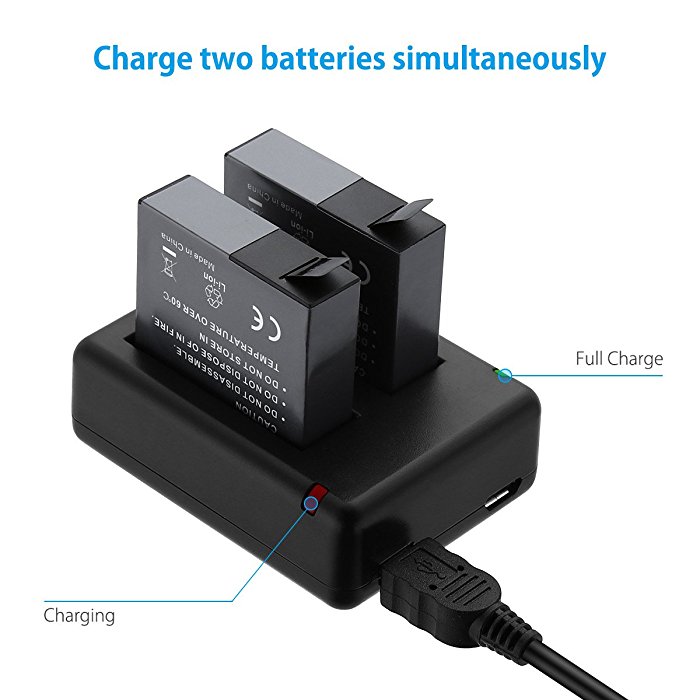 Product Specification:
Battery Capacity: 1500mAh
Battery Voltage: 3.85V
Battery Type: Li-ion
Charger Model: AZ16-1 Battery Charger
Charger Color: Black
Package Dimensions: 6.1 x 3.9 x 1.5 inches
Item Weight: 5 ounces

Compatible Models:
Xiaomi Yi 4K/4K+ Action Camera
Package Contents:
2 x Replacement YI AZ16-1 battery
1 x Dual USB charger
1 x Mini USB cable
1 x Microfiber cleaning cloth