产品描述
Powerextra 43.6Wh DJI Mavic Pro Drone battery with lipo battery safe bag
Mavic Pro Battery:
This Powerextra DJI Mavic Pro battery has no problem with future updates. This 3830mAh DJI Mavic Pro battery provides 15-23 minutes' flying time on a single charge. The actual time may vary because of other factors. Made up of LiPo cells, the battery is rated at 11.4 volts, 3830mAh capacity and 43.6Wh power. It has 4 smart LED indicators to show battery level. Simply touch the button and you can check the remaining battery life. This LiPo flight battery is perfectly compatible with DJI Mavic Pro, DJI Mavic Pro Platinum, DJI Mavic Pro (White) and DJI Mavic Pro charger. This Mavic Pro battery comes with a Mavic Pro battery safe bag.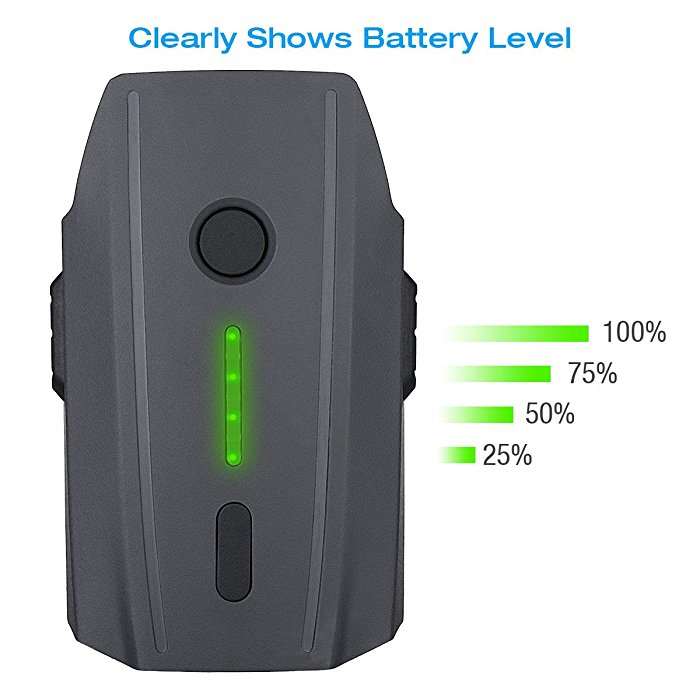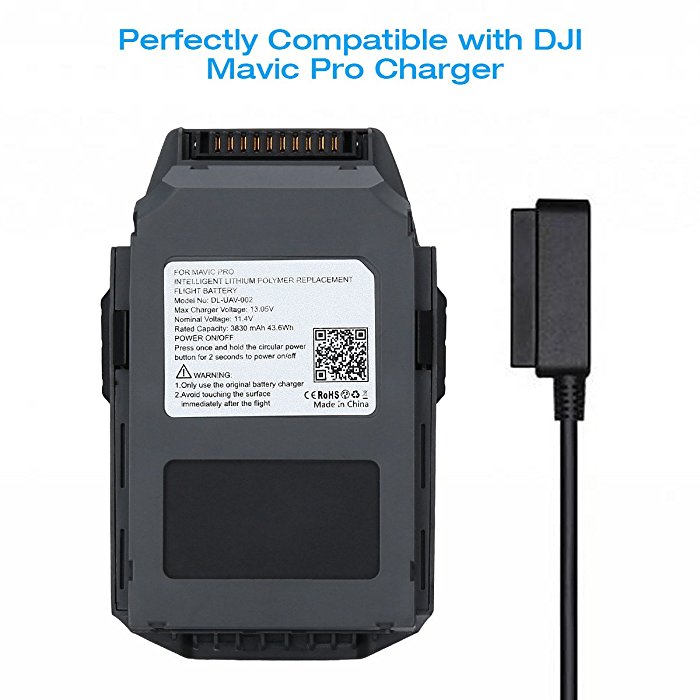 Quality and Protection:
The battery allows you to charge it rapidly in a safe way. It has a built-in fail-safe circuitry that fully protects itself from overcharge, short-circuit and over discharge. Powerextra battery packs fully meet RoHS and CE safety testing standards. If you plan to fly your drone for a very long time, please charge the battery fully for one trial flight beforehand to check the effect. When you see battery works well in the trial flight, then recharge it fully for more flying.
Mavic Pro Battery Specification:
MAX Charger Voltage: 13.05V
Nominal Voltage: 11.4V
Capacity: 3830mAh 43.6Wh
Powerextra LiPo Intelligent Flight Battery:
This Powerextra Mavic Pro replacement battery is perfectly compatible with DJI Mavic Pro, Mavic Pro Platinum, Mavic Pro Alpine White and Mavic Pro chargers. The battery has no problem for DJI Mavic Pro drone's latest Firmware upgrade. High capacity 3830mAh lets you enjoy 15 to 23 minutes' flying based on one single charge. Some external factors might affect the exact flight time.
Package:
1 * DJI Mavic Pro Drone Battery
1 * Mavic Pro Battery Safe Bag