产品描述
Brand new! Battery cells:Lithium-ion, Voltage:40V, Capacity:6000mAh, Color:black; Come with LED lighting system on the front that you can know the how much charge you have left.
6000mAh high capacity lithium-ion battery is designed with features that protect the cells and maximize the battery life.
Easy install and fit perfectly all RYOBI 40V tools: compatible with RY40440,RY40190,RY40610A,RY40210B,RY40770,RY40430,RY40140,RY40240,RY40230,RY40220,RY40561,RY40180,RY40511,RY40850,RY40190-Y,RY40180-Y.
Certification: Powerextra products are CE & RoHS certified tested by manufacturer more safety and stability. Built-in Protection against overcharging, over discharge, over current, provides short circuit protection and steady voltage circuit, all of these lengthen battery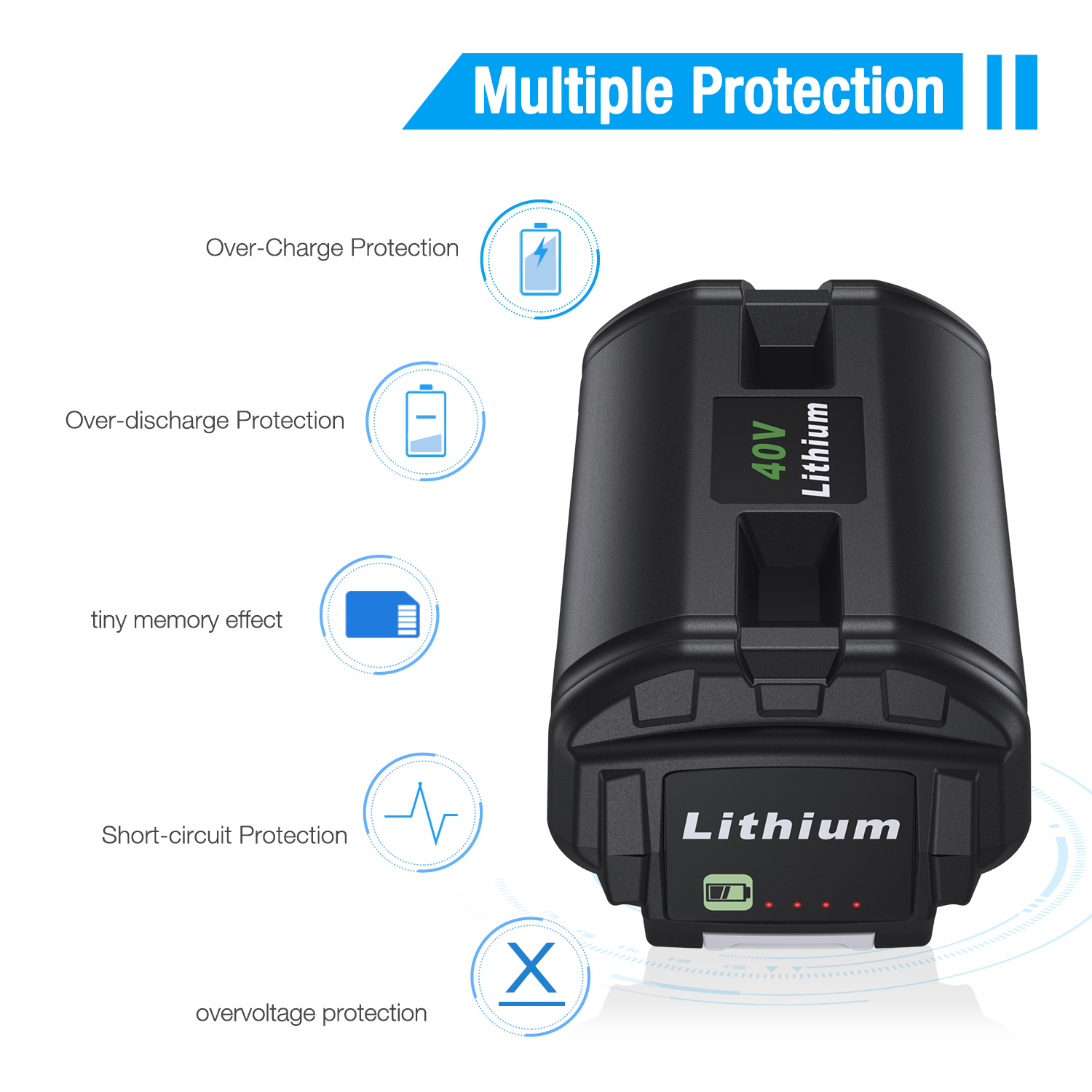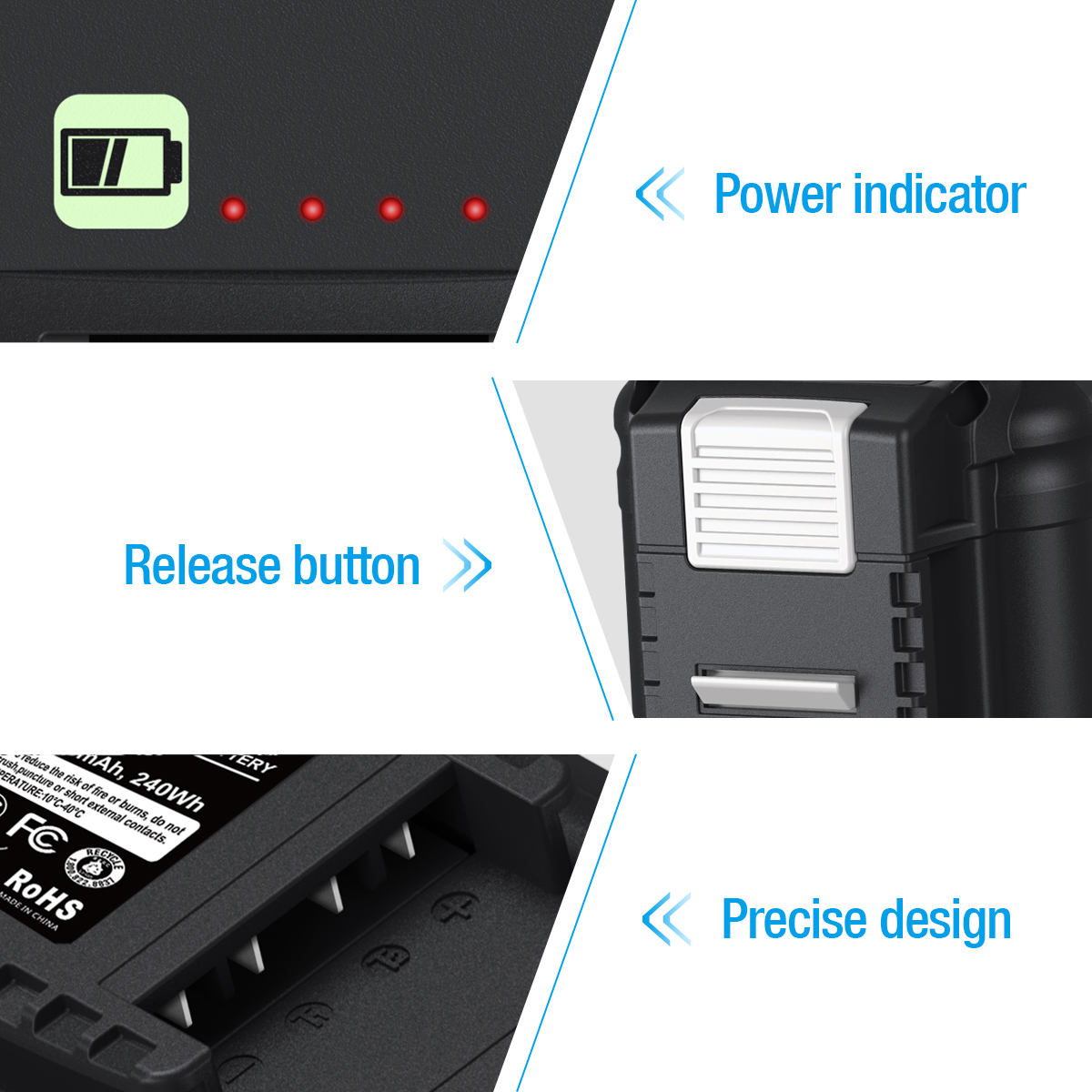 Product Specification :
Powerextra 6000mAh Lithium Replacement Battry for RYOBI 40V Tools
Compatible with all Ryobi 40-Volt lithium-ion tools and chargers
Perfectly fit:
RY40140,RY40190,RY40180,RY40190-Y,RY40180-Y
RY40240,RY40230,RY40220,RY40210B
RY40430,RY40440,RY40561,RY40511,RY40610A,RY40770,RY40850.

Product details:
Condition: Brand new!
Battery Voltage: 40V
Capacity: 6000mAh
Color: black
Wattage: 240Wh
Item Weight: 3 pounds
Powerextra battery advantage:

This type of battery made by top A grade lithium-ion battery cells, deliver fade free power for their entire run time.
This replacement battery is designed for ryobi 40V tools, it is a kind of lithium-ion recharageable battery, you can carry it anywhere anytime, convenient to use. And it's has no memory effect. Can be charged or discharged as needed without loss of capacity.
Keep your tools work like new again!