产品描述
Outstanding Features:
A reasonably-priced replacement batteries provide respectable performance as your original one, 2000 mAh Li-ion rechargeable battery helps you to handle long-time shooting in the wild and catch more excellent pictures from your view.
This battery charger is used specially to charge for BP-511, BP-511A battery, which is universally operated on 100-240V ac power for worldwide use. Characterized by multiple cycle times which contributes to its longevity, at the same time memory effect is avoided from capacity loss during charge and discharge.
An power cord is utilized to connect this battery charger to other USB-compatible power supplies, such as PC, power bank, which allows for portability and convenient charging, realizing non-stop charging without being troubled by power failure.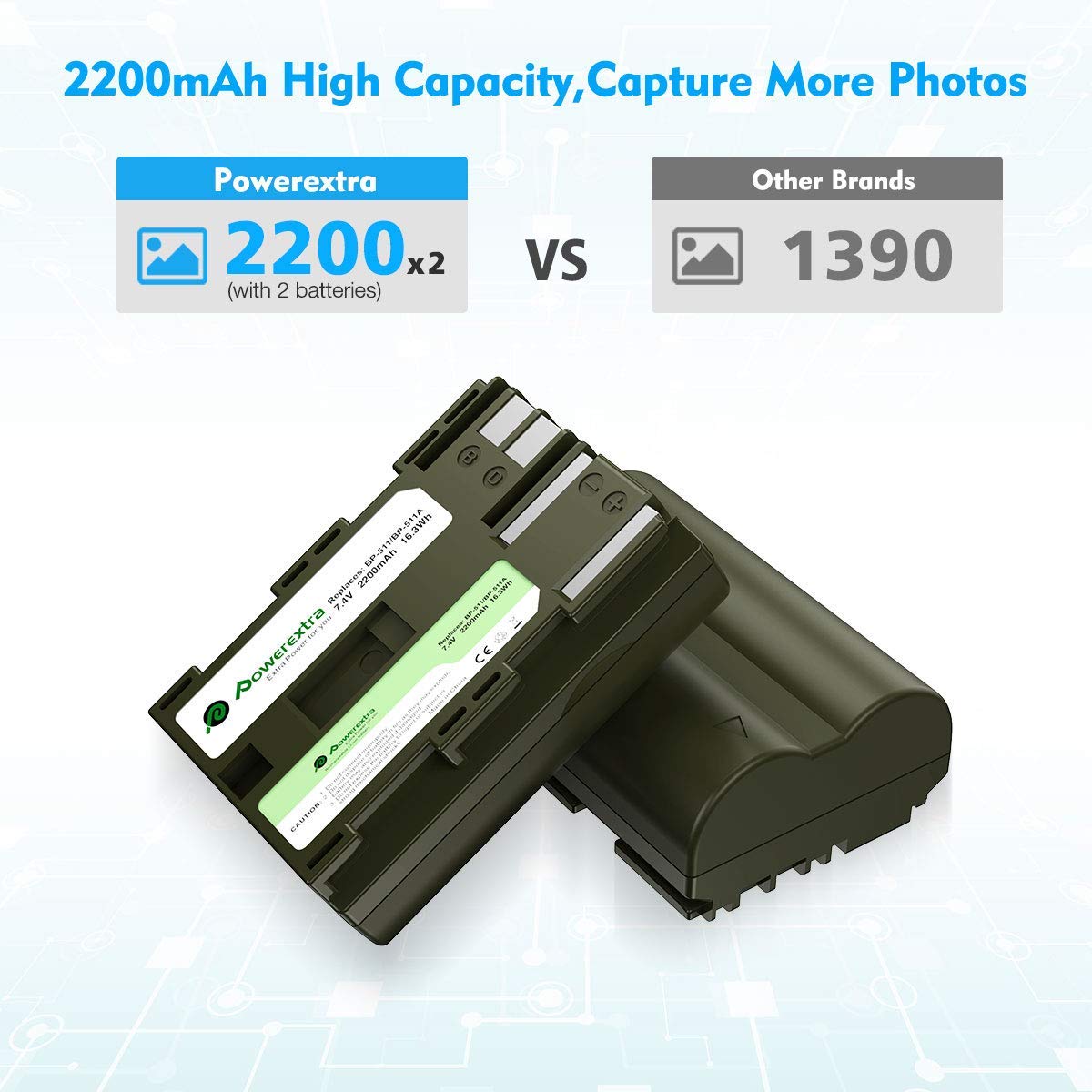 ]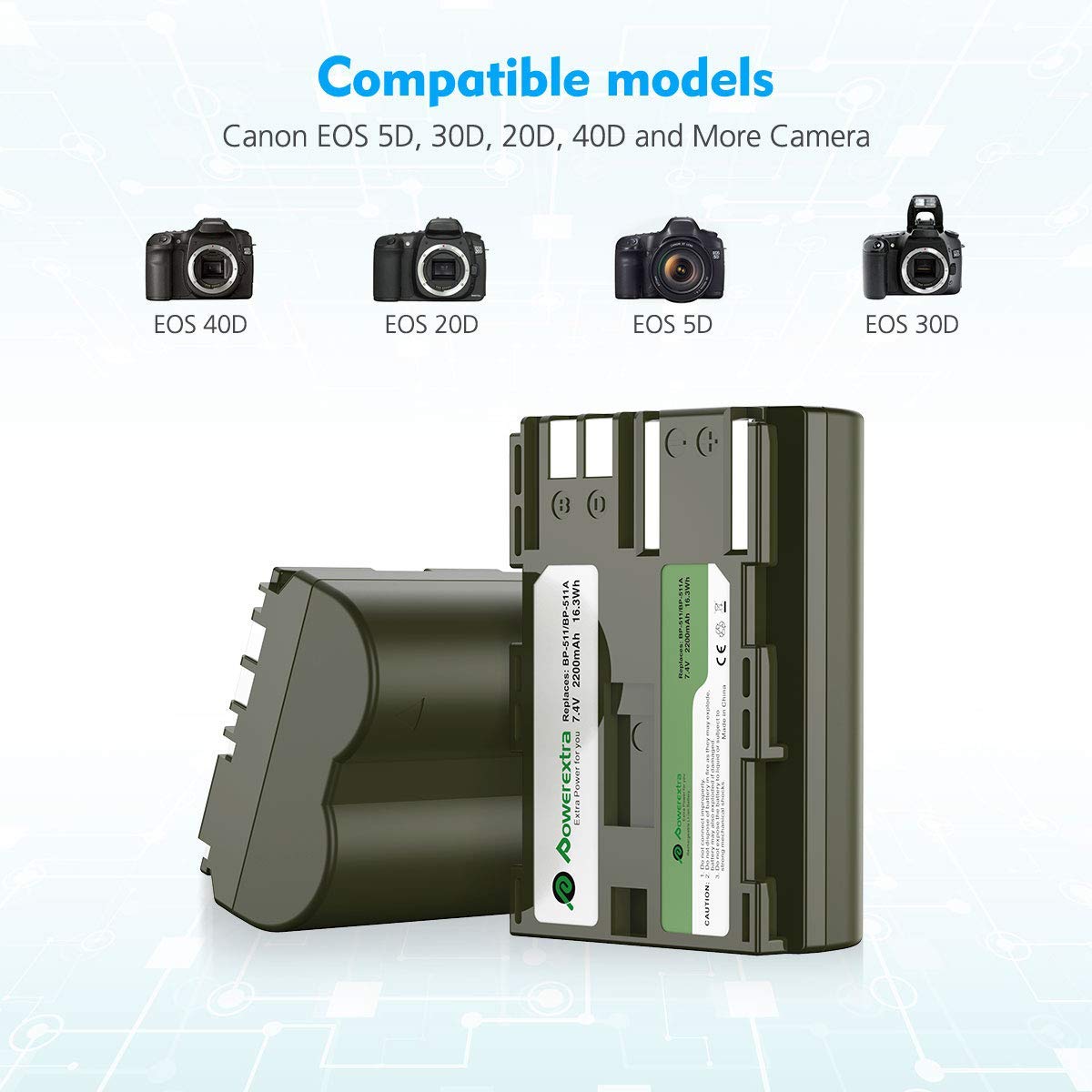 Product Specification :
Battery Specification:
Battery Type: Li-ion
Battery Capacity: 2200mAh
Battery Voltage: 7.4V
Charger Specification:
Model: DS-BP511
Input: Micro USB 5V/2A
Output voltage: DC/ 8.4V
Output Current: 800mA
Package Contents:
2x Replacement Canon BP-511/ BP-511A batteries
1x Smart LCD Display Dual Charger
1x 1M Mirco USB Cable
1x Microfiber Cleaning Cloth
1x User Manual
1x Feedback Card
Compatible Canon Models:

Canon EOS 5D, 10D, 20D, 20Da, 30D, 40D, 50D, 300D, D30, D60, Rebel, PowerShot G1, G2, G3, G5, G6, Pro 1, Pro 90, Pro 90 IS, FV10, FV100, FV2, FV20, FV200, FV30, FV300, FV40, FV400, FV50, FVM1, FVM10, Optura 10, Optura 100MC, Optura 20, Optura 200MC, Optura 50MC, Optura Pi, Optura Xi, PV130, ZR10, ZR20, ZR25, ZR25MC, ZR30, ZR30MC, ZR40, ZR45MC, ZR50MC, ZR60, ZR65MC, ZR70MC, ZR80, ZR85, ZR90 digital camera