产品描述
Outstanding Features:
Respectably extended the running time of your photo equipment with Powerextra rechargeable batteries and travel-friendly charger kit. the 3.7V,1200mAh lithium battery cells are charged by means of USB cable which connects with battery charger with other power sources, also allows for connection to an user-supplied adapter for wall outlet charging,
Built for durability, the charger is made from polycarbonate and ABS plastics that are corrosion-resistant and fire-retardant. Tough item is coupled with compactness and versatility, which results in the fact that this charger is ideal for camping,travel and almost any other adventure in life.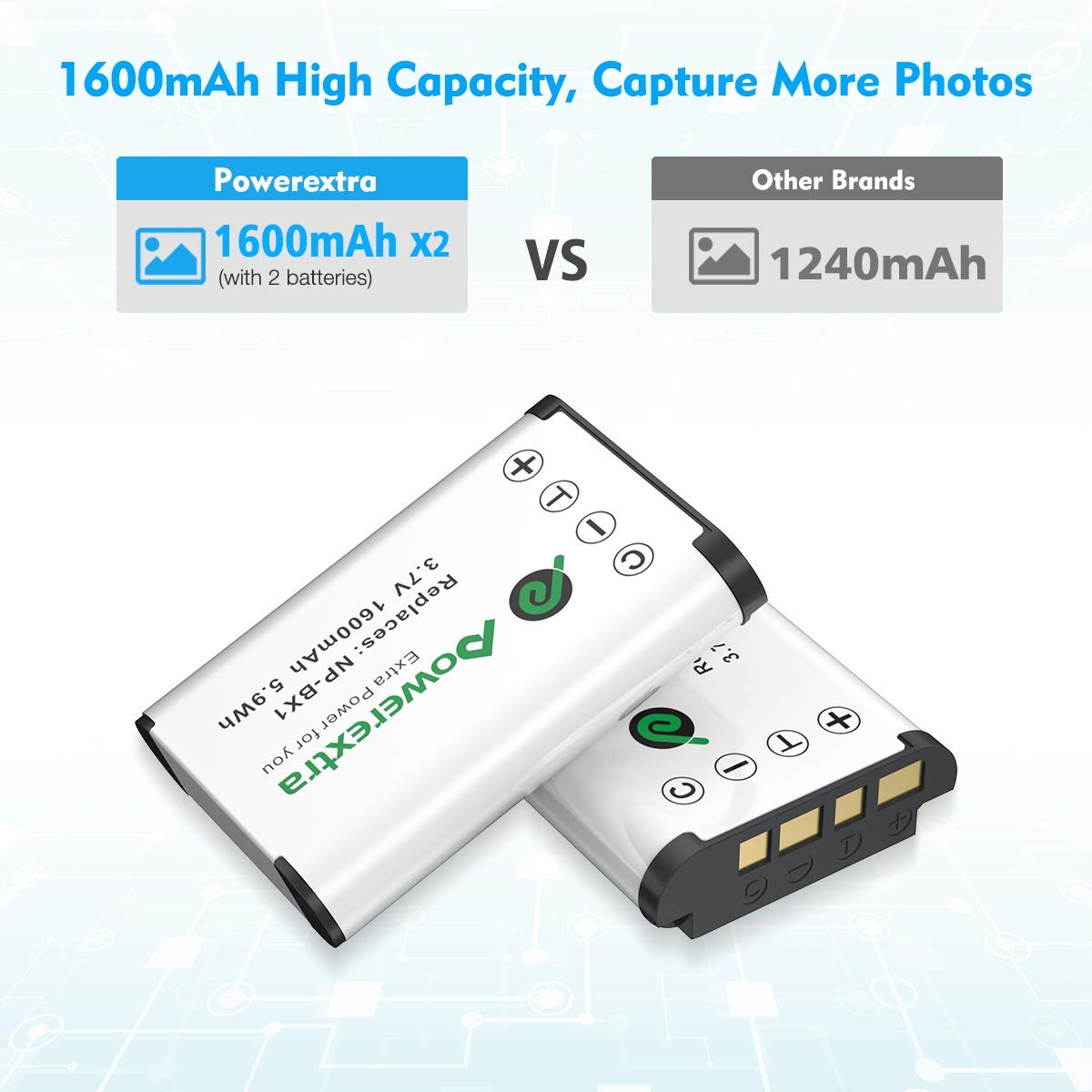 ]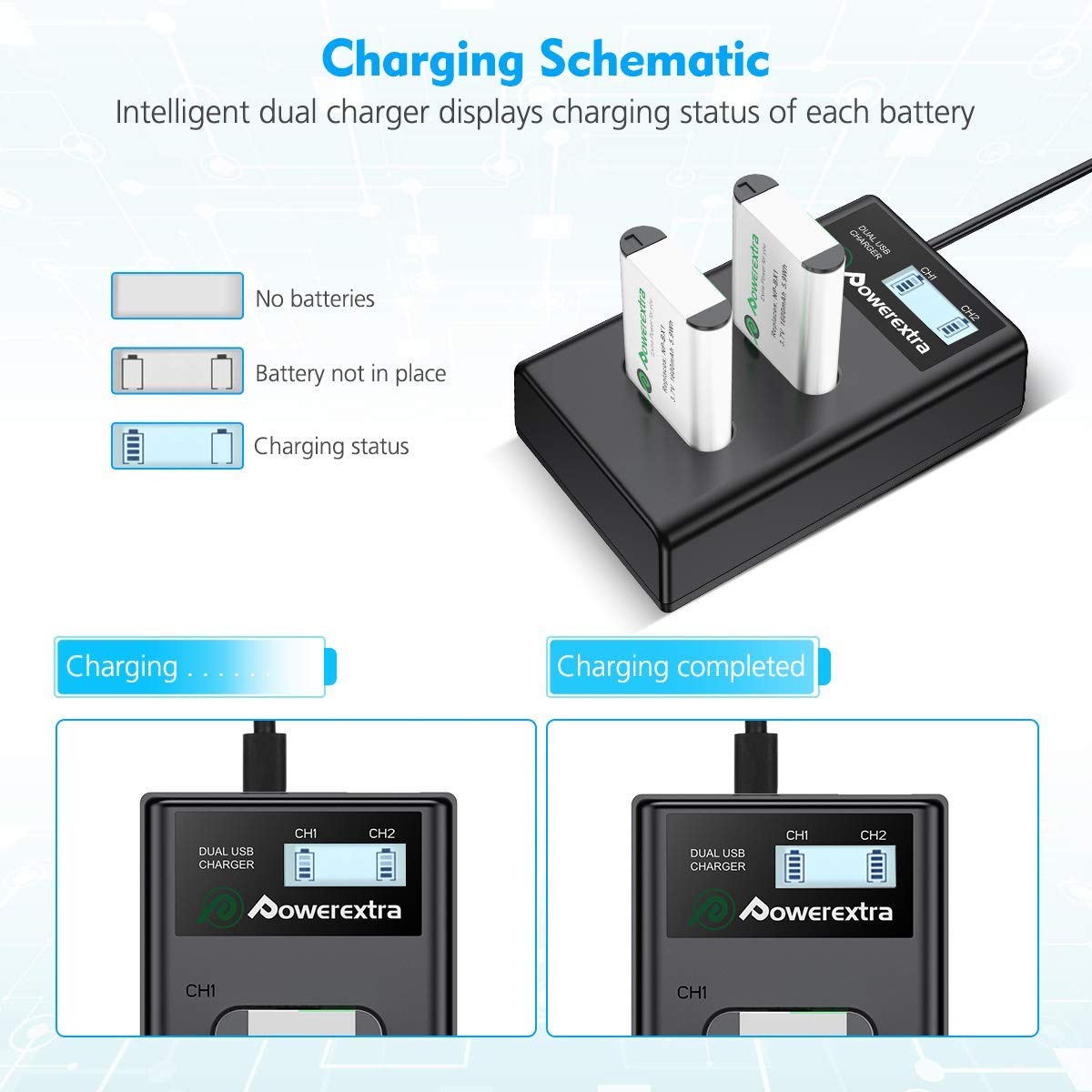 Product Specification :
Battery Specification:
Battery Type: Li-ion
Battery Capacity: 1600mAh
Battery Voltage: 3.7V
Charger Specification:
Model: DS-BX1
Input: Micro USB 5V、2A
Output voltage: DC/4.2V
Output Current: 800mA
Package Contents:
2x Replacement Sony NP-BX1 Batteries
1x Smart LCD Display Dual Charger
1x 1M Mirco USB Cable
1x Microfiber Cleaning Cloth
1x User Manual
1x Feedback Card
Compatible Canon Models:

Sony Cyber-shot DSC-H400; Sony Cyber-shot DSC-HX50V
Sony Cyber-shot DSC-HX300; Sony Cyber-shot DSC-HX400
Sony Cyber-shot DSC-RX1; Sony Cyber-shot DSC-RX1R
Sony Cyber-shot DSC-RX100; Sony Cyber-shot DSC-RX100 II (RX100 M2)
Sony Cyber-shot DSC-RX100 III (RX100 M3); Sony Cyber-shot DSC-RX100 iv
Sony Cyber-shot DSC-WX300; Sony Cyber-shot DSC-WX350
Sony Cyber-shot HDR-AS10; Sony Cyber-shot HDR-AS15
Sony Cyber-shot HDR-AS30V; Sony Cyber-shot HDR-AS100V
Sony Cyber-shot HDR-AS100VR; Sony Cyber-shot HDR-CX240
Sony Cyber-shot HDR-MV1; Sony Cyber-shot HDR-PJ275