产品描述
Olympus BLN-1 battery replacement: 100% Compatible with Olympus OM-D E-M1, Olympus Pen F, OM-D E-M5, PEN E-P5, OM-D E-M5 Mark II Digital Camera.
Powerful Battery Capacity: Li-ion rechargeable battery 7.4V 1500mAh 11.1Wh, professional replacement for Olympus BLN-1 Battery. Premium Li-ion cells for longer battery life with no memory effect. Batteries can be charged or discharged at any time without harm.
Intelligent LCD display Charger: Input:5V/2.1A, Output:8.4V/0.5A*2. It can charge 2 Pack BLN-1 batteries simultaneously from any USB power source. When Charger is powered on, LCD displays tell you the charging level.
Versatile Charging Option: Convenient USB cable allow you to charge BLN-1 batteries on the go, just connect with a USB wall charger, car charger, or external battery. Gives you more options than a standard battery charger.
Ideal Backup Solution: You'll never miss a once-in-a-lifetime moment again by with a new backup package including two replacement BLN-1 batteries and a dual battery charger, specifically designed for your Olympus digital camera.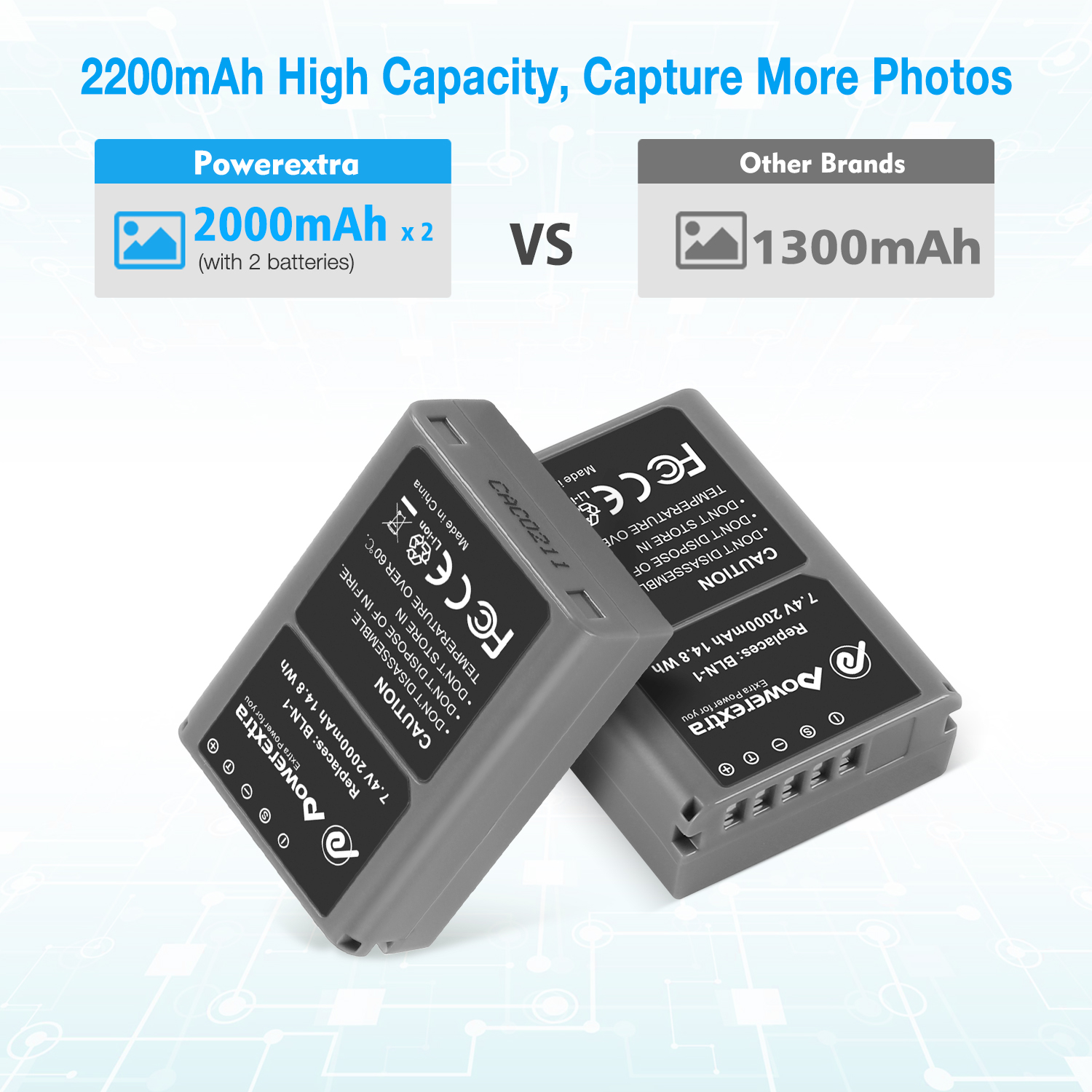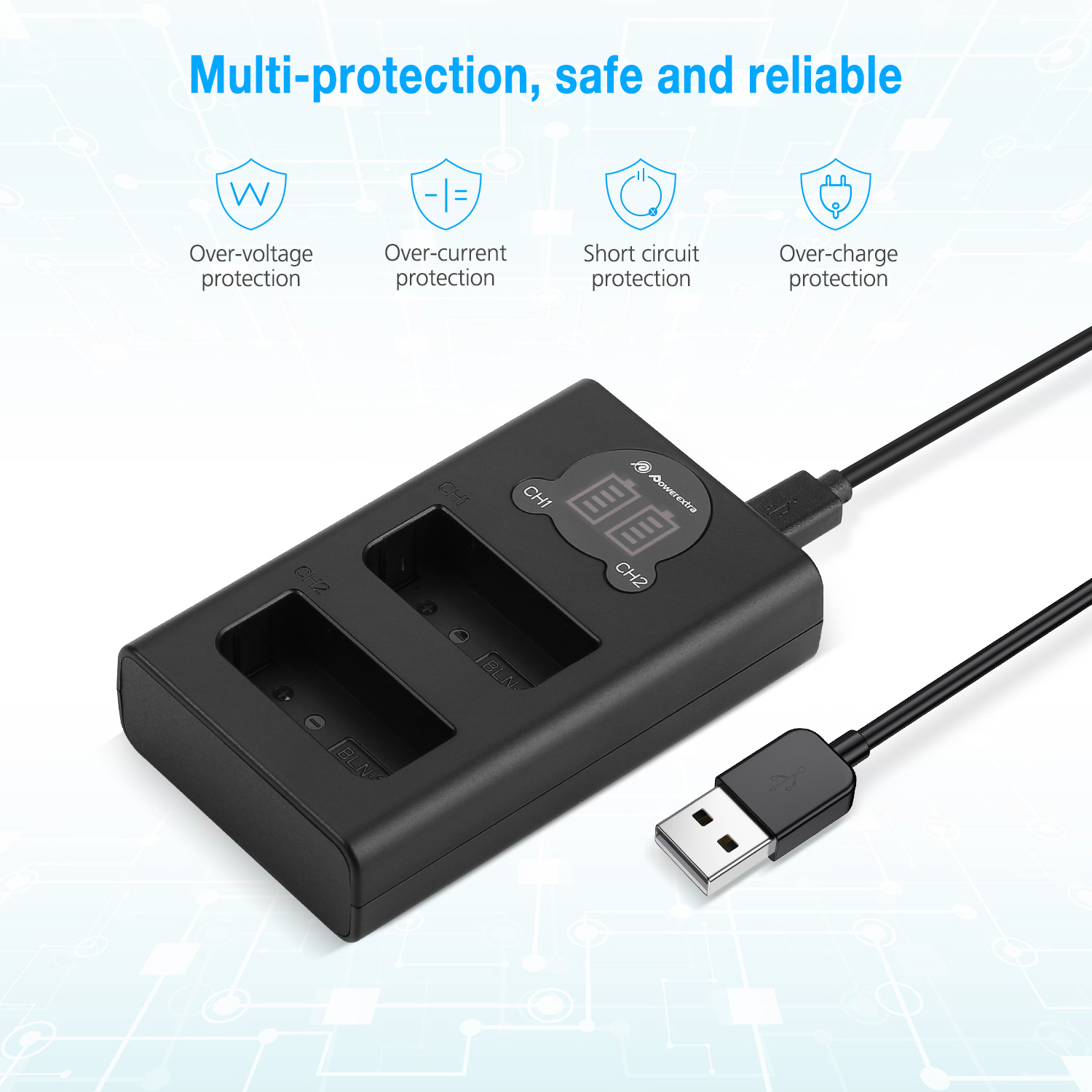 Product information:
Product Details:
Battery Capacity: 2000mAh
Battery Voltage: 7.4V
Battery Type: Li-ion
Condition: Brand New
Replacement for:
Batteries replace for Olympus BLN-1
Charger replaces for Olympus BCN-1
Compatible with following Olympus models:
Olympus OM-D E-M1
Olympus OM-D E-M5
Olympus PEN E-P5
OM-D E-M5 Mark II
Olympus PEN F
Package Contents
2 x Replacement Olympus BLN-1 battery
1 x Dual USB Charger
1 x Mirco USB Cable
1 x Microfiber Cleaning Cloth