Product Description
Outstanding Features:
Brand New Battery for Makita, Li-ion Battery Cells, 10.8Volts, 3000 mAh.
Professional Replacement battery for Makita BL1013 BL1014 194550-6 194551-4 195332-9 ,completely meets Makita OEM battery standards.
Fully Compatible with Makita 10.8 Volt Cordless Drill Power Tools.
Top A grade Lithium battery cells, can be charged freely without memory effect.
Built-in integrated microchip prevents overcharging and other malfunction to prolong battery life.
Products are CE certified and fully tested to match the actual specifications of OEM products.
Powerextra is specialized in manufacturing power tool batteries, digital batteries and chargers, and related accessories. Powerextra is one of top selling brands for replacement batteries at Amazon.Powerextra products are made of the highest quality materials by CE certification. They are tested by manufacturer to match OEM products.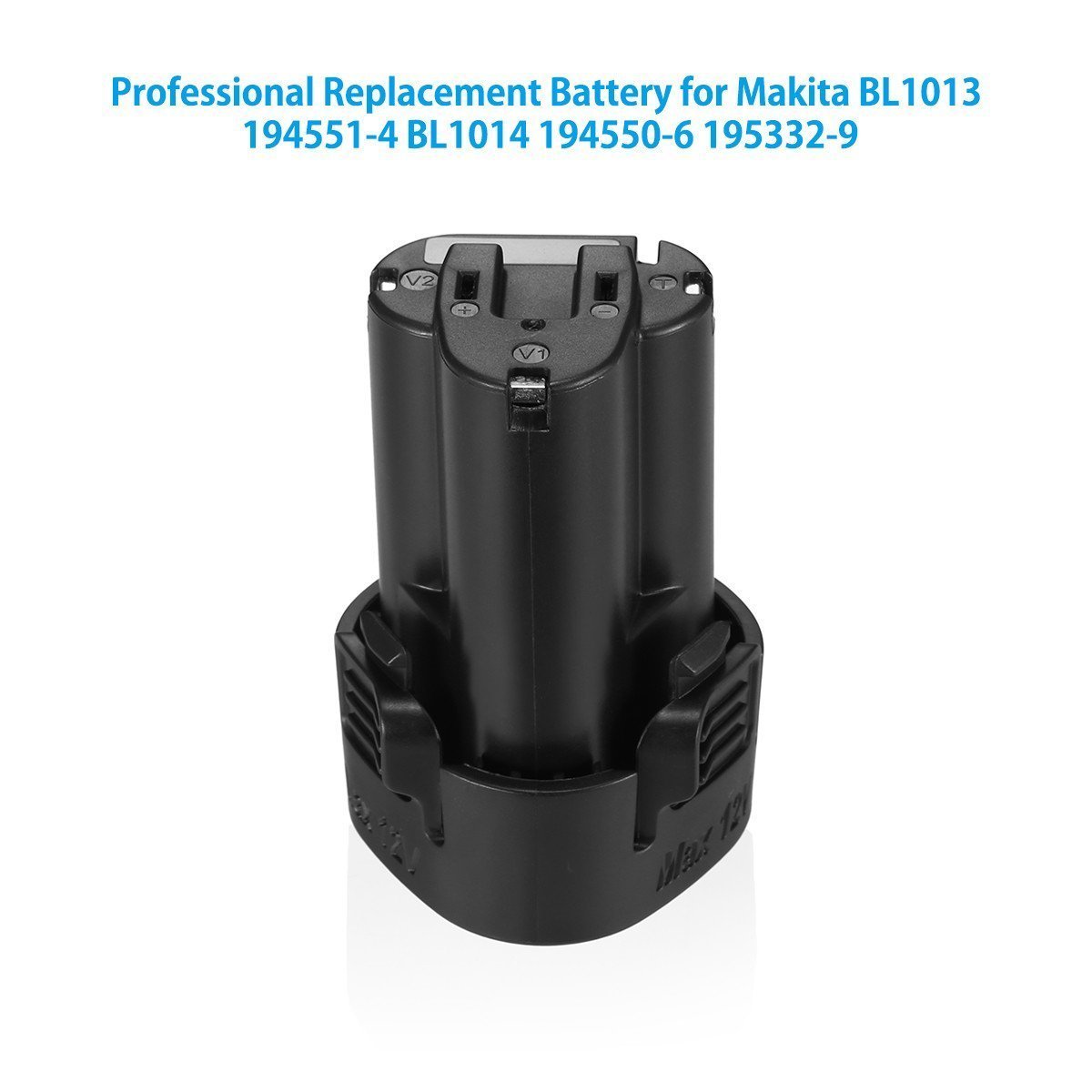 Product Specification & Compatible Models :
Product Specification:
Battery Capacity: 3000mAh
Battery Voltage: 10.8V
Battery Type: Li-ion
Color: Black
Condition: Brand New High Quality
Compatible Models:
Replacemnt MAKITA 10.8 Volt Cordless Drill Power Tools CL100DW CL100DZ CL102DZX DF030D DF030DWE DF030DWX DF330D DF330DWE DF330DWLX DT01 DT01W DT01Z FD01 FD01W FD01Z FD02 FD02W FD02Z HU01 HU01Z JR100DWE JV100DW JV100DZ LC01 LC01Z LC01ZX LM01W LM02 ML100W ML101 MU01 MU01Z SH01 SH01Z TD090D TD090DWE TD090DWX TD090DWXW UH200DWE UH200DWEX UM164DW UM164DWE UM164DWEXL UM164DZ WT01 WT01W WT01Z
Replacement Part Numbers:
BL1013 BL1014 194550-6 194551-4 195332-9
Warranty Policy:
● The brand new high-quality replacement batteries are totally guranteed of real specification;
● Free Exchange against man-made damage from date of purchase & 30 days' refund unconditionally for every purchase from Powerextra;
● Professional technical support, efficient and timely satisfactory customer service around the clock.