产品描述
High Capacity: 13400mAh/ 190Wh Voltage: 14.8V Battery Type: Li-ion; Super high capacity V Series battery for Blackmagic Ursa Mini and Epic cameras
Compatible with cameras using standard V Mount / V Lock batteries. Compatible with: HVR-S270C PMW-EX330K PMW-EX330L, PMW-580K PMW580L, PDW-680 PDW-700 PDW-850,PMW-TD300,HDW-F900R HDW-680 HDW-800P, PMW-F55 PMW-F5,etc. Super-long lasting charge for each use.
Fast Charging & Safety: Fast charge with automatic constant current control prevents battery from overcharging, short circuit, over current and electronic shock.
Charger Indicator: Red light is for charging, green light for fully charged. Easy to tell if the battery is fully charged.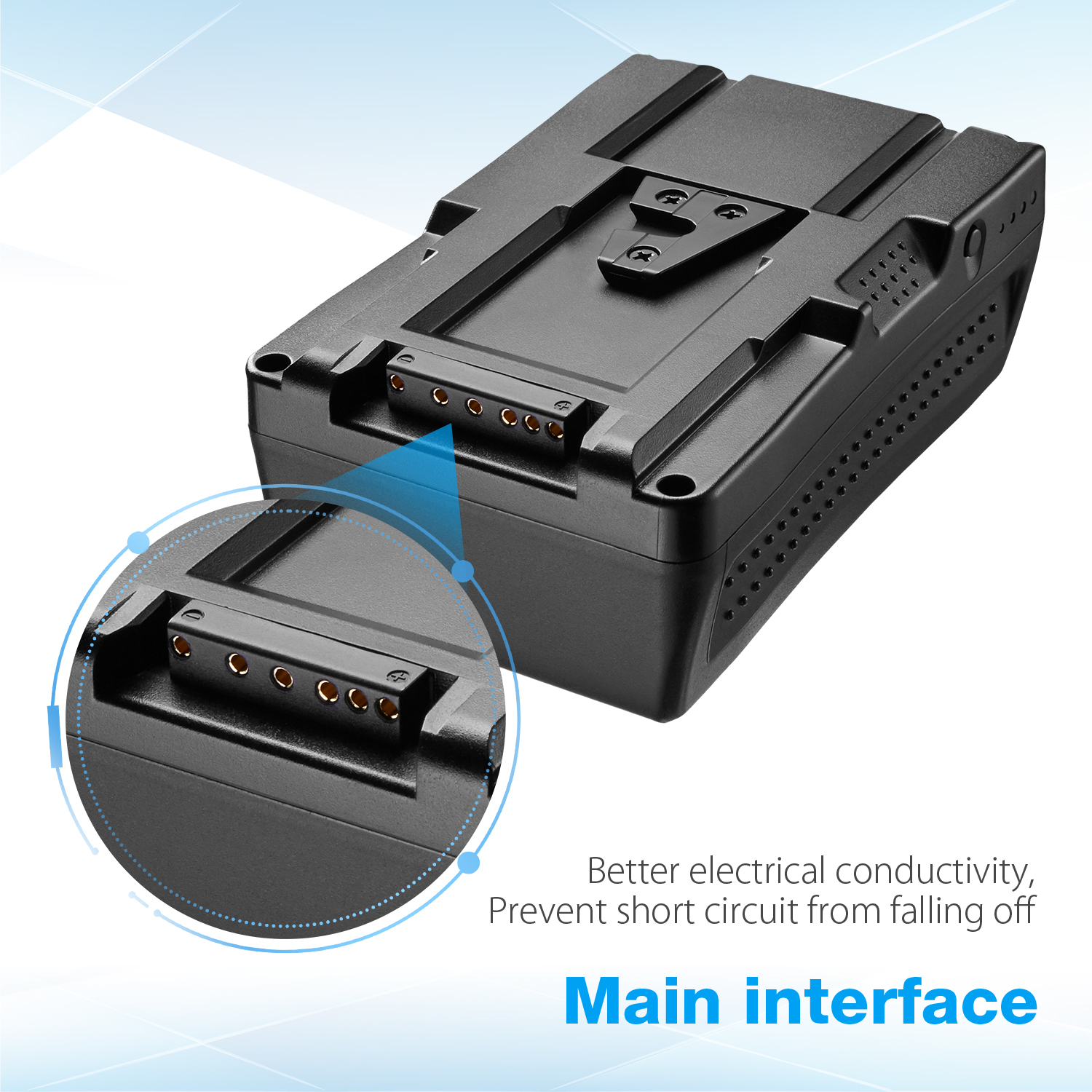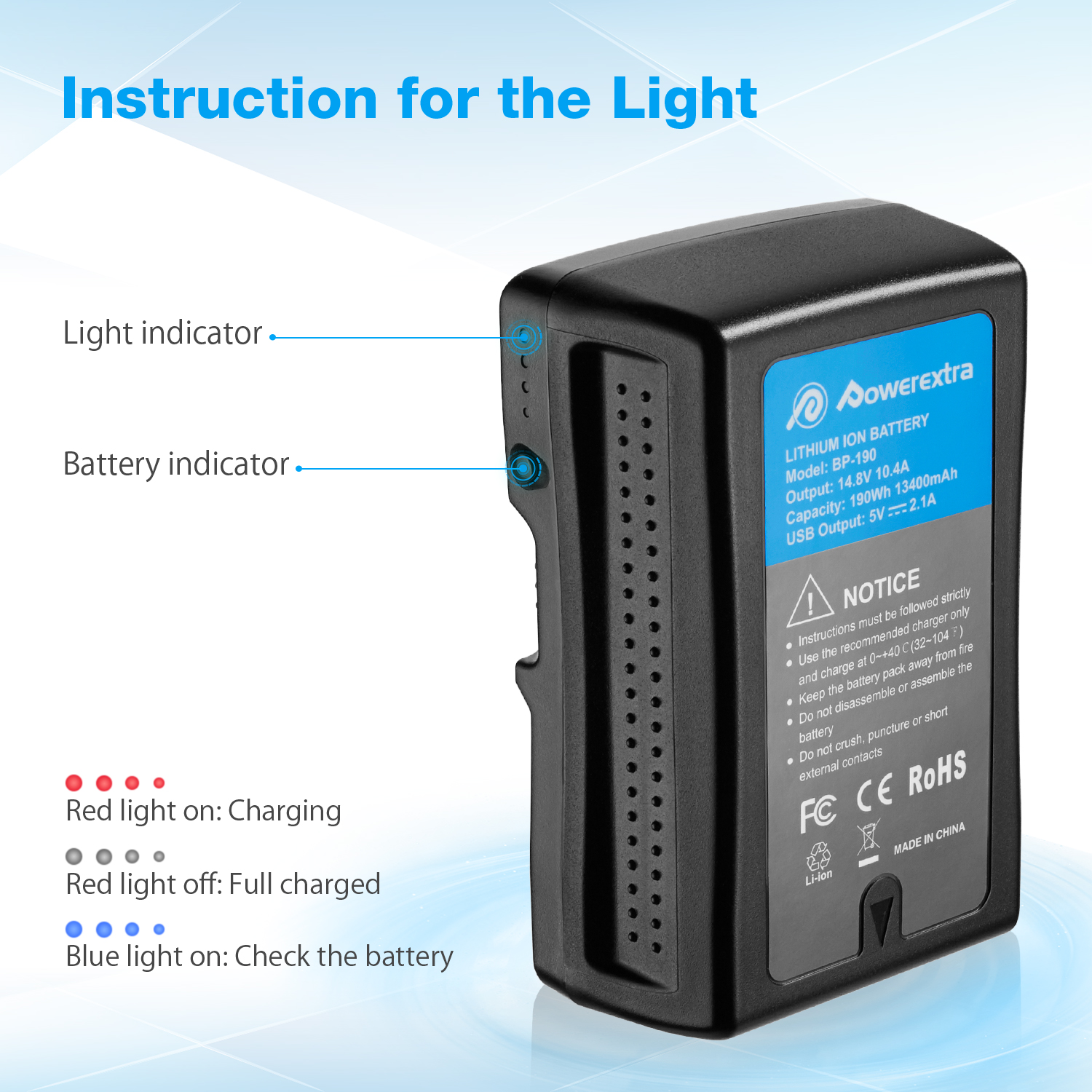 Product information:
Compatible with:
Compatible with Sony BP batteries:
BP-L60A BP-IL75 BP-L40A BP-800S
BP-130L BP-GL95 BP-GL65 BP-L60S
BP-140A BP-L90A BP-FL75 BP-L80S;
Ultra-thin Dimmable LED Video Light, Daylight Video Light, Daylight Led Light and other V mount batteries.
Compatible Model:
ARRI Alexa Minicamera, Canon Cameras EOS C100/C300/C500/5D/7D/60D,
AJA CION Camera Body, Blackmagic Design URSA camera, Sony PMW-EX3, Sony F5 F55,
Cine Alta Cameras,Sony PMW-EX330K PMW-EX330L,
PMW-580K PMW580L,PDW-680 PDW-700 PDW-850
PMW-TD300,HDW-F900R HDW-680 HDW-800P and More V mounted devices
Led panel(Fancier 900,600 diode),Nikon D7100
Dracast &Aputure Light Storm lights
Compatible Model:
Battery light indicator:
Red light: charging
Light off: fully charged
Capacity: 13400mAh / 190WH
Nominal Voltage: 14.8V
Cell Type: Li-ion
Certification: CE/ FCC Certified
Operating temperature: 32F to ~+104F or 0 to ~+40℃
Dimensions (IN): 5.9″ (L) x 3.78″ (W) x 2.23″ (H)
Weight: 2.2lbs / 1.002kg
Available charging for devices with USB input.
Package List:
1 x V-mount Battery
1 x D-Tap Charger
1 x Output Cable
1 x Battery Safe Bag
1 x Microfiber Cleaning Cloth