产品描述
Powerextra 1400mAh SJ4000 Battery and Charger for AKASO APEMAN DBPOWER
Action Camera Charger and Batteries:
The rechargeable action camera replacement batteries offer long lasting power for your sport cameras.
The quality Li-ion batteries have long battery life with 3.7 volts and 1400mAh high capacity.
The battery charger can charge 2 batteries at the same time with smart LED indicators for charging conditions.
The USB charger provides you with great conveniences to charge your action camera batteries effortlessly.
The charger comes with a USB cable so that you can charge batteries through your computer, adapter, power bank or other USB-enabled devices.
This camera battery kit is fully certified by CE for the excellent performance and safety.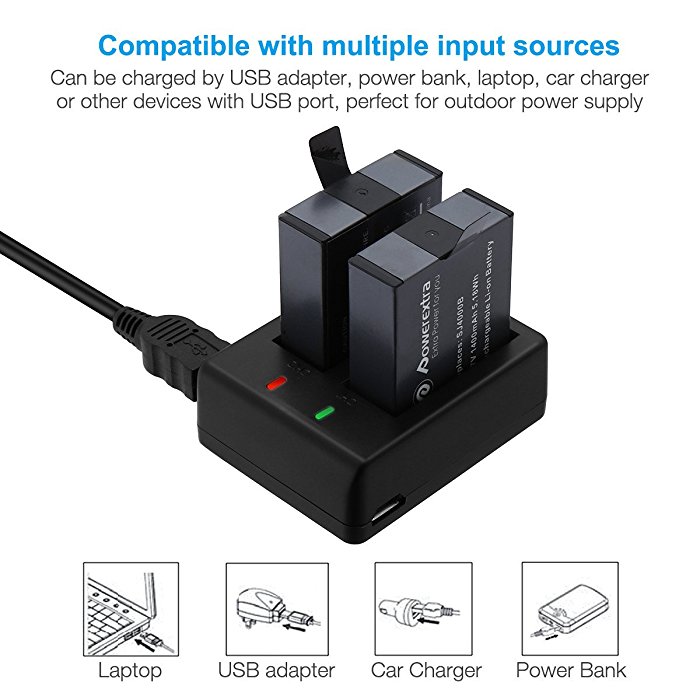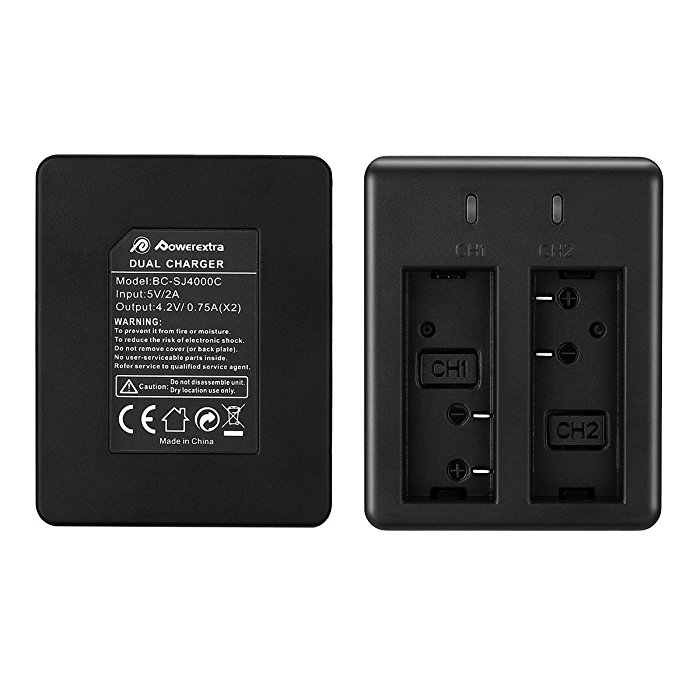 Product Specification:
Battery Specification:
Type: lithium- ion
Capacity: 1400mAh
Nominal Voltage: 3.7V
Color: Black
Charger Specification:
Model: SJ4000 SJ5000 Charger
Input: 5V/2A
Output: 4.2V/0.75A(X2)
Color: Black

Compatible Models:
Original SJ4000 battery.
Ablegrid  Acko  Aedilys  Afunta  Aizbo  Akaso  Alolli  ANART  Anbero  Anlo  Aokon  Apeman
Binwo
Campark  Ceweal  Chinaface  Crosstour  Cymas
DareTang  DBPOWER
Eken
Findway  Fitfort
GeekPro  GooKit  Gspon  GT Road
Heihei  HYSJY
Iconntechs  ItsCamera
Kebo  Koiiko
LCtech  Legazone  LELEC  Lightdow Lumen
Maifang  Megadream  MeGoodo
Neewer  Nexgadget  Novatek
Odrvm
Peyou  Pictek  ProHT
Remali  RioRand
Sannysis  SeresRoad  SJCAM  Smartshow  Soocoo  Sunco
TopGeek  Tronsmart  Tronsport
Victure  Vtin  Vikeepro
Wimius
Zabia and more.
Package Contents:
3 x 1400mAh li-ion battery
1 x Dual USB charger
1 x Mini USB cable
1 x Microfiber cleaning cloth