Product Description
Outstanding Features:
— Compatible with Sony NP-FM30, NP-FM50, NP-FM51, NP-FM70, NP-FM71, NP-QM70, NP-QM71, NP-QM71D, NP-FM90, NP-FM91, NP-QM90, NP-QM91, NP-QM91D.
— Brand-new Li-ion rechargeable battery, 7.2V 2300mAh 17Wh, perfect replacement for Sony NP-FM50 Battery.
— The premium, stable and efficient replacement Sony NP-FM50 Batteries feature long battery life and complete compatibility for your digital devices.
— The replacement batteries are guaranteed to function as well as orginal battery and are 100% compatible with original Sony charger.
— For detailed battery compatibility with digital cameras and camcorders, please see product description for compatibility list.
Replacement Battery Models:
NP-FM30, NP-FM50, NP-FM51, NP-FM70, NP-FM71, NP-QM70, NP-QM71, NP-QM71D, NP-FM90, NP-FM91, NP-QM90, NP-QM91, NP-QM91D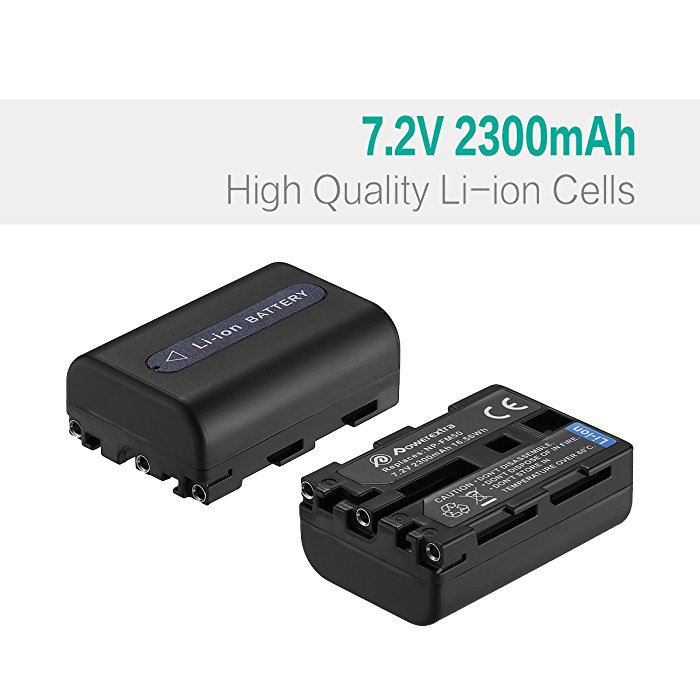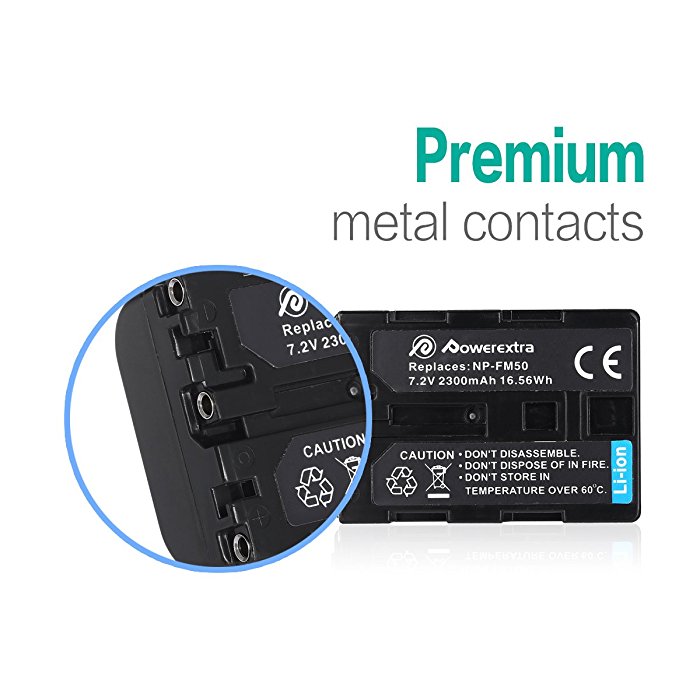 Compatible Device Models:( Tip: use "Ctrl+F" in a text)
Sony Camera Models:
Sony DSC-S (Cyber-shot Pro) Series
DSC-S30 DSC-S50 DSC-S70 DSC-S75 DSC-S85
Sony DSC-F (Cyber-shot Pro) Series
DSC-F707 DSC-F717 DSC-F828
SONY MVC-CD (Mavica) Series
MVC-CD200 MVC-CD250 MVC-CD300 MVC-CD350 MVC-CD400 MVC-CD500 DSLR-A100(α100) DSC-R1
Sony Camcorder Models:
Sony CCD-TRV (Hi8) Series
CCD-TRV106K CCD-TRV108 CCD-TRV116 CCD-TRV118
CCD-TRV128 CCD-TRV208 CCD-TRV218E CCD-TRV228
CCD-TRV308 CCD-TRV318 CCD-TRV328
CCD-TRV408 CCD-TRV418 CCD-TRV418E
CCD-TRV608 CCD-TRV730 CCD-TRV740
Sony DCR-DVD (DVD) Series
DCR-DVD 91 DCR-DVD 91E DCR-DVD100E DCR-DVD101
DCR-DVD101E DCR-DVD200E DCR-DVD201 DCR-DVD201E DCR-DVD300
Sony DCR-PC (MiniDV) Series
DCR-PC9 DCR-PC9E DCR-PC100E DCR-PC101
DCR-PC101E DCR-PC101K DCR-PC103E DCR-PC104E
DCR-PC105 DCR-PC105E DCR-PC105K DCR-PC110
DCR-PC110E DCR-PC115 DCR-PC115E DCR-PC120
DCR-PC120BT DCR-PC120E DCR-PC300K DCR-PC330E
Sony DCR-TRV (MiniDV) Series
DCR-TRV6E DCR-TRV8E DCR-TRV10E DCR-TRV11E DCR-TRV17E DCR-TRV18E
DCR-TRV19E DCR-TRV20E DCR-TRV22E DCR-TRV22K DCR-TRV25E DCR-TRV27E
DCR-TRV30E DCR-TRV33E DCR-TRV33K DCR-TRV38E DCR-TRV39E DCR-TRV50E
DCR-TRV70E DCR-TRV80E DCR-TRV140E DCR-TRV230E DCR-TRV240E DCR-TRV250E
DCR-TRV330E DCR-TRV340E DCR-TRV350E DCR-TRV530E DCR-TRV730E DCR-TRV740E
DCR-TRV830E DCR-TRV840E DCR-TRV950E
Sony Video Walkman GV-D1000 Sony DCR-HC88
R1 F707 F717 F828 S30 S50 S70 S75 S85 A100 α100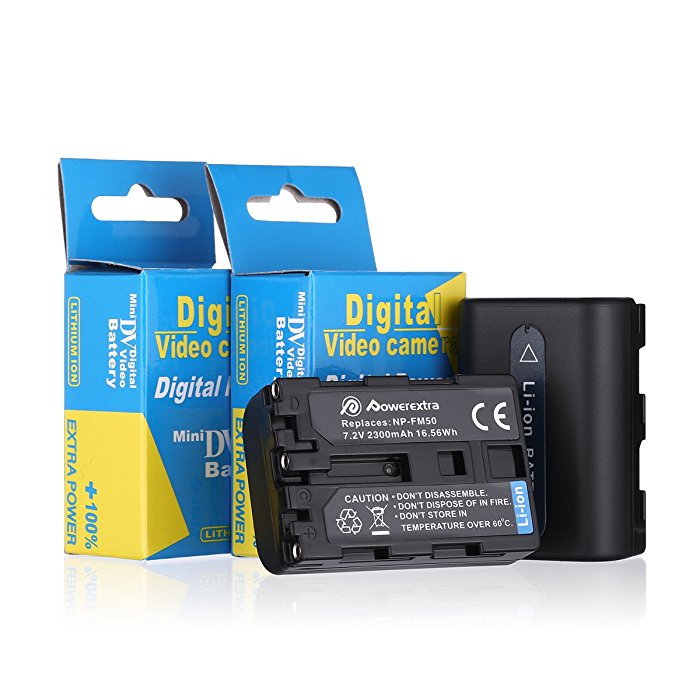 Warranty Policy:
● The brand new high-quality replacement batteries are totally guranteed of real specification.
● Free Exchange against man-made damage from date of purchase & 30 days' refund unconditionally for every purchase from Powerextra.
● Professional technical support, efficient and timely satisfactory customer service around the clock.