产品描述
Sony NP-FM50 Battery and Charger Combo:
Brand-new Li-ion rechargeable battery, 7.2V 2300mAh 17Wh, perfect replacement for Sony NP-FM50 Battery.
Travel Charger Input: AC 100-240V 50/60Hz; Output: 8.4V 0.6A.
Compatible with Sony NP-FM30, NP-FM50, NP-FM51, NP-FM70, NP-FM71, NP-QM70, NP-QM71, NP-QM71D, NP-FM90, NP-FM91, NP-QM90, NP-QM91, NP-QM91D.
The premium, stable and efficient replacement Sony NP-FM50 batteries feature long battery life and complete compatibility for your digital devices.The replacement batteries with high reliability and durability in performance are guaranteed to function as well as orginal battery.
Battery is used in a wide variety of digital cameras and digital camcorders. Please see product description for compatibility list.
Replacement Battery Models:
NP-FM30, NP-FM50, NP-FM51, NP-FM70, NP-FM71, NP-QM70, NP-QM71, NP-QM71D, NP-FM90, NP-FM91, NP-QM90, NP-QM91, NP-QM91D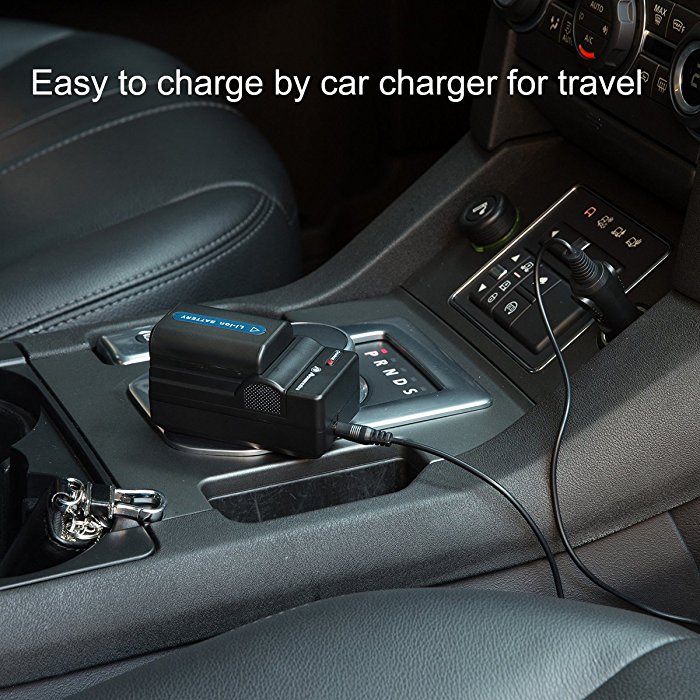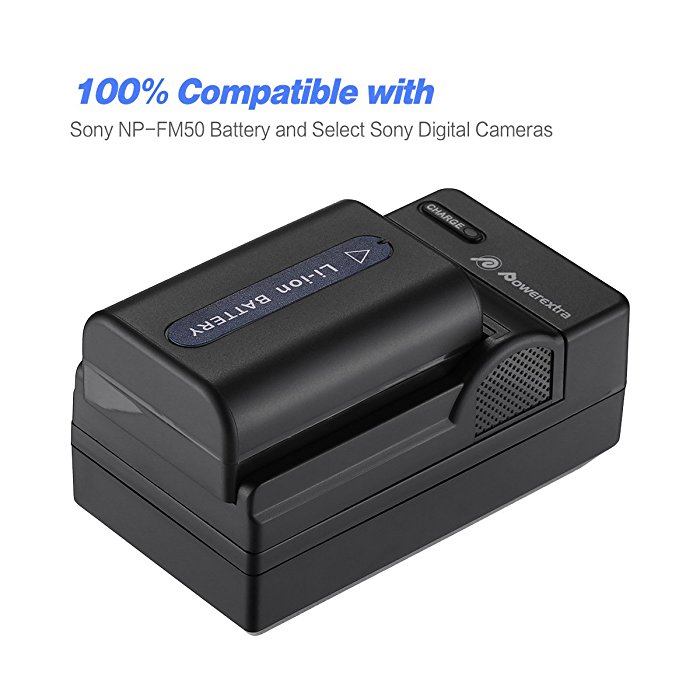 Compatible Device Models:
Sony Camera Models:
Sony DSC-S (Cyber-shot Pro) Series
DSC-S30 DSC-S50 DSC-S70 DSC-S75 DSC-S85
Sony DSC-F (Cyber-shot Pro) Series
DSC-F707 DSC-F717 DSC-F828
SONY MVC-CD (Mavica) Series
MVC-CD200 MVC-CD250 MVC-CD300 MVC-CD350 MVC-CD400 MVC-CD500 DSLR-A100(α100) DSC-R1
Sony Camcorder Models:
Sony CCD-TRV (Hi8) Series
CCD-TRV106K CCD-TRV108 CCD-TRV116 CCD-TRV118
CCD-TRV128 CCD-TRV208 CCD-TRV218E CCD-TRV228
CCD-TRV308 CCD-TRV318 CCD-TRV328
CCD-TRV408 CCD-TRV418 CCD-TRV418E
CCD-TRV608 CCD-TRV730 CCD-TRV740
Sony DCR-TRV (MiniDV) Series:
DCR-TRV6E DCR-TRV8E DCR-TRV10E DCR-TRV11E DCR-TRV17E DCR-TRV18E
DCR-TRV19E DCR-TRV20E DCR-TRV22E DCR-TRV22K DCR-TRV25E DCR-TRV27E
DCR-TRV30E DCR-TRV33E DCR-TRV33K DCR-TRV38E DCR-TRV39E DCR-TRV50E
DCR-TRV70E DCR-TRV80E DCR-TRV140E DCR-TRV230E DCR-TRV240E DCR-TRV250E
DCR-TRV330E DCR-TRV340E DCR-TRV350E DCR-TRV530E DCR-TRV730E DCR-TRV740E
DCR-TRV830E DCR-TRV840E DCR-TRV950E
Sony Video Walkman GV-D1000 Sony DCR-HC88
R1 F707 F717 F828 S30 S50 S70 S75 S85 A100 α100
Warranty Policy:
● The brand new high-quality replacement batteries are totally guranteed of real specification.
● Free Exchange against man-made damage from date of purchase & 30 days' refund unconditionally for every purchase from Powerextra.
● Professional technical support, efficient and timely satisfactory customer service around the clock.