Product Description
2 Pack Replacement Power Tool Batteries for Black and Decker Firestorm Drill
Black & Decker Drill Battery Replacement:
These 2-pack Black & Decker cordless power tool batteries are brand-new 14.4 volts, Ni-MH battery packs with 2500mAh capacity.
These replacement battery packs are specially designed for Black & Decker Firestorm 14.4 Volt Cordless Drills.
The batteries feature the same specs and performance with Black & Decker original battery.
The batteries have long battery life and perfect protection from overload, short-circuit thanks to advanced built-in microchip.
Package contains 2-pack batteries, 1 pair of protective gloves and 1 voltage test pen.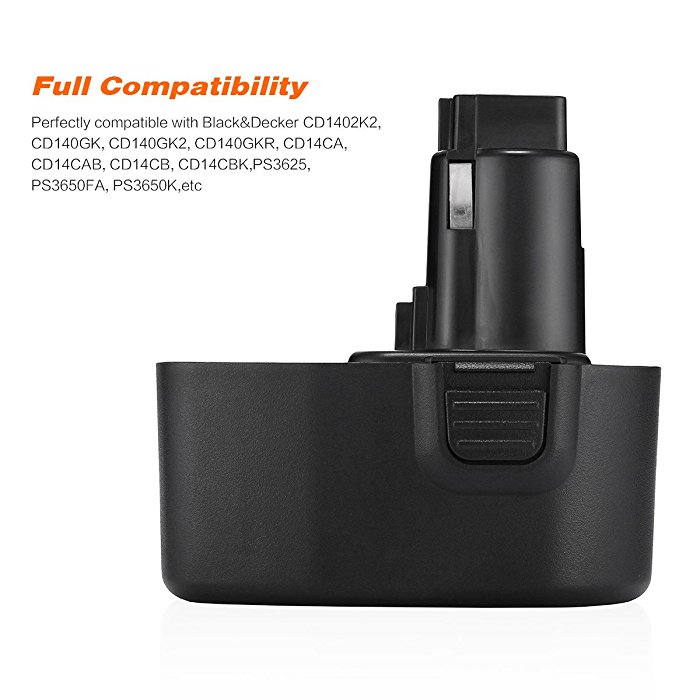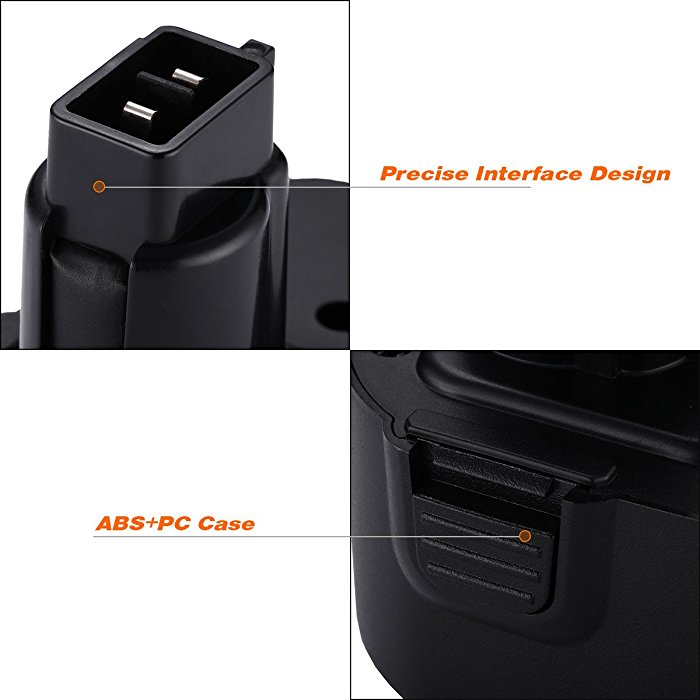 Compatible Models & Battery Specifications :
Battery Specifications:
Battery Capacity: 2500mAh
Battery Voltage: 14.4 V
Battery Type: Ni-MH
Condition: Brand New Replacement
Weight: 2.5lb
Size: 4.1*3.1*4.3 inches
Compatible Models:
Black & Decker Firestorm 14.4 Volt Cordless Drill Power Tool CD1402K2, CD140GK, CD140GK2, CD140GKR, CD14CA, CD14CAB, CD14CB, CD14CBK, CD14CBKT, CD14CE, CD14GSF-2, CD632K, CD632K2, CRS144, FS144, FS1462F, KC1440, KC1440-2, KC1440SK, KC14CE, KC14CK, KC14GTBK, KC14GTK, PS3625, PS3650FA, PS3650K.
Package Contents:
— 2 * Powerextra PS140 14.4V Replacement Battery
— 1 * Pair of gloves for protecting your hands while using tools
Replacement Part Numbers:
Black & Decker A9262, A9267, A9276, A9527, PS140, PS140A Firestorm PS140