Product Description
Outstanding Features:
— Lithium battery, 4.0Ah, 19.2 Volt, Longer run time with more power than Ni-Cad batteries.
— Great Replacement battery for Craftsman 19.2 Volts C3 XCP.
— It completely meets Craftsman OEM battery standards.
— Built-in charge indicator lets you know the charging status clearly.
— Top A grade Lithium battery cells can be charged freely without memory effect.
— The built-in integrated microchip prevents overcharging and other malfunction to prolong battery life.
— Guaranteed product quality with CE certificate completely meets OEM product requirement.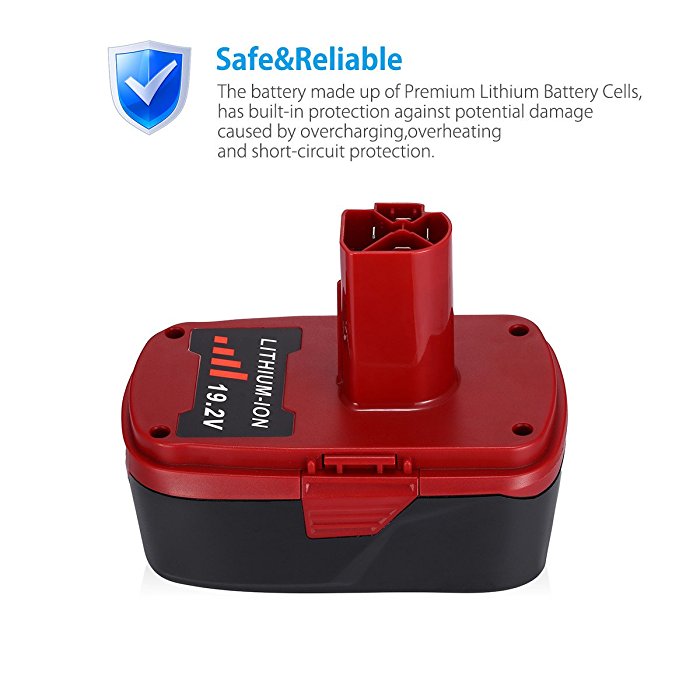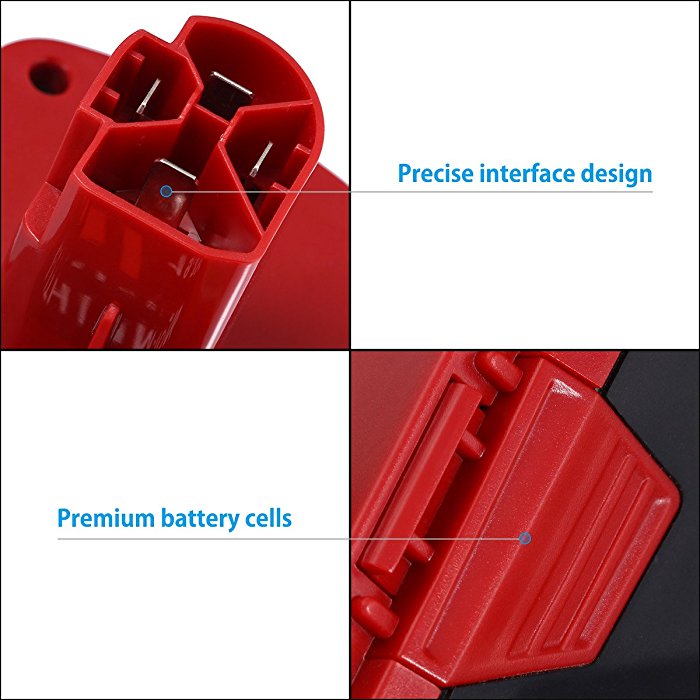 Powerextra 19.2V Craftsman C3 Lithium Replacement Battery & Product Details :
As a professional manufacturer of power tool batteries, powerextra focuses on the stability, safety and compatibility of replacement batteries. This Powerextra professional replacement battery for Craftsman 19.2V is guaranteed to have a prolonged battery longevity, more practical rechargeability and more user-friendly design and completely compatible with OEM products.
Product Details:
Battery Capacity: 4000mAh
Battery Voltage: 19.2V
Battery Type: Li-ion
Condition: Brand New High Quality
Advantages:
● High efficiency: 4x's run time and 3x's cycle life compared to NiCd battery.
● Quick recharge: the battery reaches a full charge within 2 hours.
● Lower discharge: the battery keeps capacity stably for a long time.
Package Includes & Warranty Policy:
Package Contents:
— 2*4000mah Powerextra 18V Lithium Replacement Battery for Craftsman.
— 1*Pair of gloves for protecting your hands while using the tools.
Warranty Policy:
● The brand new high-quality replacement batteries are totally guranteed of real specification;
● Free Exchange against man-made damage from date of purchase & 30 days' refund unconditionally for every purchase from Powerextra;
● Professional technical support, efficient and timely satisfactory customer service around the clock.