Product Description
Outstanding Features:
— Voltage: 14.4 Volts ; High Capacity: 2500mAh; Brand New Replacement Battery for Black & Decker;
— The replacement battery for Black & Decker is fully tested by manufacturer to match OEM products.
— Professional replacement battery with convenient quick recharging for Black & Decker PS140 FireStorm series.
— Widely compatible with Black & Decker power tool models.
— Integrated microchip prevents from overcharging to prolong the battery life.
— Comes with 2 pairs of gloves and 1 voltage test pen(batteries not included).
Replacement Part Numbers:
Black & Decker A9262, A9267, A9276, A9527, PS140, PS140A Firestorm PS140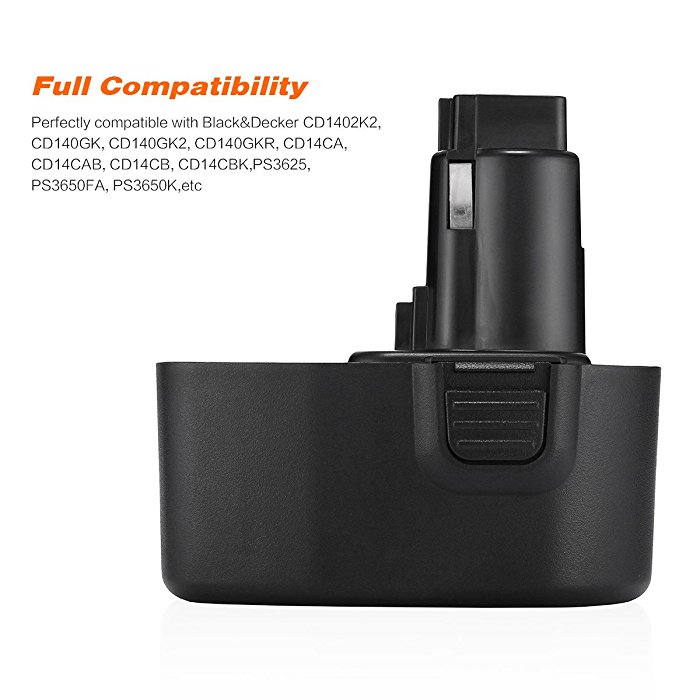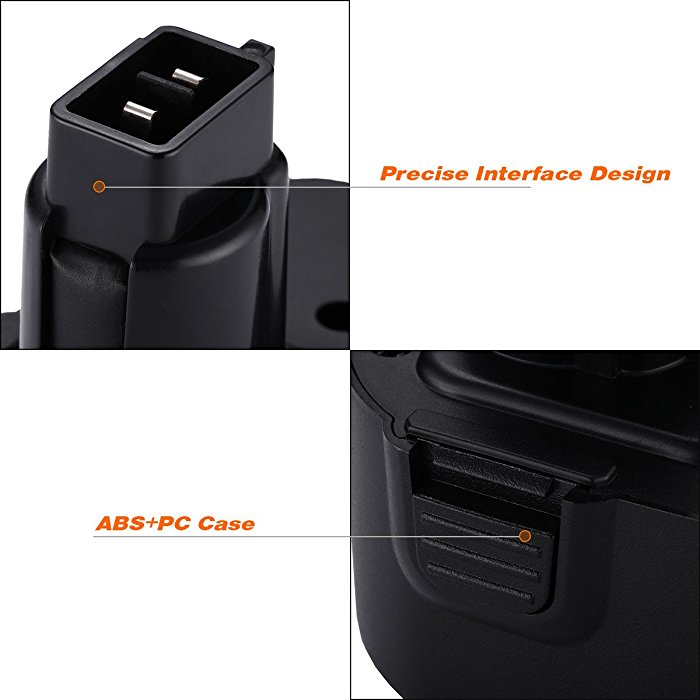 Compatible Models & Product Details :
Product Details:
Battery Capacity: 2500mAh
Battery Voltage: 14.4 V
Battery Type: Ni-MH
Condition: Brand New Replacement
Weight: 2.5lb
Size: 4.1*3.1*4.3inches
Compatible Models:( Use"Ctrl+F"to in a text)
Black & Decker Firestorm 14.4 Volt Cordless Drill Power Tool CD1402K2, CD140GK, CD140GK2, CD140GKR, CD14CA, CD14CAB, CD14CB, CD14CBK, CD14CBKT, CD14CE, CD14GSF-2, CD632K, CD632K2, CRS144, FS144, FS1462F, KC1440, KC1440-2, KC1440SK, KC14CE, KC14CK, KC14GTBK, KC14GTK, PS3625, PS3650FA, PS3650K.
Package Contents:
— 2 * Powerextra PS140 14.4V Replacement Battery
— 2 * Pair of gloves for protecting your hands while using tools
— 1 * Voltage tester pen
Warranty Policy:
● The brand new high-quality replacement batteries are totally guranteed of real specification.
● Free Exchange against man-made damage from date of purchase & 30 days' refund unconditionally for every purchase from Powerextra.
● Professional technical support, efficient and timely satisfactory customer service around the clock.