Everyone deserves a clean and cozy home. Along with the rapid development of intelligent technologies and brilliant ideas that were born to change people's lifestyle lately, you can have the opportunity to use a smarter tool to clean your house for you without the effort. One of the greatest tools you've ever been expecting is a vacuum cleaner. A vacuum cleaner is also known as a sweeper that uses an air pump to create a partial vacuum to suck up dust and dirt so that you can enjoy having a clean place without the need to sweep or mop the floor by yourself.
Apparently, one of the most typical vacuum cleaners on the market currently is iRobot Roomba. iRobot Roomba vacuum cleaners have quite a series of different models. All the models have slightly different features to meet your specific needs. Generally, all iRobot Roomba cleaners are good at collecting dust and dirt from floors, or other surfaces, such as upholstery and draperies.
This blog is going to list a few most reliable and useful replacement batteries for iRobot Roomba vacuum cleaners.
1. Powerextra 4 Pack iRobot Roomba Batteries with High Capacity 3500mAh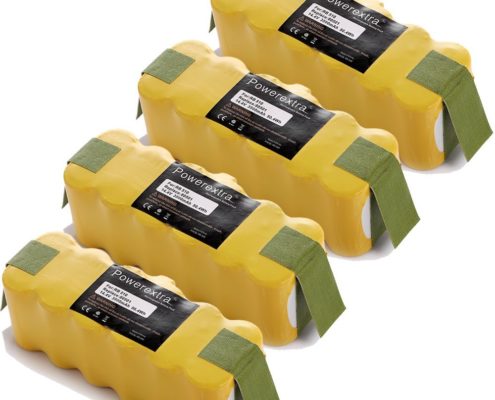 These 4-pack Powerextra replacement batteries work greatly for iRobot Roomba 510, 530, and a few other models like Roomba 760, 770, 780. These batteries perfectly replace the iRobot Roomba original battery. The replacement battery has a powerful high capcity 3500mAh. The battery is finely compatible with OEM iRobot Roomba cacuum cleaners. The quality 14.4 volts Ni-MH battery is well made to function as greatly as the original battery with CE certifiacte for the quality assurance. You can use your vacuum cleaner more frequently to clean your floors more thoroughly as the replacement batteries can be quickly recharged to backup the power.
2.  URUN Vacuum Cleaner Battery 14.4V 3500mAh Ni-Mh Replacement Battery Pack for iRobot Roomba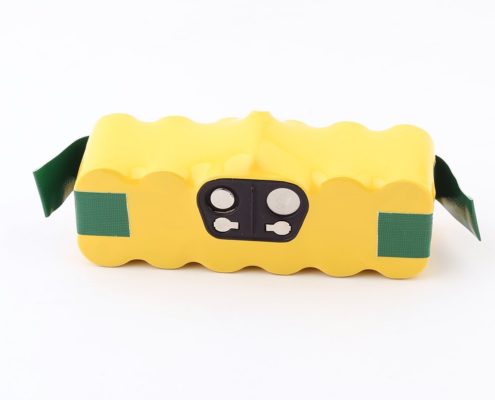 This URUN repalcement battery pack for iRobot Roomba has high battery capacity 3500mAh, offering strong power for your vacuum cleaner to suck up pet hair, crumbs, everyday dust and dirt more efficiently. The replacement battery holds charge for a long time with low self discharge. The battery has long battery life with up to 600 recharge cycles.
3. VANON 3000mAh 14.4V Ni-MH Rechargeable Replacement Battery for iRobot Roomba 500 600 700 800 series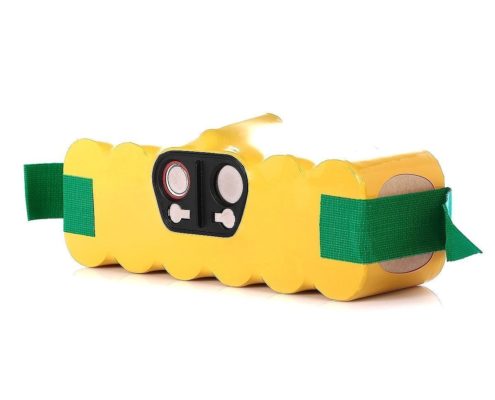 This Vanon 3000mAh Ni-MH rechargeable replacement battery help your iRobot Roomba cleaner work in a perfect way to keep your home a clean place to live. The battery is certified by CE, FCC and ROHS for its quality and reliability. It matches OEM iRobot Roomba vacuum products well. It has integrated microchip to fully prevent overcharge, over discharge, over current for protection. Having a reliable replacement battery as backup, your iRobot will function more powerfully for most cleaning tasks.
4. Lithium Roomba Replacement Battery for iRobot Roomba 980, 960, 900, 800, 700, 600, 500 Series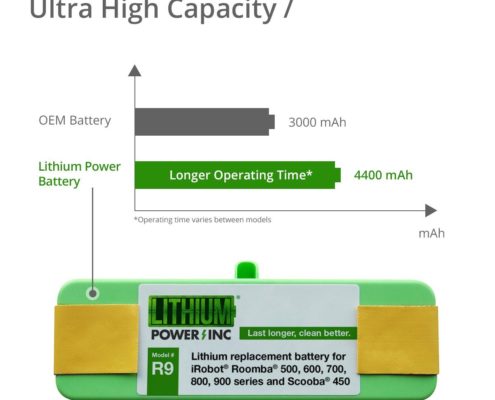 This Lithium Roomba replacement battery for iRobot Roomba meets UL and CE safety standards for its quality build and power rating. It offers longer operating time with impressive battery life due to 4400mAh battery capacity and over 800 charge cycles. As your iRobot cleaner is frequently used for seamless cleaning through your room, such a powerful battery will be a perfect replacement to keep it going.
iRobot Rommba vacuum cleaners are specially designed to sweep corners and along walls. To catch dust, dirt, crumbs more effectively, the cleaner needs more power support other than its original battery. Because the cleaner demands a lot of power not only for the main motor that makes the sweeping and dust catching work, but also for its full suite of smart sensors that can automatically guide itself to walk around your home hunting for dust. The above-listed 4 most typical replacement batteries for iRobot Roomba vacuum are the most popular choices among users. Hopefully you will find the information about them useful.
http://www.powerextra.com/wp-content/uploads/2018/01/Coveratge1roomba-800-4.jpg
667
1000
PowRicky
http://www.powerextra.com/wp-content/uploads/2019/08/LOGO-合集-改-2_03.png
PowRicky
2018-01-15 10:21:13
2018-01-17 14:23:30
Best iRobot Roomba Battery Replacement with High Capacity and Quality