产品描述
Powerextra Camera Shoulder/Neck Strap Overview:
Powerextra Camera Shoulder/Neck Strap is designed for both neck or shoulder strap, it can be worn as a cross-body strap across a right or left-handed user's body, draped from one shoulder to the opposing hip, featured with neoprene wide pad for weight distribution on your shoulder. Additionally, a zipper pocket will be good for storage of little gadgets such as extra batteries, memory cards, etc. The length of this strap ranges from 5.2 to 7.2″, other outstanding features like quick-release connection, safe mounting of your camera using a 1/4″-20 bottom accessory thread,  strap quick adjusttment and sliding limiters make this item great for all professional DSLR cameras including Canon, Nikon, Leica, Olympus & Pentax. Just carry your camera with this comfortable and lightweight for your everyday shooting time.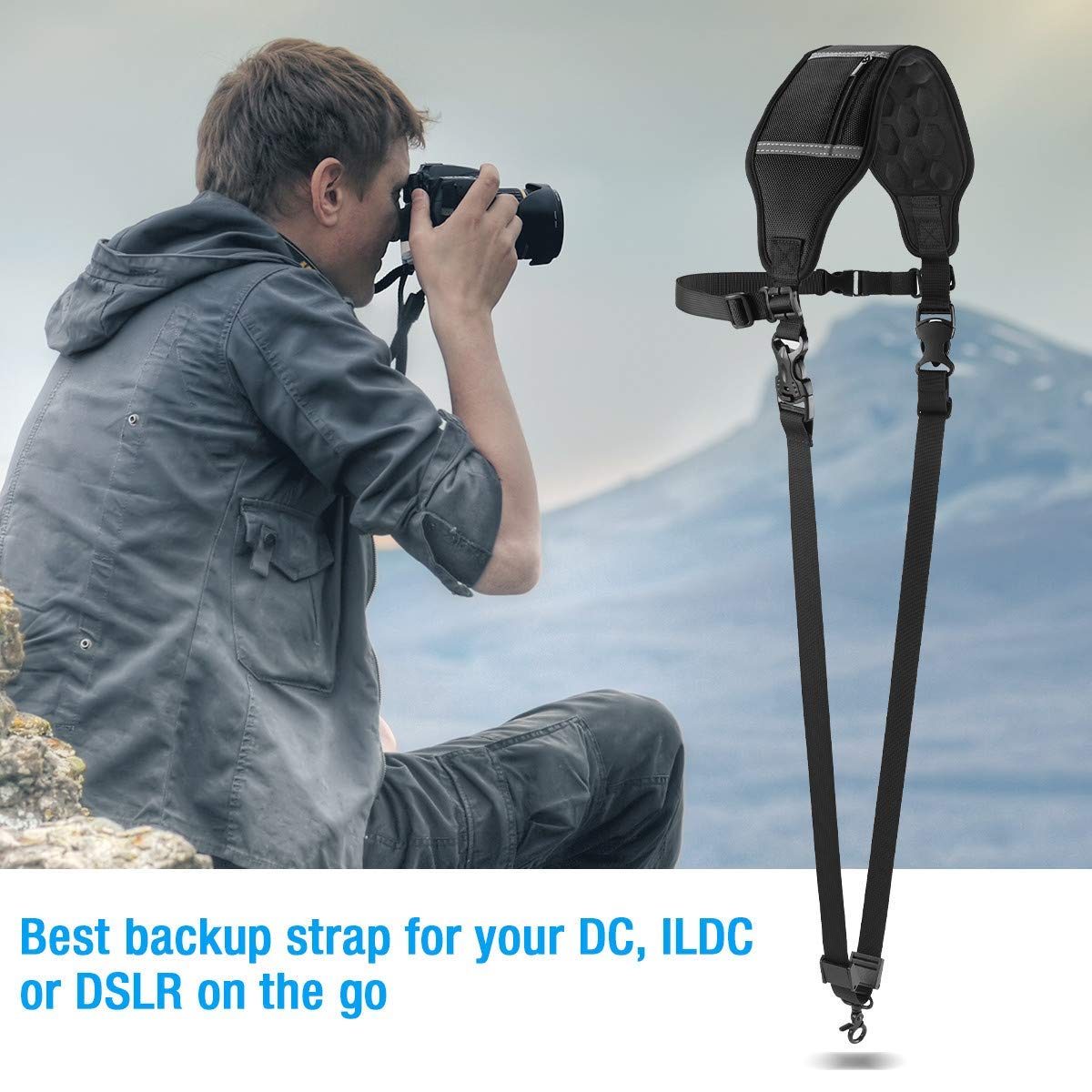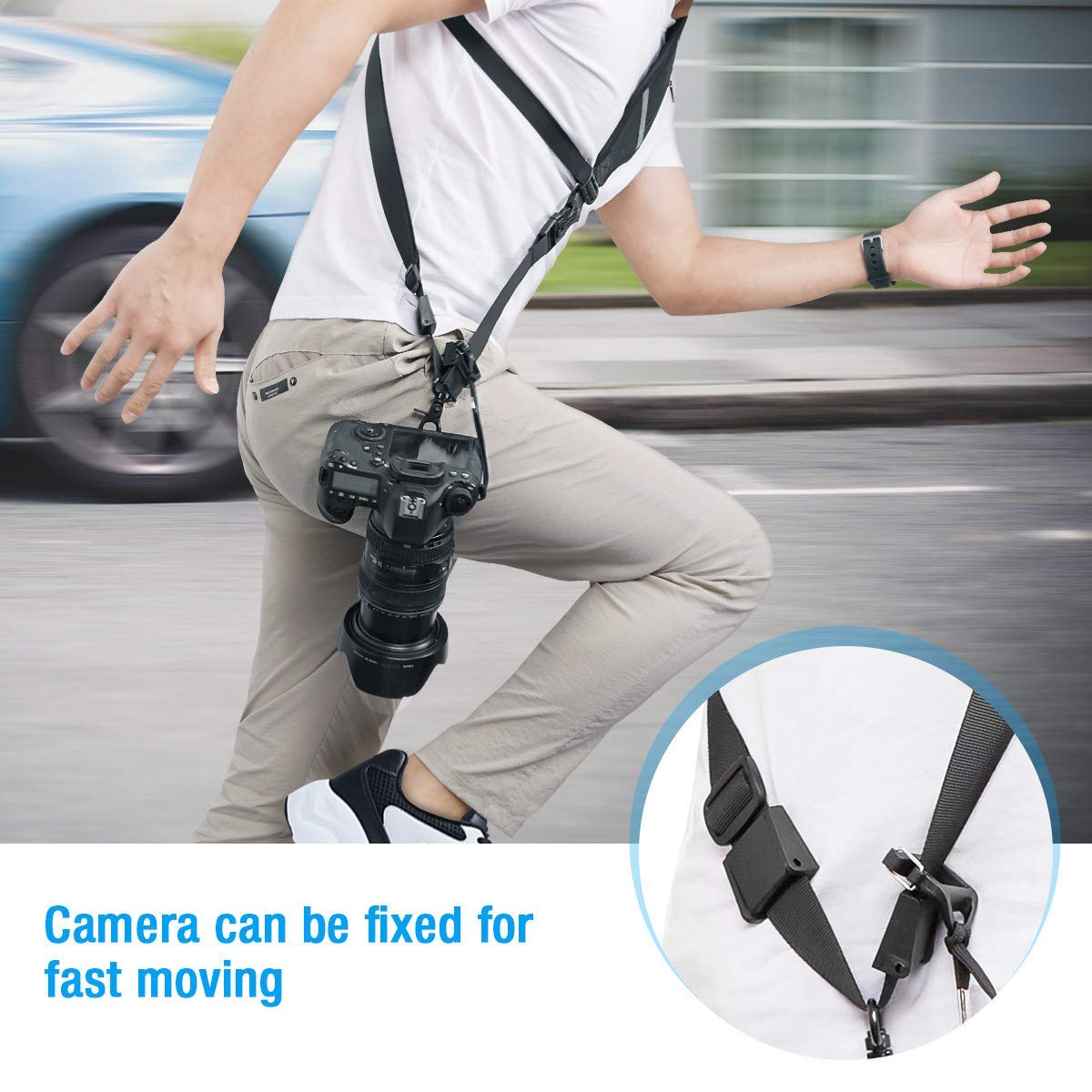 Detailed Features:
Durable neoprene camera strap has a non-skid surface owing to hexagon protuberance, which distributes weight perfectly, while shaped to fit perfectly and comfortably around the shoulder for constant use and travel.
The strap is adjustable from 5.2 to 7.2″, two adjustment loops allow length to be quickly changed while in use according to your height and your personal habits, making sure camera always face forward against your waist and get ready for taking photos anytime.
Strap mounting will be achieved in seconds thanks to two quick-release buckles, snap-in and snap-out design offers a good solution for easy installation.
Two sliding limiters are added to keep carabiner in place in order that your camera won't move around when you are on the go and have a quick and stable shooting. At the same time, they are flexible enough to allow for arm raising up and down once released, never interfere with your operation.
Attach this strap via a camera or lens 1/4″ thread in the bottom, a safety tether provides another anti-drooping protection for your valuable camera, which connects strap with camera eyelet.
Compability:
Compatible with any DSLR Camera with a standard 1/4 tripod stud screw. (Includes: CANON EOS Rebel T6i T6s T5i T3 T2i SL1 and NIKON D7100 D7000 D5200 D5100 D5000 D3300 D3200 D3100 D3000 D90.
Contents:
1x Powerextra Camera Shoulder Strap
1x Safe Tether
1x Standard Stud Screw
1x Microfiber Lens Cleaning Cloth