产品描述
Collapsible Light Reflector for Outdoor Photography:
This 5 colors in 1 collapsible multi-disc light reflector has a decent size with a 43″/110cm diameter. It's ideal for professional photography.
Easy to Use: This quick release photographic reflector is easy to fold and unfold. The two grips design makes it easier to hold and adjust for better lighting effect.
Multiple Light Reflection: It has multiple discs, translucent, silver, black, golden and white, totally 5 colors to offer for better photo shooting light effect.
Portable Light Reflector: When folded, it's as small as 15 inches, perfect for outdoor photography and storage.
Durable Light Reflector: It has longer service life and up to 90% reflectivity because of high quality coating protection and raised grain design.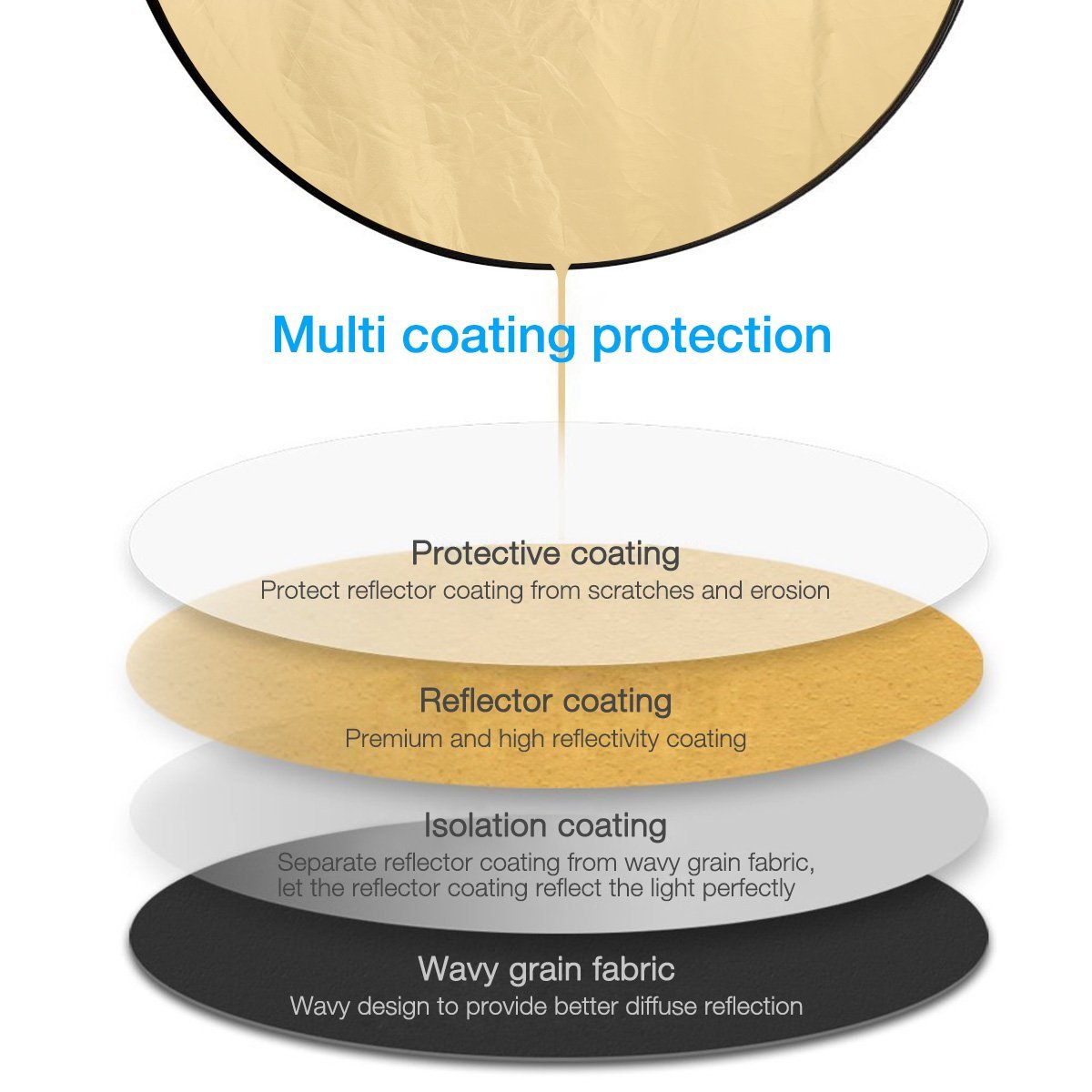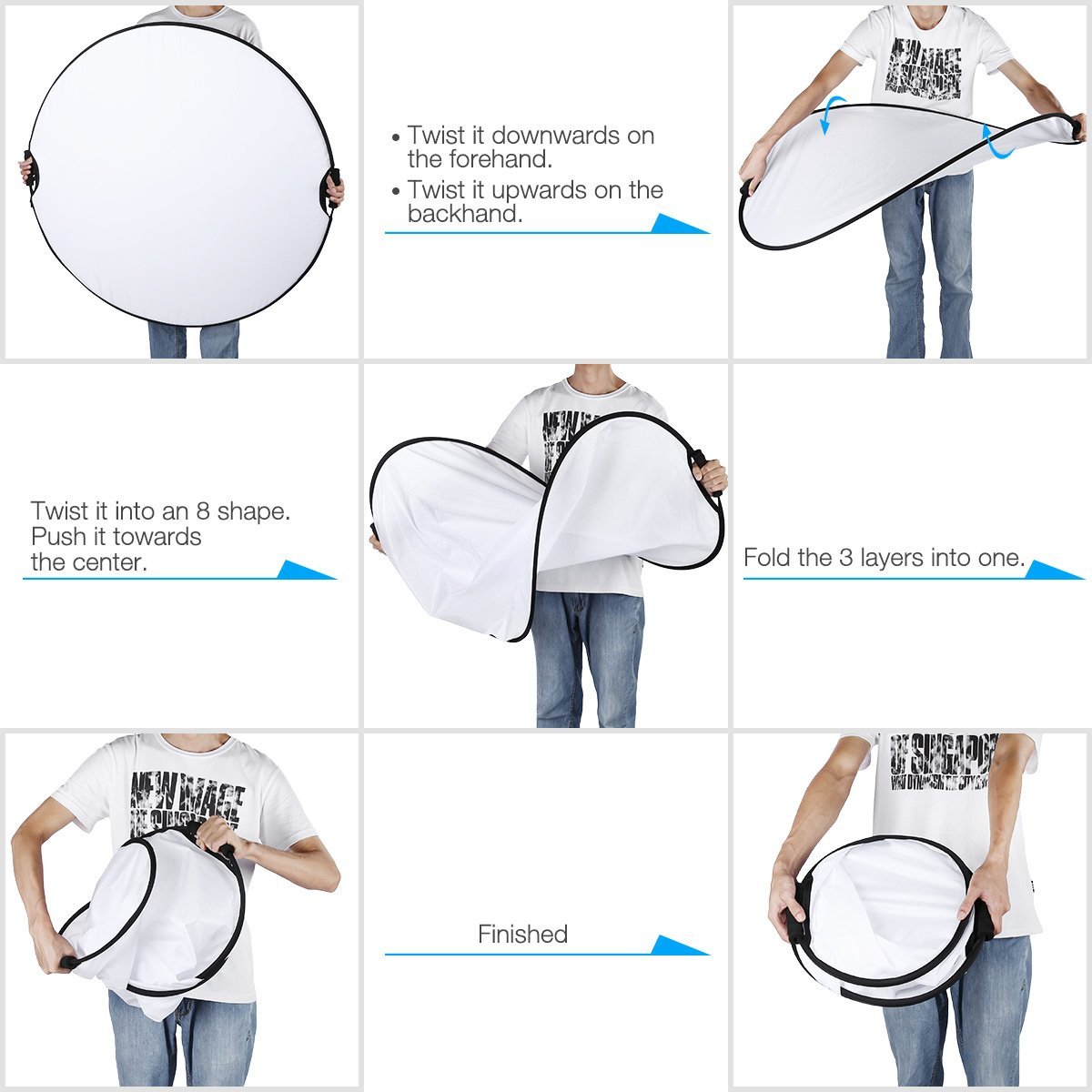 Quick Release Light Reflector:
This photographic reflector functions perfectly as a professional photographic lighting diffuser. It has a quick release design, making it easy to spread and fold the reflector. When unfolding this collapsible light reflector, it effectively blocks unwanted strong light and shadows for better shooting. Besides, it has 5 color discs for you to choose for different light difusion effect. When folded, it shrinks to be a very portable size for you to take anywhere and store easily.
Durable Light Reflector:
This light reflector is solidly built with flexible steel spring frames and raised grain design for more durable lifespan. This durable reflector is highly reflective, with up to 90% light reflectivity. It has a unique zipper design for you to change the reflector color discs effortlessly.
Multi-coating Protection:
This light reflector features multiple coating for protection. The protective coating fully protects the reflector from scratches and erosion. It has a premium reflector coating for high reflectivity, and an isolation coating that helps reflect the light perfectly from the wavy grain fabric.