产品描述
USB Battery Charger for Nikon Batteries with LCD Display:
The battery charger for Nikon batteries can be charged through a USB adapter, car charger, portable power bank or directly laptop or computer due to the convenient USB input design.
The charger can be quickly charged with fast input charging current 5V 2A for great efficiency.
It is able to charge 2 Nikon batteries simultaneously with 8.4V 800mA output.
The smart LCD display clearly shows charging status for your camera batteries.
The charger has an integrated USB cable which can fold in the backside.
The portable camera battery charger is fully compatible with Nikon D40 D40x D60 D3000 D5000 cameras.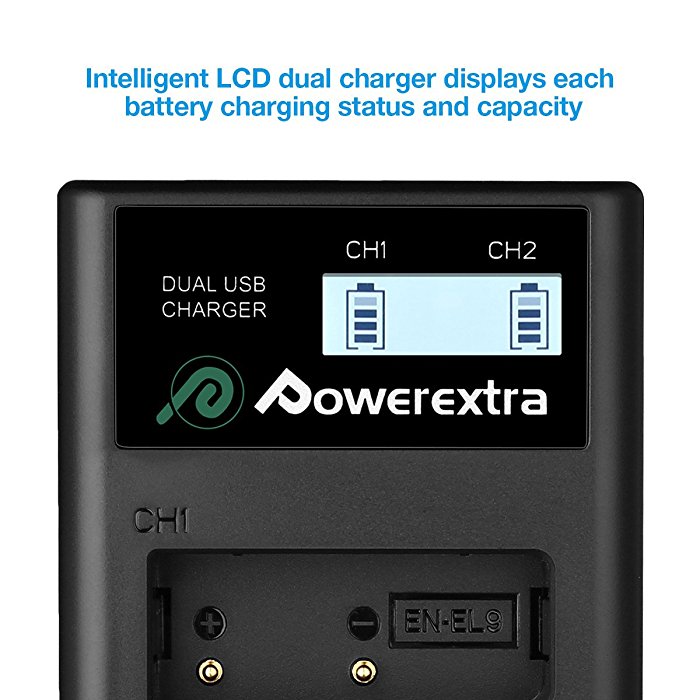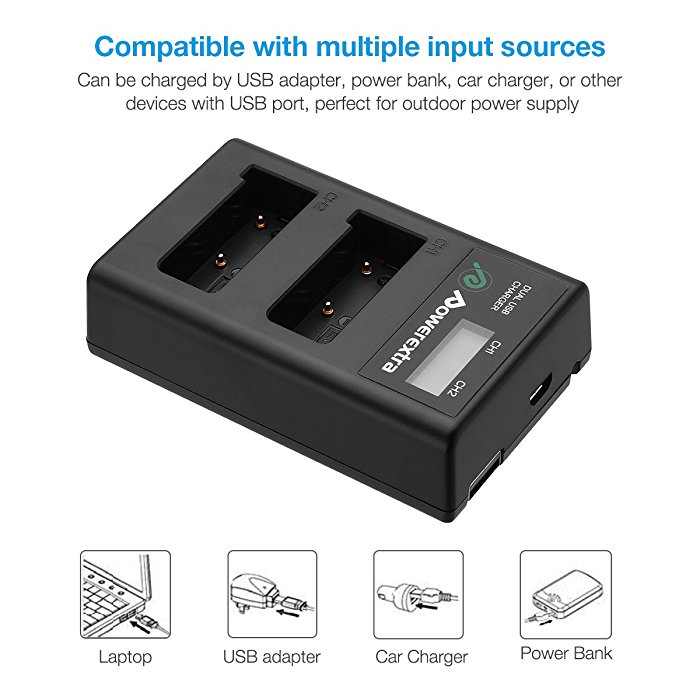 Product Advantages:
Recharge Batteries for Nikon Camera:
This Powerextra smart charger can charge your Nikon batteries anytime anywhere conveniently. You can have longer runtime for your Nikon camera. This Nikon battery charger has an integrated USB cable design which enables you to connect the charger with a USB wall charger or any external battery pack easily. With this charger, you can enjoy more photography and video shooting with your Nikon camera.

Intelligent LCD Display:
The dual chager is a modern dual battery charger with advanced features and LCD display. The LCD screen will display charging status and capacity for each battery. When the batteries are fully charged, the process will stop automatically.
Charge 2 Batteries Simultaneously
With 8.4V 0.8A output, it can charge 2 batteries at the same time. This Nikon battery smart charger is designed to work for Nikon EN-EL9 batteries. It's widely compatible with Nikon EN-EL9 Battery and Nikon D40 D40x D60 D3000 D5000 digital cameras.