产品描述
Battery:
Rated at 7.4V, 1200mAh and 8.88Wh. Premium Li-ion cells for longer battery life with no memory effect. Fully compatible with the Sony camera, camcorder and charger.
Charger:
8.4V/0.8A output, charge 2 batteries at the same time. Rapid charger.
Replacement Canon LP-E12 . 100% Compatible with the Canon SX70 HS, Rebel SL1, EOS-M, EOS M2, EOS M10, EOS M50, EOS M100 Mirrorless Digital Cameras.
Convenience and easy to recharge your LP-E12 battery with USB cable by power bank on the go.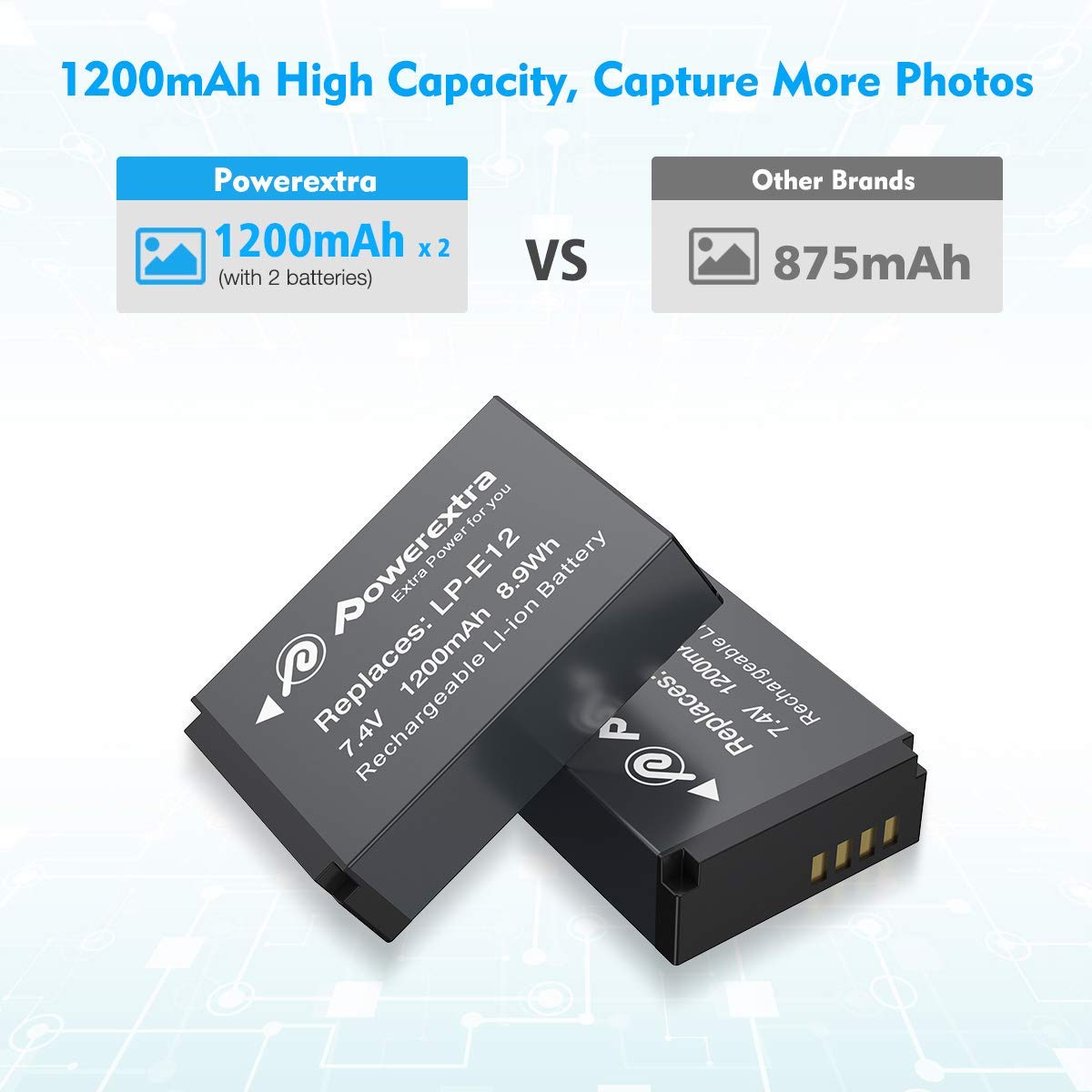 ]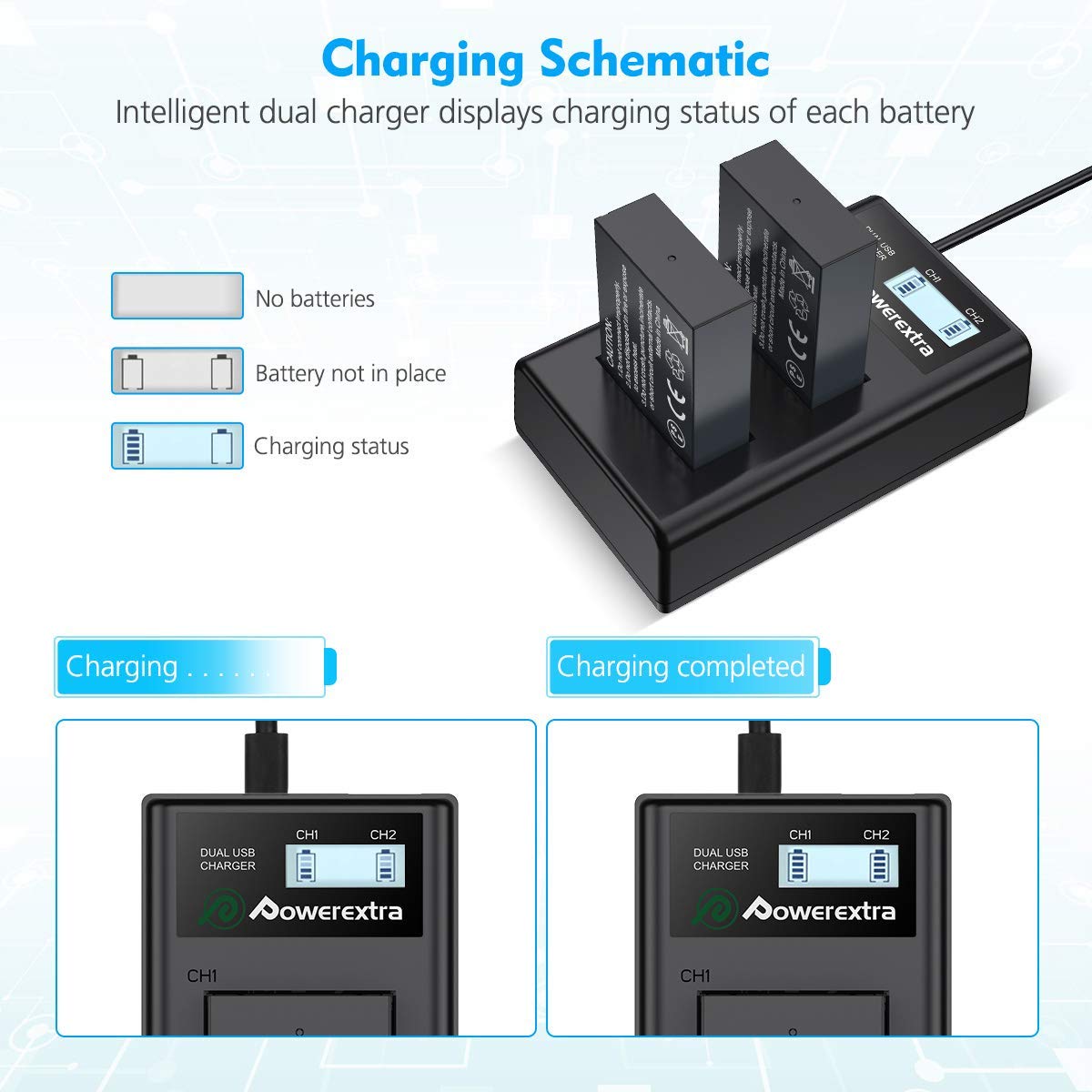 Product Specification :
Product Details:
Replacement Canon LP-E12 Battery:
Battery Capacity: 1200mAh
Battery Voltage: 7.4V
Battery Type: Li-ion
Condition: Brand New High Quality
Charger:
Model: DS-LPE12
Input: Micro USB 5V 2A
Output voltage: DC 8.4V
Output Current: 800mA
Package Includes:
2 x Replacement Canon LP-E12 battery
1 x Smart LCD Display Dual Charger
1 x 1M Mirco USB Cable
1 x Microfiber Cleaning Cloth

Compatible with:

Canon SX70 HS
Canon EOS Rebel SL1
Canon EOS M
Canon EOS M2
Canon EOS M10
Canon EOS M50
Canon EOS M100