产品描述
Outstanding Features:
This rapid charger for Sony can charge 2 batteries at the same time, with 8.4V/0.8A output.
It's designed with smart LED display to indicate the charging process to avoid overcharging.
It works perfectly for Sony NP-FW50 batteries with better performance than the original charger.
Convenient and easy to recharge your NP-FW50 battery with USB cable and power bank on the go.
Fast shippment from California US: Powerextra offers 30 days money back, 24 hours friendly customer service.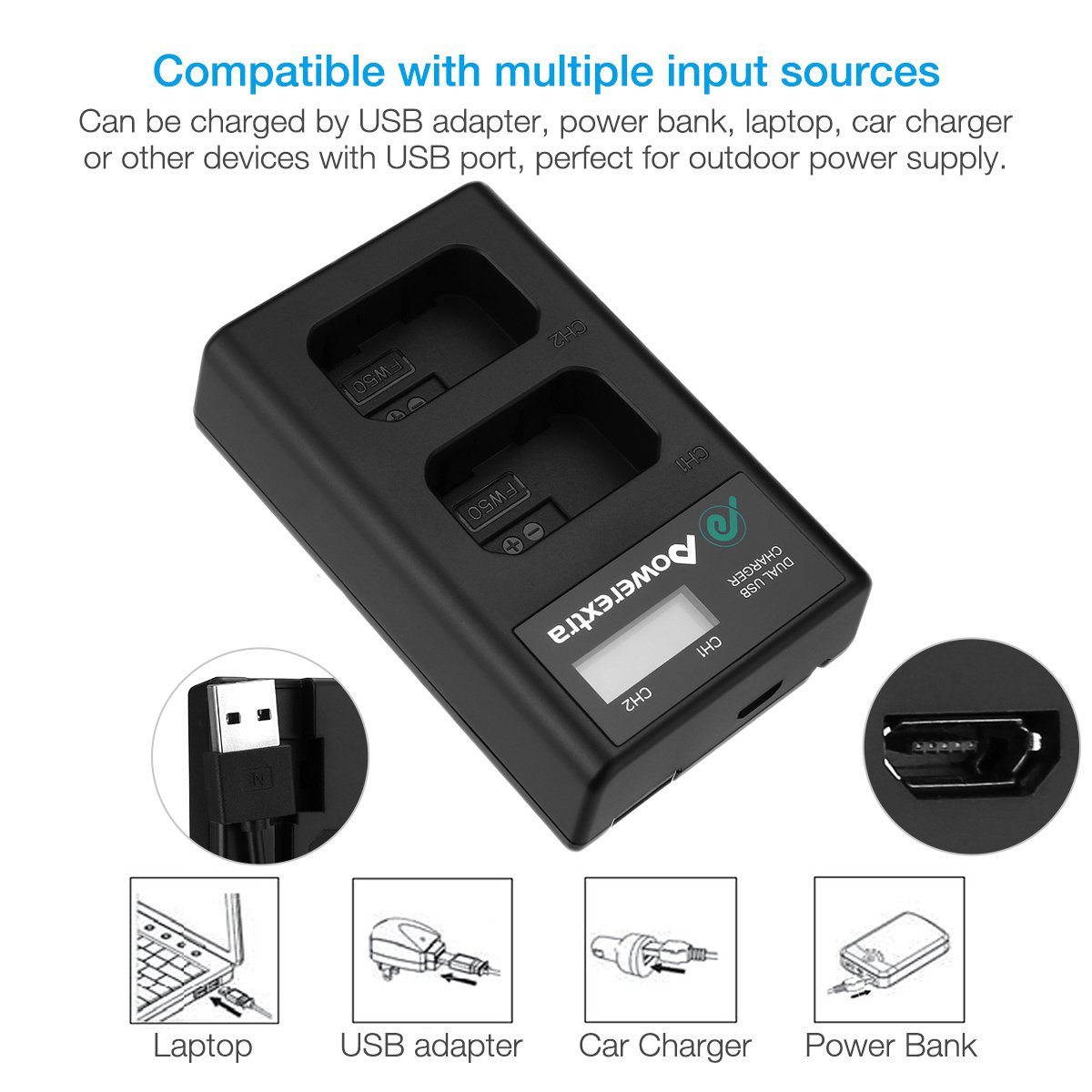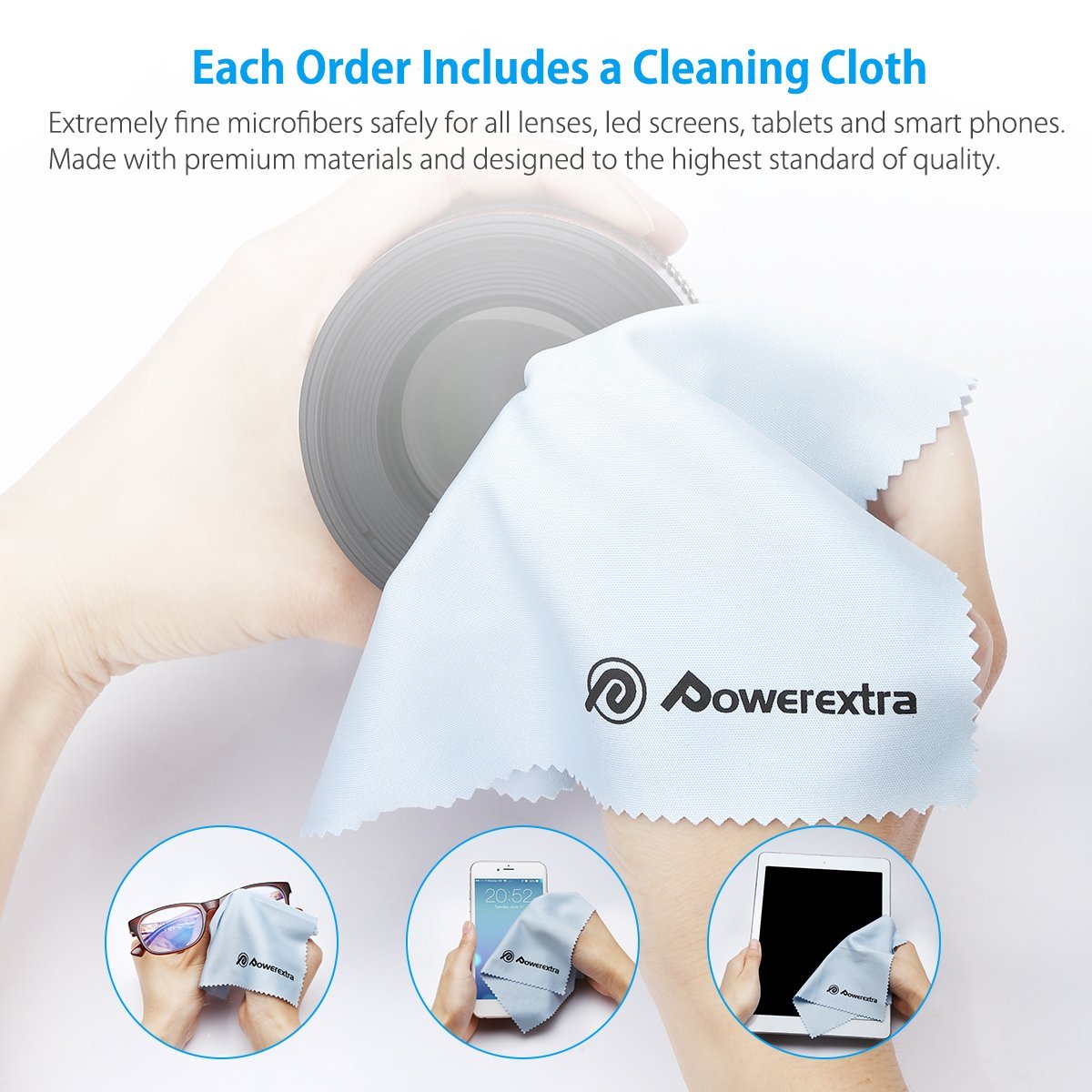 Product Advantages:
Recharge Batteries for Sony Camera:
This Powerextra smart charger can charge your Sony batteries anytime anywhere conveniently. You can have longer runtime for your Sony camera. This Sony battery charger has an integrated USB cable design which enables you to connect the charger with a USB wall charger or any external battery pack easily. With this charger, you can enjoy more photography and video shooting with your Sony camera.
Built-in USB Cable:
This lightweight and compact battery charger features a built-in USB charging input that's designed to be fully integrated with this charger itself to save space and prevent damage. The charger can be charged by power bank, wall charger and other USB devices.

Intelligent LCD Display:
The dual chager is a modern dual battery charger with advanced features and LCD display. The LCD screen will display charging status and capacity for each battery. When the batteries are fully charged, the process will stop automatically.
Charging 2 Batteries simultaneously
With 8.4V 0.8A output, it can charge 2 batteries at the same time. This DS-FW50 smart charger is designed to work for Sony NP-FW50 battery. It's widely compatible with Sony NEX-3 , NEX-3N , NEX-5 , NEX-5N , NEX-5R , NEX-5T , NEX-6 , NEX-7 , NEX-C3 , NEX-F3 , SLT-A33 , SLT-A35 , SLT-A37 , SLT-A55V ,Cyber-shot DSC-RX10 , Alpha 7 , a7 , Alpha 7R , a7R , Alpha 7S a7S , Alpha a3000 , Alpha a5000 , Alpha a6500, Alpha a6300, Alpha a6000, DSC-RX10, DSC-RX10M3, DSC-RX10M2, ILCE-6300, ILCE-7SM2, ILCE-7RM2, ILCE 5000, ILCE 5100, ILCE-6000, ILCE-7, ILCE-7M2, ILCE-7R, ILCE-7S and more digital cameras.
Multi-protection, safe and reliable
The charger has built in smart PMC (protection management circuit) to prevent overcharge, over discharge, over voltage, high temperature and short circuit for reliable performance.