产品描述
Outstanding Features:
Restore power to two Sony NP-F550 Lithium Battery packs with this dual charger from Powerextra. It features a pair interchangeable battery plates to allow for use with various models, and is capable of charging two batteries simultaneously. When charging two batteries at the same time, the current will be split evenly between the channels. Additionally, an LCD monitor conveniently shows you charging status in real time. The unit runs on universal 5V/2A power input with an USB cable. The replacement battery pack features a capacity of 2600mAh, 8.4V of output power, small and lightweight, lithium batteries can be charged or discharged at any time without developing memory effect.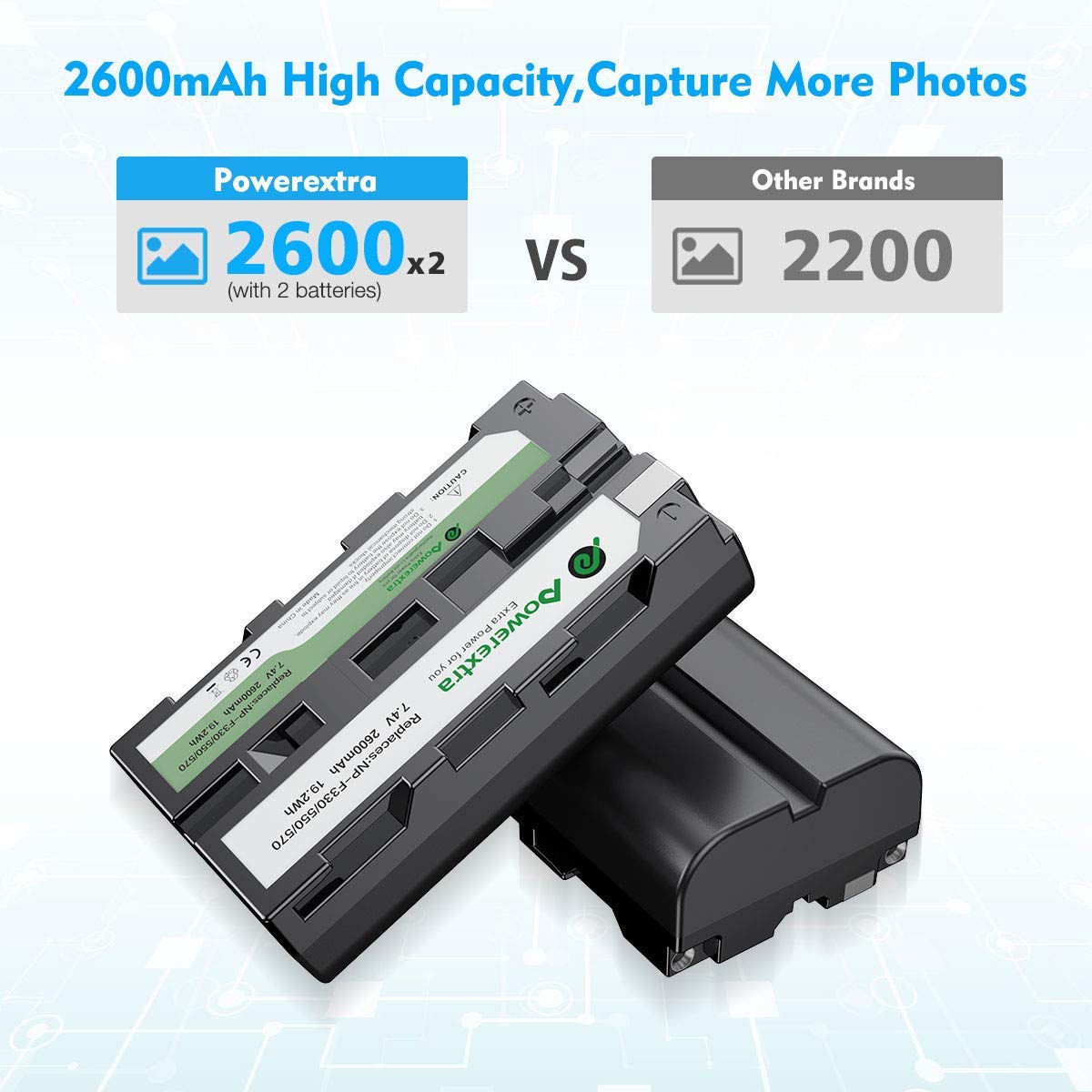 ]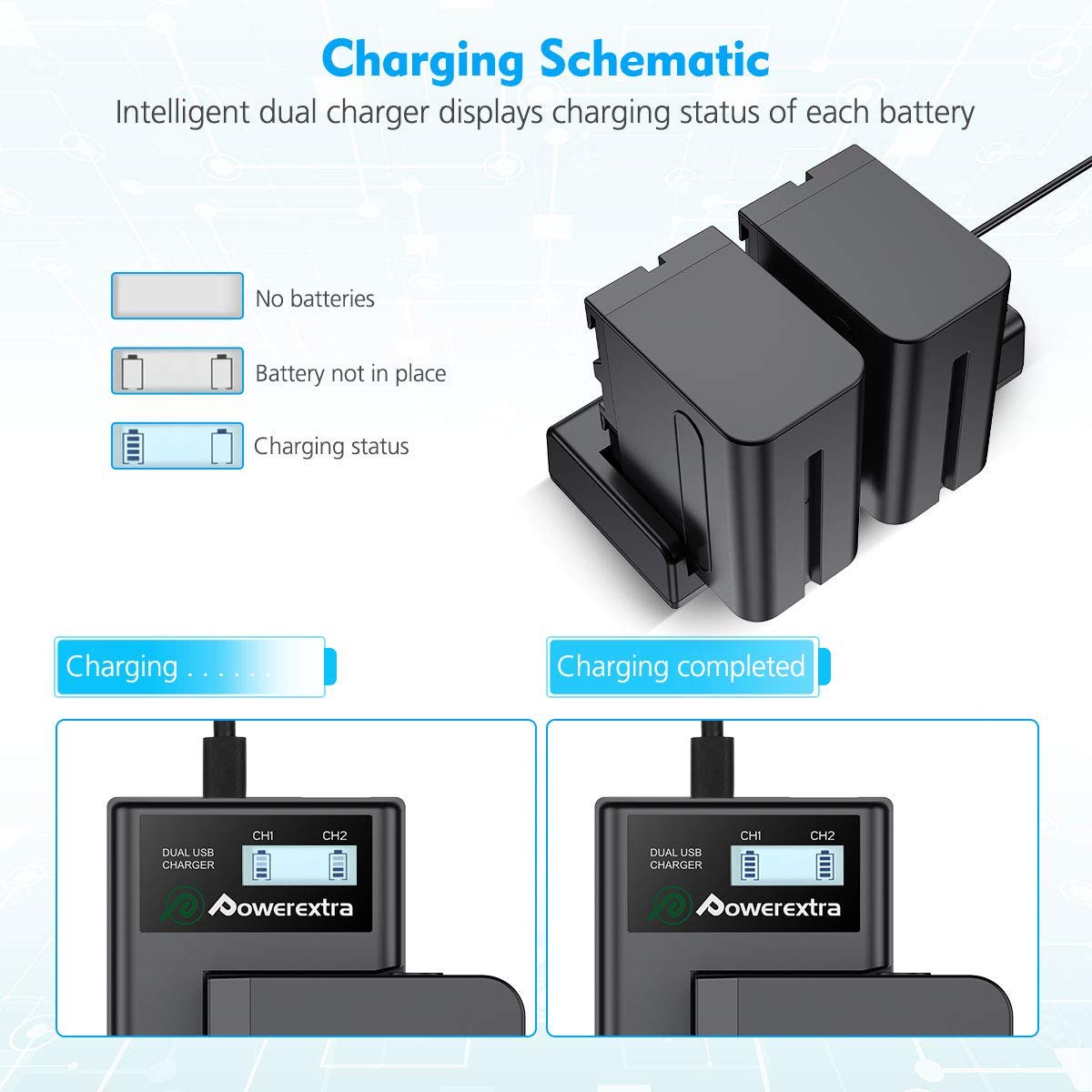 Product Specification :
Battery Specification:
Battery Type: Li-ion
Battery Capacity: 2600mAh
Battery Voltage: 7.4V
Charger Specification:
Model: DS-F970
Input: Micro USB 5V 2A
Output voltage: DC 8.4V
Output Current: 800mA
Package Contents:
2x Replacement Sony NP-F550 Batteries
1x Smart LCD Display Dual Charger
1x 1M Mirco USB Cable
1x Microfiber Cleaning Cloth
1x User Manual
1x Feedback Card
Compatibility:

Compatible Battery: Sony NP-F330, NP-F530, NP-F550, NP-F570 Battery
Compatible Camera: Sony CCD-RV100, CCD-RV200, CCD-SC5, CCD-SC6, CCD-SC55, CCD-SC65, CCD-TRV66, CCD-TRV67, DCM-M1, DCR-SC100, DCR-TR7, DSC-CD250, DSC-CD400, DSC-D700, DSC-D770, D-V500, EVO-250, GV-A100, GV-A500, HDR-AX2000, HDR-FX7, HDR-FX1000, HVR-M10P, HVR-M10U, HVR-V1J, HVR-V1U, HVR-Z7U, HXR-NX5U.