Product Description
Outstanding Features:
— Perfectly suitable smartphone monitor screen size range: < 111 mm.
— Brand new Li-ion rechargeable battery (1200mAh, 3.8V, Li-ion). 100% compatible with your GoPro HERO4 and GoPro AHDBT-401, AHBBP-401.
— The low temperature resistant lithium polymer battery can power your devices as normal even in low temperature up to -30 degrees Celsius.
— Superior quality cells have overcharge, over discharge, over voltage and short circuit protection for better battery life.
— Dual USB charger enables you to freely charge the battery anywhere anytime without the need for an urgent wall outlet or a car charger.
— Products are CE certified and tested by manufacturer to match OEM products.
Compatible Models:
GoPro HERO4 battery
GoPro AHDBT-401
GoPro AHBBP-401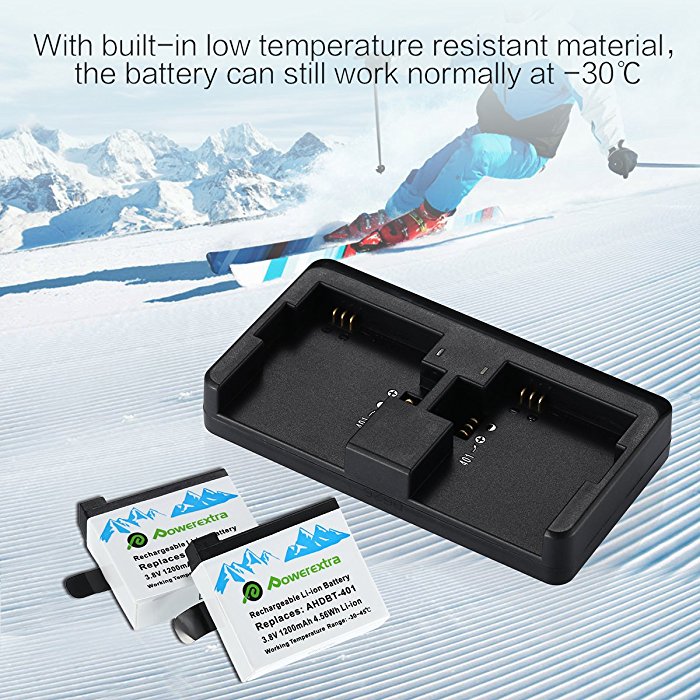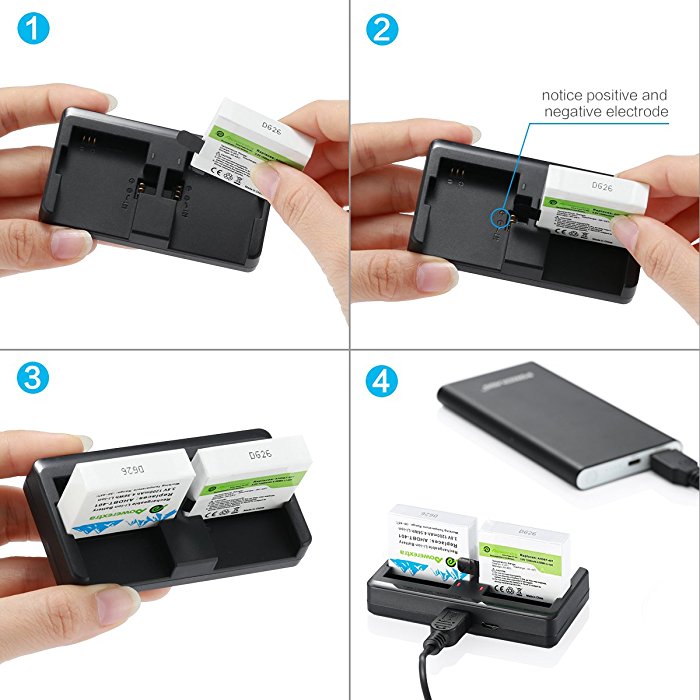 Fully Tested & Verified:
Powerextra focuses on the professional manufacturing of various power tool batteries. Being one of the top selling brands in the field of power tool replacement batteries on Amazon, Powerextra batteries enjoy good reception by highly strict testing and official verification. High quality materials, practical designs, together with excellent performance guarantee CE certification and OEM product standards.
Product Specification:
Battery Volt:3.8V
Battery Capacity:1200mAh
Battery Type:Li-ion
Operating Temperature:
Charge: 0℃~45℃
Discharge:-30℃~45℃
Storage:-20℃~45℃
Package Contents:
2 x 1200mAh Li-ion Low Temperature Resistant Battery for GoPro HERO4 and GoPro AHDBT-401, AHBBP-401
1 X Dual USB Charger
Warranty Policy:
● The brand new high-quality replacement batteries are totally guranteed of real specification.
● Free Exchange against man-made damage from date of purchase & 30 days' refund unconditionally for every purchase from Powerextra.
● Professional technical support, efficient and timely satisfactory customer service around the clock.