Product Description
Outstanding Features:
— Ni-Mh battery, 3.0Ah Capacity, 19.2V, high quality battery cells.
— 100% brand new ,ideal replacement battery for all past and current C3 19.2 volt Craftsman products.
— The integrated microchip prevents overcharging, over discharge, over current and short circuit for stable voltage circuit and long battery life.
— Powerextra products are CE certified and fully tested by manufacturer to match OEM products.
Powerextra is specialized in manufacturing power tool batteries, digital batteries and chargers, and related accessories.Powerextra is one of top selling brands for replacement batteries at Amazon.Powerextra products are made of the highest quality materials by CE certification. They are tested by manufacturer to match OEM products.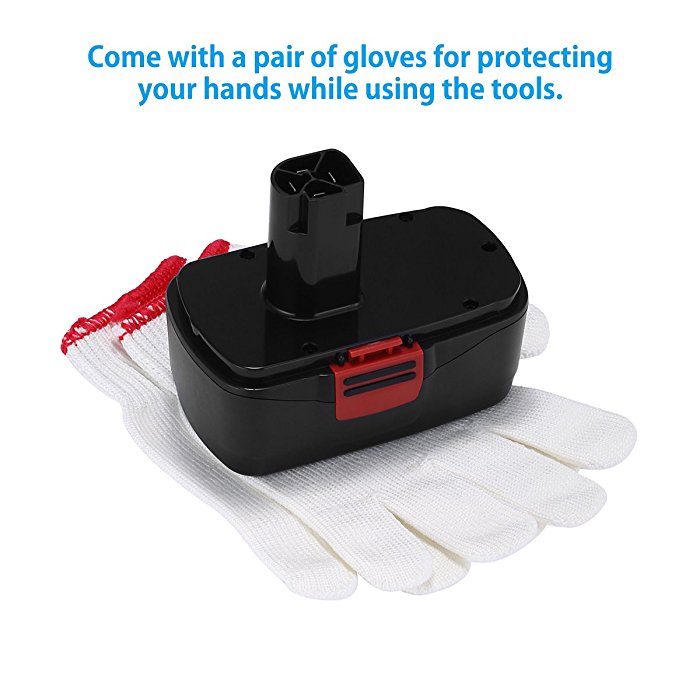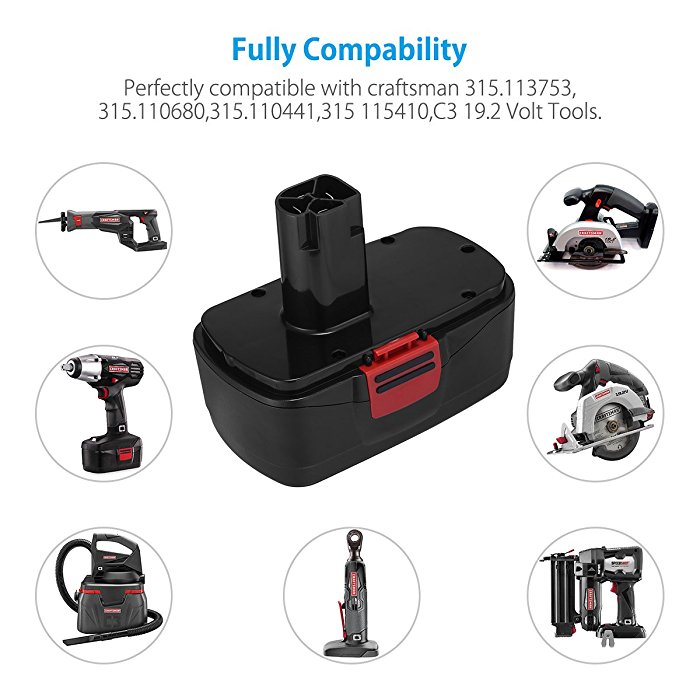 Product Specification & Compatible Models  :
Compatible Models:
Craftsman 315.115410,C3 19.2Volt Tools 10126,11541,11543,11570,11576,11578,11580,11586,17338,17339, CRS1000
Battery Maintenance:
1.Always remove battery pack form your tool when you are assembling parts, making adjustments, cleaning, or when you leave the battery not in use for a long time.
2.If you don't plan to use the Power Tool Battery for a month or more, store it in a clean, dry and cool place away from heat and metal objects. Ni-Cd, Ni-MH and Li-ion batteries will self-discharge during storage; remember to recharge the batteries before use.
3.Do not leave the battery dormant for long periods of time. We recommend using the battery at least once every two to three weeks.
Replacement Part Numbers:
Craftsman:11375,11376,130279005,11375,11376,130279003,1323903,1323517,315.114480,315.114852,315.101540,15.11448,315.115410
Warranty Policy:
● The brand new high-quality replacement batteries are totally guranteed of real specification;
● Free Exchange against man-made damage from date of purchase & 30 days' refund unconditionally for every purchase from Powerextra;
● Professional technical support, efficient and timely satisfactory customer service around the clock.